Watch
Watch Geese perform 'Low Era' live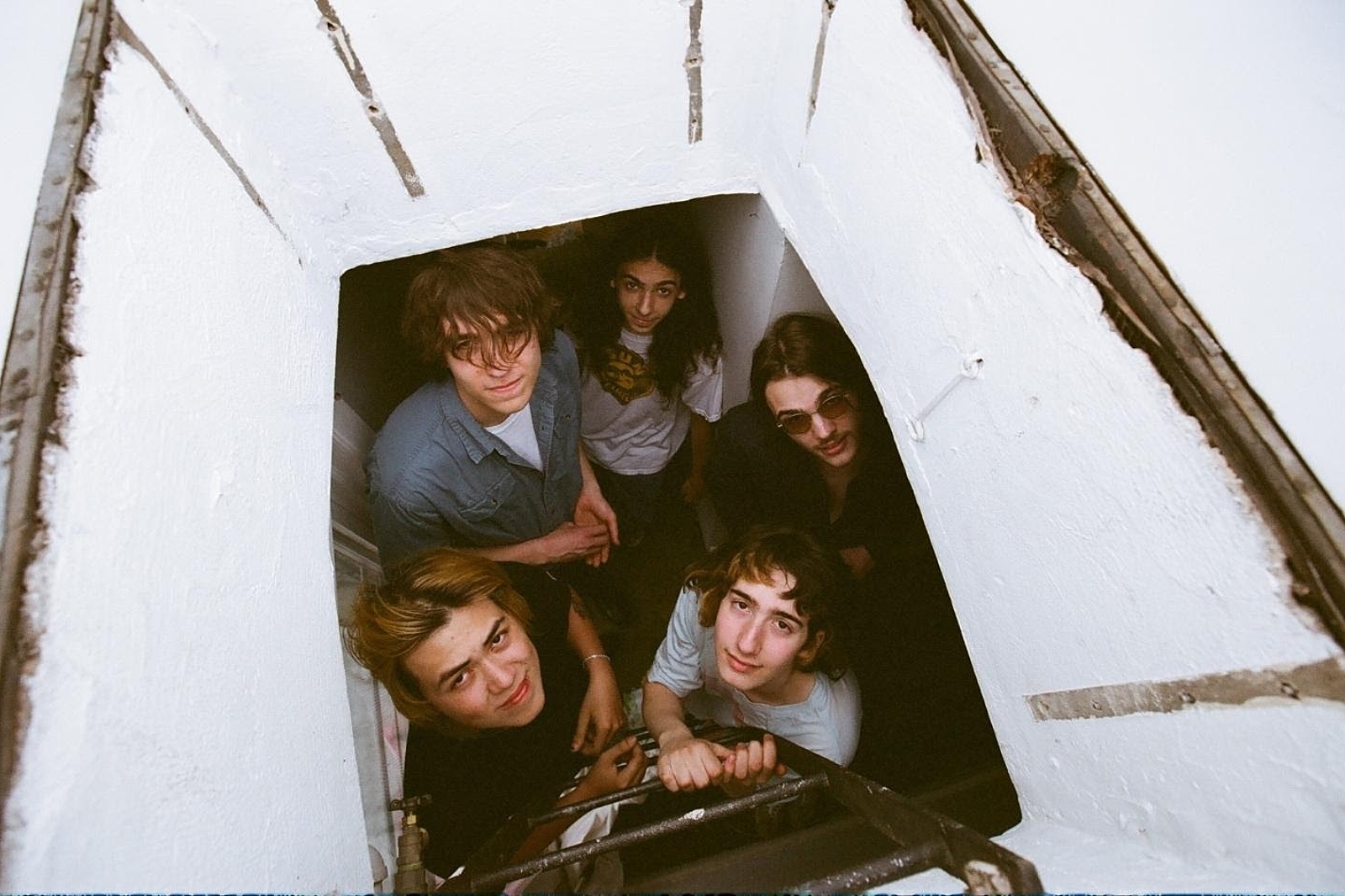 Photo: Daniel Topete
The group gave the track a live outing on The Late Show with Stephen Colbert.
Following the release of their debut album 'Projector' last year, Brooklyn's Geese went on The Late Show with Stephen Colbert to perform 'Low Era'.
"We had been trying to get everything to sound super heavy, creepy crawly, and complicated, really because that's all we knew how to do," the band previously said of the track. "Four-on-the-floor songs like 'Low Era' had felt a little like poison to us for a while, until we consciously tried to challenge ourselves to write something more danceable. Once we stopped enforcing certain boundaries, it ended up working out without us expecting it to, and even ushered in this psychedelic 3-D element that ends up appearing throughout the album.
"We like the idea of confusing the listener a little, and trying to make every song a counteraction to the last, pinballing between catchy and complicated, fast and slow. 'Low Era' is one end of that spectrum, and ultimately broadened the scope of songs we thought we could make."
Check out the performance below.