Watch
caroline unveil new single 'Good morning (red)'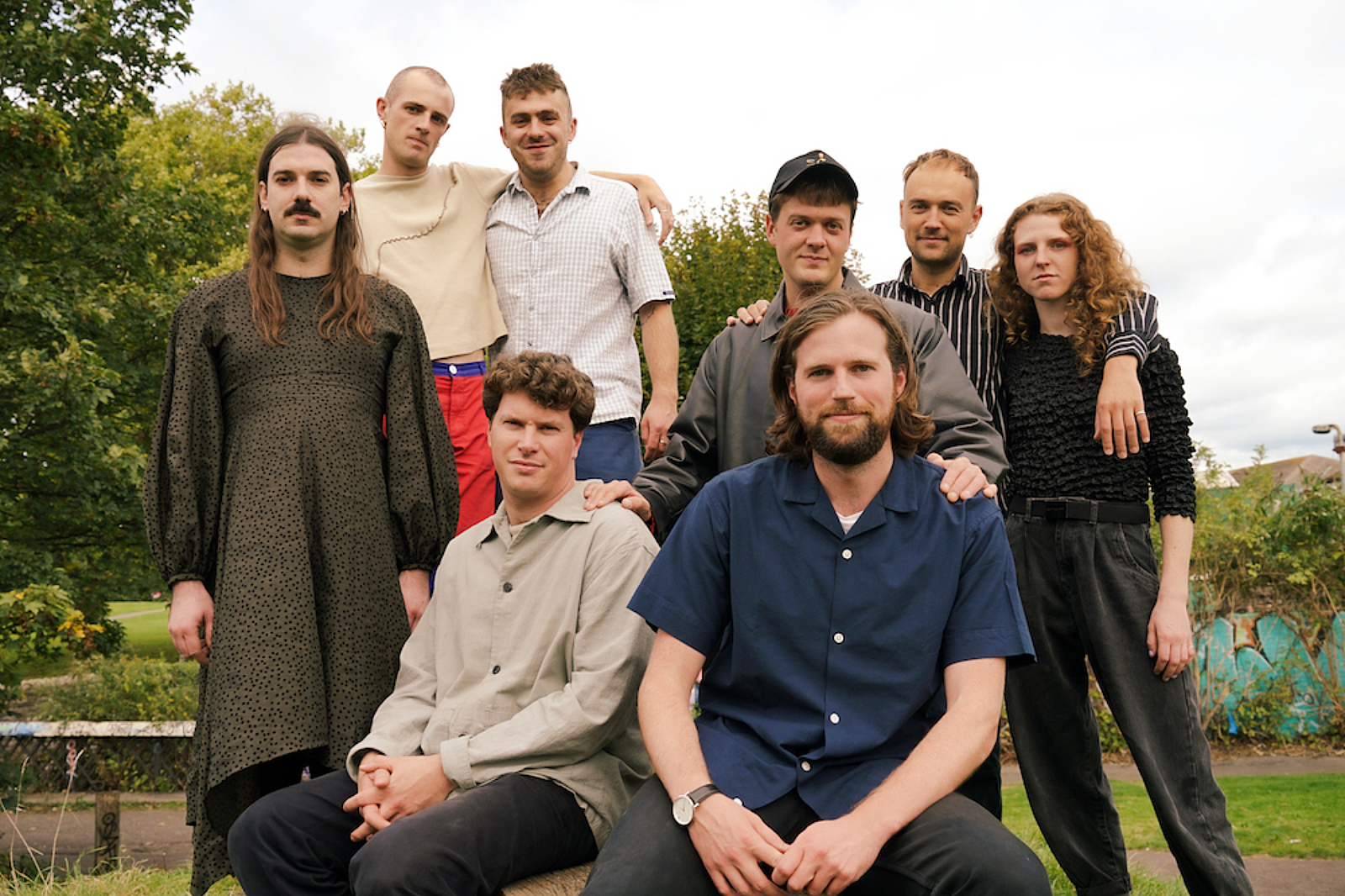 Photo: Tom Whitson
Their self-titled debut album lands next month.
Ahead of the release of their self-titled debut album on 25th February via Rough Trade Records, London-based eight-piece collective caroline are sharing new single 'Good morning (red)'.
Guitarist/vocalist Mike O'Malley says, "We wrote the basic electric guitar parts, drums and 'Good morning, it's that time again' vocal line in early 2017 and used to play it as a loop for ages, twice as fast as it is on the recorded version, as this kind of never-ending, triumphant emo song. It felt like there was something to be hopeful for in early 2017. This very damaging political consensus was being challenged and there was a real sense that things could be different. That feeling is maybe best summed up by [guitarist/vocalist] Casper Hughes' shouting ('Can I be happy in this world? We'll have to change it, it doesn't suit us.') As we got interested in other sounds and recording techniques, we always came back to 'Good morning', reworking it and developing it in line with whatever we were interested in at the time. In its final recorded form, it's kind of a song in two halves. The first half is how the band started: us playing a long song live in a room. And the second half is more what we are interested in now: different recorded worlds co-existing and colliding with one another. It's the first song we ever wrote so it's exciting that people are finally going to hear it in recorded form."
Alongside the new single, the group have also announced a UK/EU tour. Check out the dates below!
'caroline' Tracklisting:
01) Dark blue
02) Good morning (red)
03) desperately
04) IWR
05) messen #7
06) Engine (eavesdropping)
07) hurtle
08) Skydiving onto the library roof
09) zilch
10) Natural death
See caroline live at the following dates:
FEBRUARY
25 - London, Rough Trade East
MARCH
24 - Margate - The Margate Caves
25 - Cardiff - Shift
26 - Bristol - Tobacco Factory
27 - Brighton - West Hill Hall
30 - Ipswich - The Baths
31 - Leeds - Brudenell Social Club
APRIL
01 - Newcastle - Gosforth Civic Centre
02 - Glasgow - Audio
03 - Edinburgh - Summerhall
04 - Manchester - Soup Kitchen
05 - Cambridge - Unitarian Church
07 - London - Cecil Sharp House
19 - Paris - Les Instant Chavirés
21 - Rotterdam - Motel Mozaique
22 - Rotterdam - Motel Mozaique
23 - Rotterdam - Motel Mozaique
25 - Berlin - Silent Green
26 - Jena - Trafo
27 - Brussels, Botanique
28 - Arlon, Les Aralunaires
29 - St Gallen - Palace
30 - Lausanne, Association du Salopard
MAY
03 - Barcelona, Razzmatazz
04 - Madrid, Moby Dick
05 - Lisbon - ZDB
£7.00
Buy Now
More like this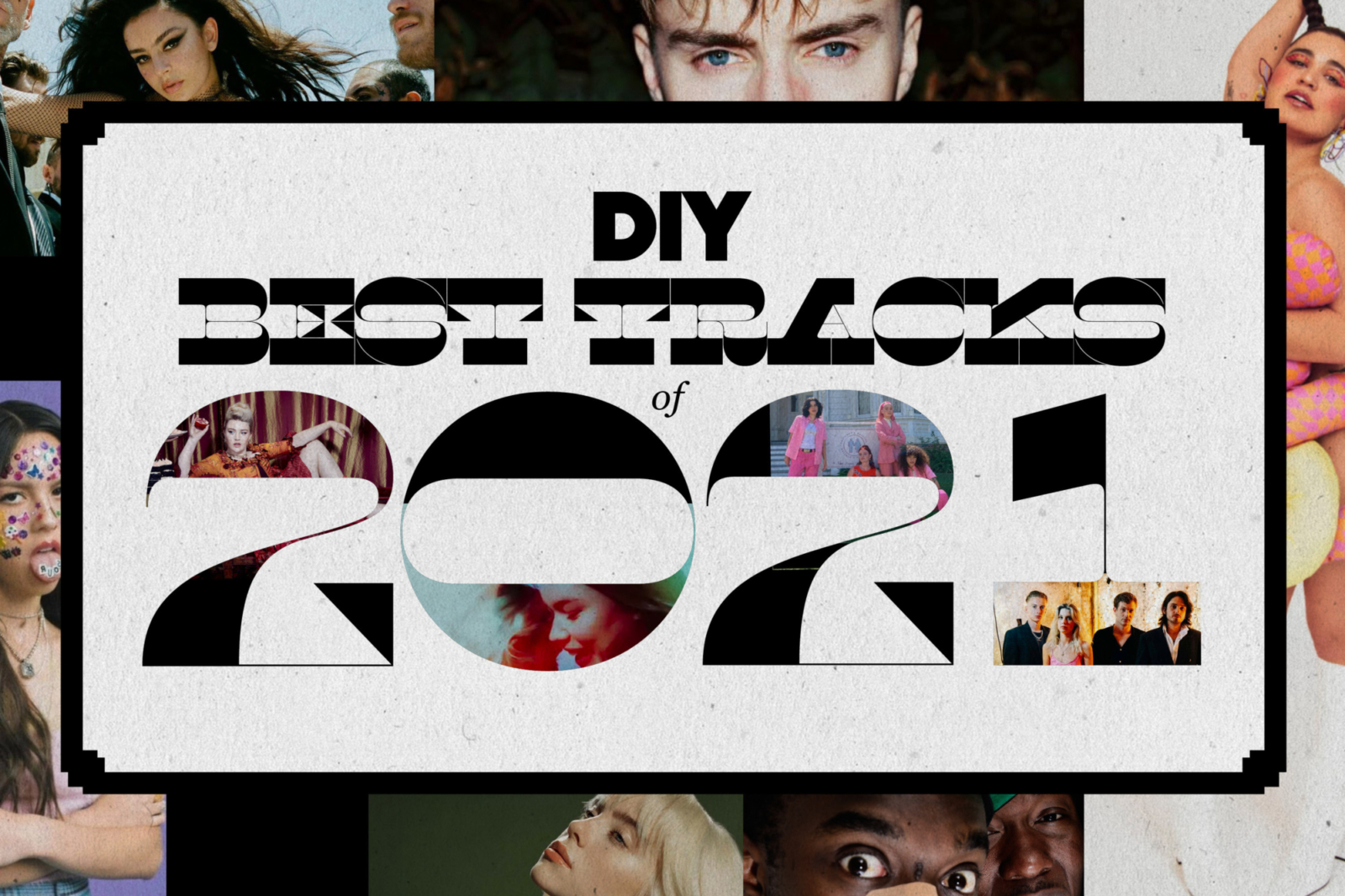 From breakthrough singles through to stellar returns, here are the top 20 tracks we've had on repeat this year.