Introducing…
Get To Know… Talmont
Their debut album, 'Laid Under Heavy Lights', is out today.
Hello and welcome to DIY's introducing feature, Get To Know… getting you a little bit closer to the buzziest new acts that have been catching our eye as of late, and working out what makes them tick.
Recently we've met Berlin-based Kurtis Wells, spill tab, Brighton post-punks Public Body, North London newcomer Milo Clare, and now we're introducing South London trio Talmont.
With their debut album, 'Laid Under Heavy Lights', out now, their latest single 'Backseat' also arrives today. As the band's Martha says, "'Backseat' is about being present in the moment, and about those times where expectation can feel as exhilarating as the destination. It's about the euphoria found in the in-between when you least expect it. The track was built from the riff you hear at the start of the song and written largely in one sitting between us. The lyric themes stem from the feel of the instrumentation - a slow-burning dance track that continually rises into the final chorus."
We sent them over some qs to get to know them a lil' better.
Describe your music to us in the form of a Tinder bio.
Usually crying on the dance floor.
What's your earliest musical memory?
Like most, I was completely Spice Girls obsessed when I was tiny. I had Emma Bunton's face on my 3rd birthday cake. My parents once had to endure a car journey to the south of France, listening to nothing but 'Spice Up Your Life' on repeat, apparently it was the only song that would chill me out.
Who were some artists that inspired you when you were just starting out (and why)?
We all have really diverse music tastes, so loads of different artists have inspired us. I remember first starting out, we were all really into Jamie xx's solo album 'In Colour'. The sense of euphoria he manages to create in some of the tracks on the album is pretty breathtaking. It really opened up a whole new sound world for us. Maggie Rogers was a big inspiration starting out too, when I first heard 'Alaska', I couldn't get over how her production style could be so gentle and thoughtful but also really impactful. She's such a good songwriter too!
You're based in London! What do you think of the music scene there at the moment?
There's no denying that London's music scene is amazing - I sometimes have to remind myself how lucky I am to be able to access so much. Like any night of the week I could go and see something that I'd really enjoy. We're based in South East, and it's got such a distinct musical identity. It's one of the things I love most about it. There's so many good venues and artists emerging from round here!
Are there any other artists breaking through at the same time that you take inspiration from?
Scrounge are an incredible band, especially to see live. We're always looking at ways to make our live sound bigger and more immersive, and the energy they manage to create from just the two of them is unbelievable. They're making some waves at the moment and I'm buzzing to see what they do next!
Who would be your dream collaborator?
To work with Inflo would be incredible. Little Simz's latest album was one of my favourite releases from last year and the production on it is unreal. It's just so captivating and cinematic from start to finish.I'd also love to have a chance to work with Self Esteem. I'm not sure how we'd collaborate - but I'm obsessed with her at the moment! Her approach to songwriting and the whole music industry in general is just so refreshing!
Musically or otherwise, what are you most looking forward to this year?
Going to see as much live music as possible. Out of everything it's what I missed so much during lockdown, and I've got gigs that I booked in 2019 that still haven't happened yet! As a band we can't wait to get out and play some live shows too, it's one of the things we love most.
If people could take away one thing from your music, what would it be?
I'd like to think that we share a lot of vulnerability in our music. A lot of the lyrics are quite personal to us, as is the production. So if people are able to emotionally connect with the music in some way, and find something within it that speaks to them, that would mean the world.

Get your copy of the latest issue
More like this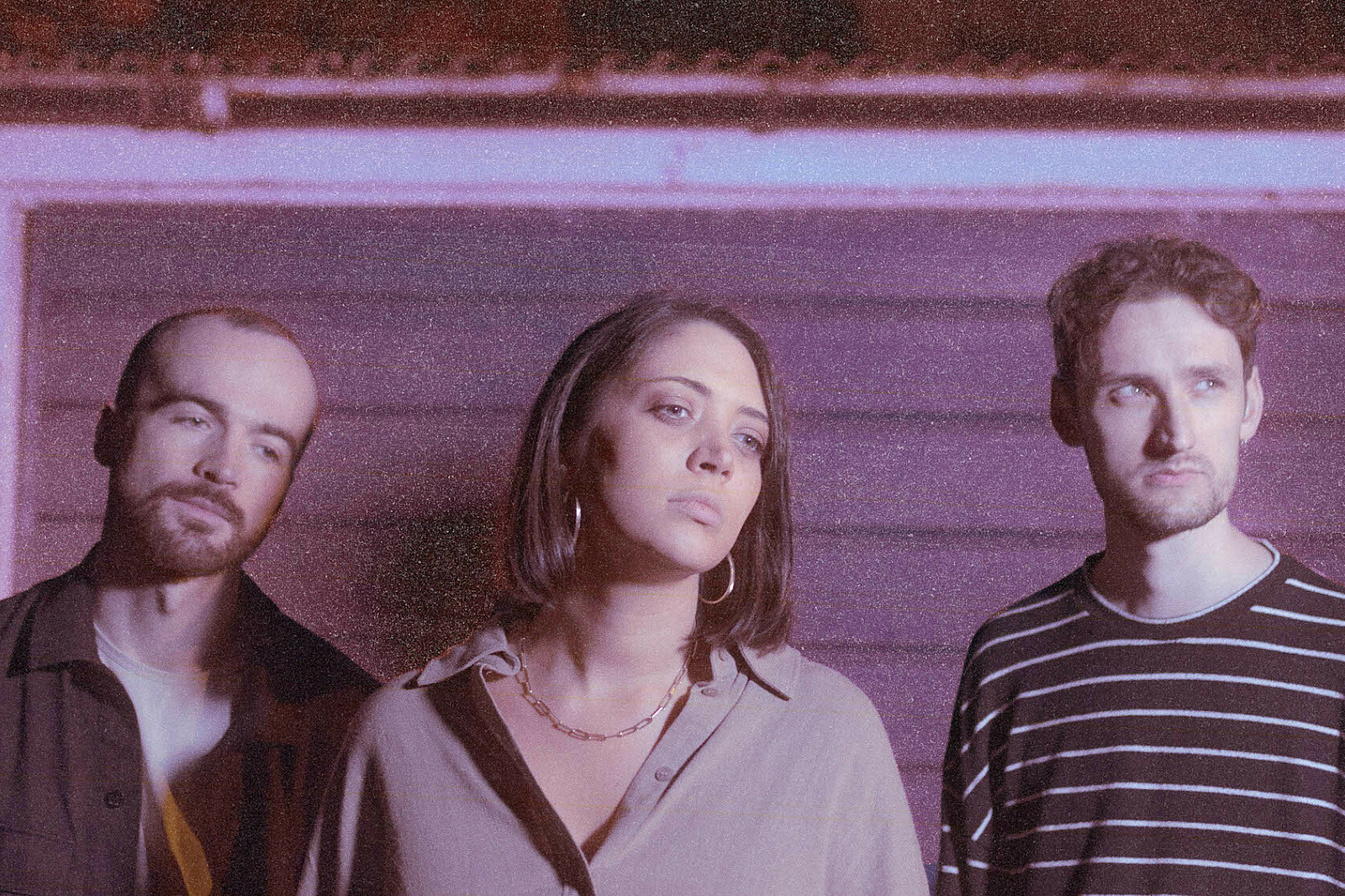 Their debut album, 'Laid Under Heavy Lights', is out today.