Watch
Lava La Rue returns with 'Vest & Boxers'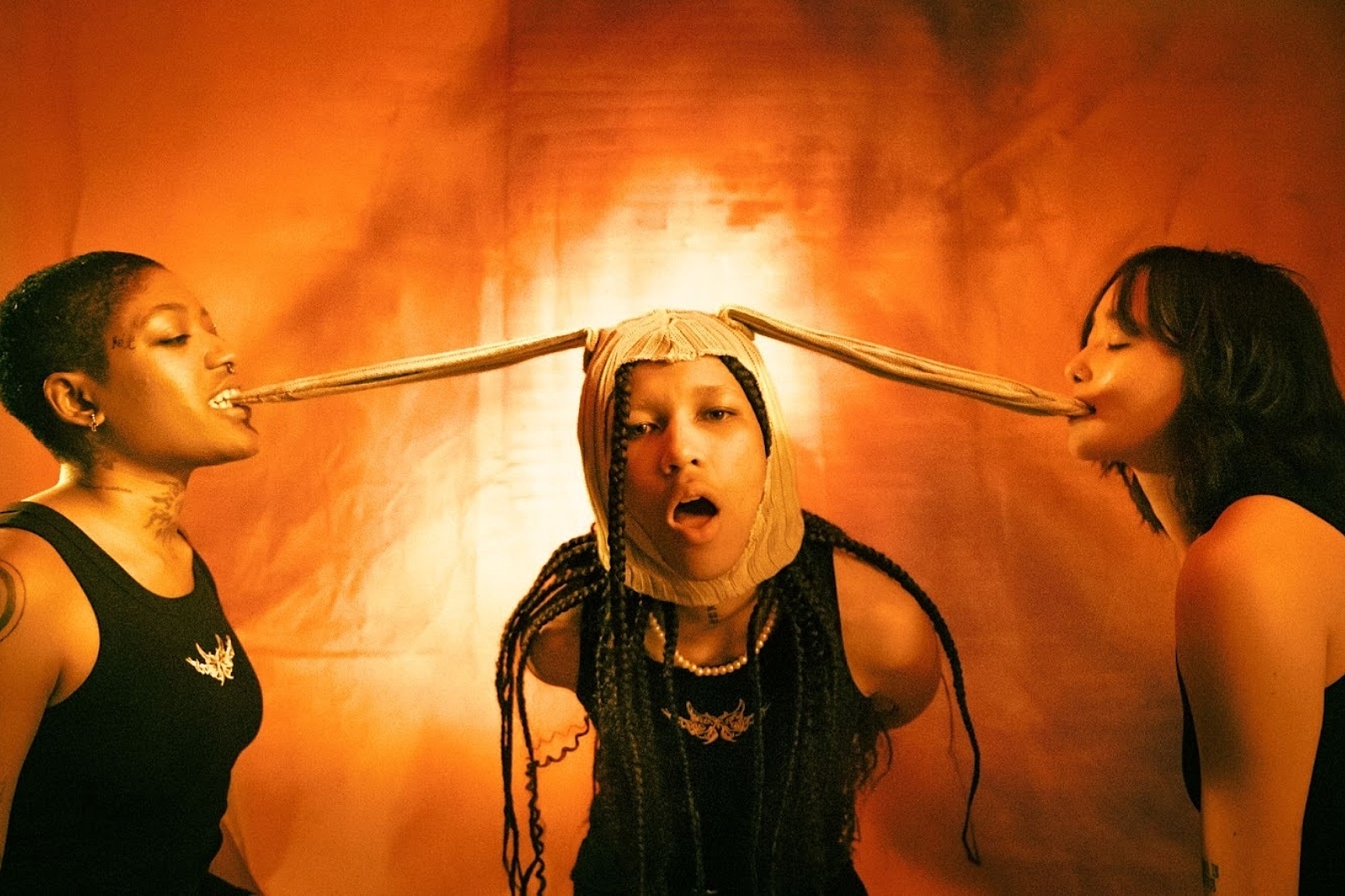 Photo: Elif Gonen
"I wrote Vest & Boxers to be deeply relatable of what dating was like for myself and my teen lesbian / nblw friends growing up."
Following the rerelease of their 'Butter-Fly' EP last year, Lava La Rue is back with new track 'Vest & Boxers'.
"I wrote Vest & Boxers to be deeply relatable of what dating was like for myself and my teen lesbian / nblw friends growing up," they explain. "I reference all the little moments we joke about - not knowing if you're on a date or just meeting up as friends, walking into their bedroom for the first time and thinking how good it smells, not coming home for 2 days after the first night together and deciding to just move in. We were all guilty of it! Vest & Boxers is what we would refer to as our 'dyke uniform' - we'd wear it under our baggy denim/oversized suits with the waist band showing as a little signal to all the other gays in the room."
"After my last project was received so well as a queer-centric project, I wanted to follow up with a single that dived even deeper to what makes a queer anthem," they continue. "As clubs opened up again I started going gay bars again and I was reminded with how many queer hits were made by straight pop icons that the gay community would re-appropriate to relate to their own lives. I love many of these songs but much of it was EDM focused to exist predominantly in clubs as historically these were one of the only spaces LGBTQIA+ were represented. But obviously we exist outside of the clubs too. We exist everywhere. I wanna write something that was specific to the woman loving woman/ non-binary loving woman community. Something that is a 'takes on to know one' everyday nuance of lesbian dating, to contribute to a wider range of queer sound. I thought to myself ' how cool would it be to make a lesbian anthem that had a punky energy' something built for the mosh pit or an angsty house party or to dance in your date's bedroom in your Vest & Boxers?"
Check out 'Vest & Boxers' below.