Class of 2022
Our Class of 2022 tour headlined by Yard Act will now take place in September!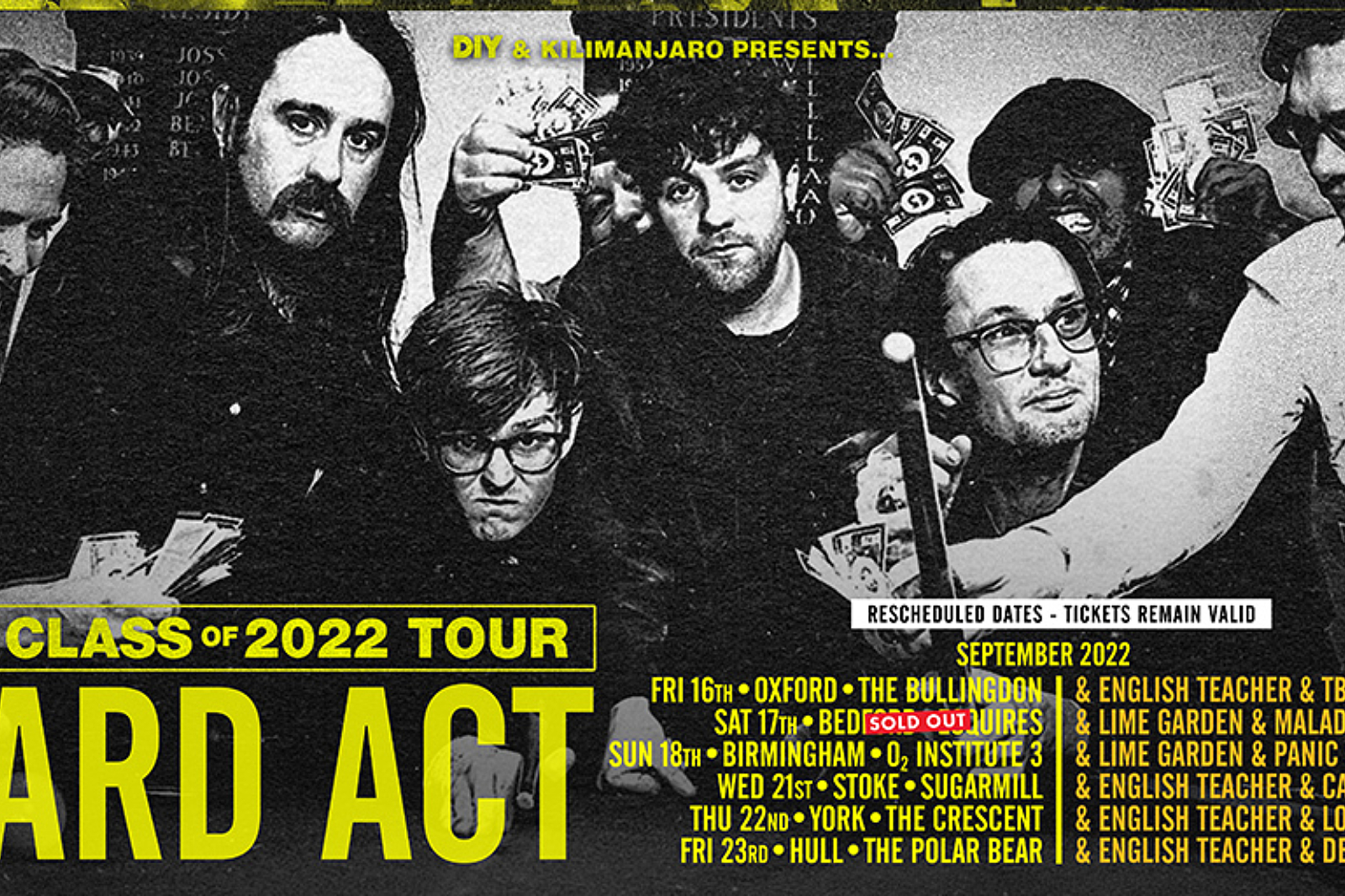 The Leeds group are joined by English Teacher, Lime Garden and more.
It probably comes as no surprise that we've had Leeds four-piece Yard Act on heavy rotation for the past year - since playing Hello 2021 in fact - and with their eagerly-awaited debut album 'The Overload' set to solidify their status as the buzziest in the 'biz, we obviously had to get them on the cover of our Class Of 2022 issue!
And to mark the occasion, we're teaming up with Kilimanjaro to take them on tour for a big ol' party with loads of our other faves - including fellow Class of 2022 inductees Lime Garden and English Teacher.
We can now confirm that the new rescheduled dates for the tour (damn you Covid…) will take place this September, and you can grab your tickets for that now. All original tickets remain valid.

SEPTEMBER
Friday 16th – Oxford, The Bullingdon w/ English Teacher + more TBA
Saturday 17th – Bedford, Esquires w/ Lime Garden + Malady **SOLD OUT**
Sunday 18th – Birmingham, Institute 3 w/ Lime Garden + Panic Shack
Wednesday 21st – Stoke, Sugarmill w/ English Teacher + Cathy Jain
Thursday 22nd – York, The Crescent w/ English Teacher + Low Hummer
Friday 23rd – Hull, The Polar Bear w/ English Teacher + Deadletter