Watch
spill tab reveals video for 'Velcro'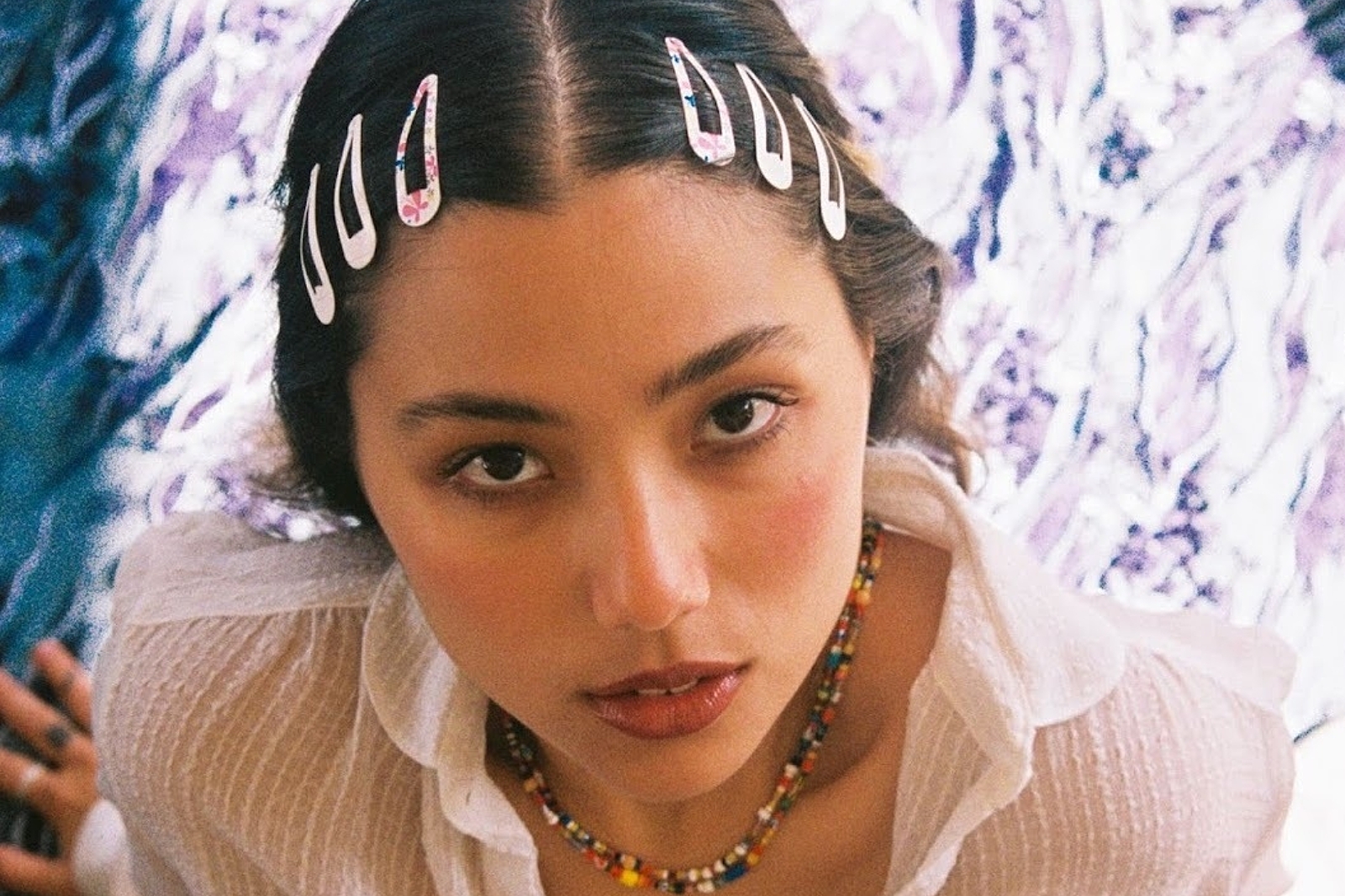 Photo: Jade Sadler
The track also features Gus Dapperton.
Lifted from her latest EP 'Bonnie' which arrived in December, spill tab has shared the video for 'Velcro'.
Featuring Gus Dapperton, the video follows the pair in New York and was directed by Kevin Lombardo.
"It felt incredibly easy and natural working with Gus," spill tab says. "It's such a positive experience because you can tell he just really wants to service the song and support the other person in the room. He's a very selfless collaborator, and I'm so proud and excited for this one."
Check out the video for 'Velcro' below.
See spill tab live at the following dates:
APRIL
01 Seattle, WA
02 Vancouver, BC
03 - 04 Portland, OR
06 - 07 San Francisco, CA
08 Sacramento, CA
10 Phoenix, AZ
11 Albuquerque, NM
12 Tucson, AZ
MAY
31 Norfolk, VA
JUNE
01 Richmond, VA
03 Columbus, OH
04 Cleveland, OH
06 Indianapolis, IN
07 Milwaukee, WI
09 Kansas City, MO
10 Chesterfield, MO
11 Newport, KY
12 Pittsburgh, PA
14 -17 New York, NY
19 Manchester, TN
21 Washington, DC
22 Boston, MA
23 Philadelphia, PA
25 - 26 Toronto, ON
27 Detroit, MI
29 Saint Paul, MN
JULY
01 Lincoln, NE
02 Denver, CO