Albums of 2022: Sunflower Bean
Four years since the release of 'Twentytwo In Blue', the New York trio have leaned into a more DIY aesthetic that's defined work on their experimental, genre-shunning third album.
Sunflower Bean revel in the fact that you'll never quite be able to pin them down. Since the 2018 release of second full-length album 'Twentytwo In Blue' - a glistening collection of shimmering balladry and classic rock crunch - they've gone down'n'dirty on the fast and furious 2019 EP 'King Of The Dudes' and turned to huge, all-out '80s pop on loved-up 2020 single 'Moment In The Sun'. By the time they returned once again in October 2021 with hip-shaking, hard-riffing single 'Baby Don't Cry', the message was obvious: second guessing where this band will go next is futile. Just enjoy the ride.
"We've always prioritised experimenting and having fun, and trying things with our music," bassist and vocalist Julia Cumming tells us from her New York home. "I don't think that's super common, as most people like to have their space and stay there and ride it out for as long as they can. But with us, we've been collaborating together for a really long time and each have our own tastes and styles, and the way that comes together is Sunflower Bean. The experimentation never comes from us not knowing what to do - it's just us expressing ourselves as artists."
"We let ourselves do what we want as a band at this point," drummer Olive Faber adds. "We weren't saying to ourselves, 'Oh, 'Twentytwo In Blue' sounded like this, let's make 12 more of those songs'. No, we wanted to make a stripped-back, power-pop record ('King Of The Dudes') and then a sugary-ass pop song ('Moment In The Sun'). We're just letting the songs be what they are."
A lot of this newfound wisdom came from the enforced break in touring that the pandemic thrust upon the band after year upon year of non-stop travelling. "The stage has always been our home," Julia says, admitting that losing that part of the trio's identity was a tough one to adjust to. "Or for us, being a DIY band, it doesn't even have to be a stage. It just has to be a room with amps, your gear, a PA and people. And that's it. That's where our heart is, and it's a big place of competence for us. When we're on stage, we don't have to explain anything. People don't have to say, 'Who are you? What are you doing?' We just say, 'This is it. This is the show. This is Sunflower Bean. You're in or you're not'."
"It couldn't be a more different lifestyle, to spend your teens and your early twenties playing 150 shows and taking 50 flights a year to literally being stuck in the same neighbourhood for two years," guitarist Nick Kivlen picks up.
"We've all had a lot of time to grow and do different things, and I've also made a lot of friends who don't even know me as a musician. They don't know anything except the last few years of my life, and wouldn't get the impression that I spent the last five years before that just being gone all the time."
"This is a group of songs about hedonism, culturally and personally, and the sugar of life."
— Julia Cumming
The new beginnings that are set to define the band's upcoming third full-length album, 'Headful of Sugar', also permeated its recording process. While before, they would get the songs as tight as possible in rehearsals before heading into the studio, this time around the pandemic saw Olive learn home recording and spearhead demo sessions at the band's studio space in Long Island, before adding extra sprinkles at studios in Greenpoint and upstate New York as well as at the legendary Electric Lady.
"I hate being in recording studios most of the time," Nick says. "The moment you get in there, you've already paid a ton of money to be in there, there's so much equipment that nobody knows how to use, it's overwhelming and creates this tension. But in our home studio we're just hanging out and trying things, and not beating ourselves up about wasting 30 minutes trying something that doesn't end up working."
Olive says that her learning how to record during lockdown has lessened the cogs in the wheel from songwriting to finished production, making the new record "the most directly Sunflower Bean thing we've ever done. Because the touring machine stopped, it let us develop as artists in a way that we haven't before, which I'm extremely grateful for. The whole process was so much more direct."
Nick adds: "We were able to go and run and work quickly and not have to worry about annoying stuff like walking down a flight of stairs into a live room and plugging into four different amps and moving the mics around. We had something that worked and were committed to doing it."
He also explains that the new process led to their forthcoming album being more "bombastic". "There's not as much clutter on this record," the guitarist adds, "and it's a little bit more stripped down, but everything that's happening is happening to the maximum."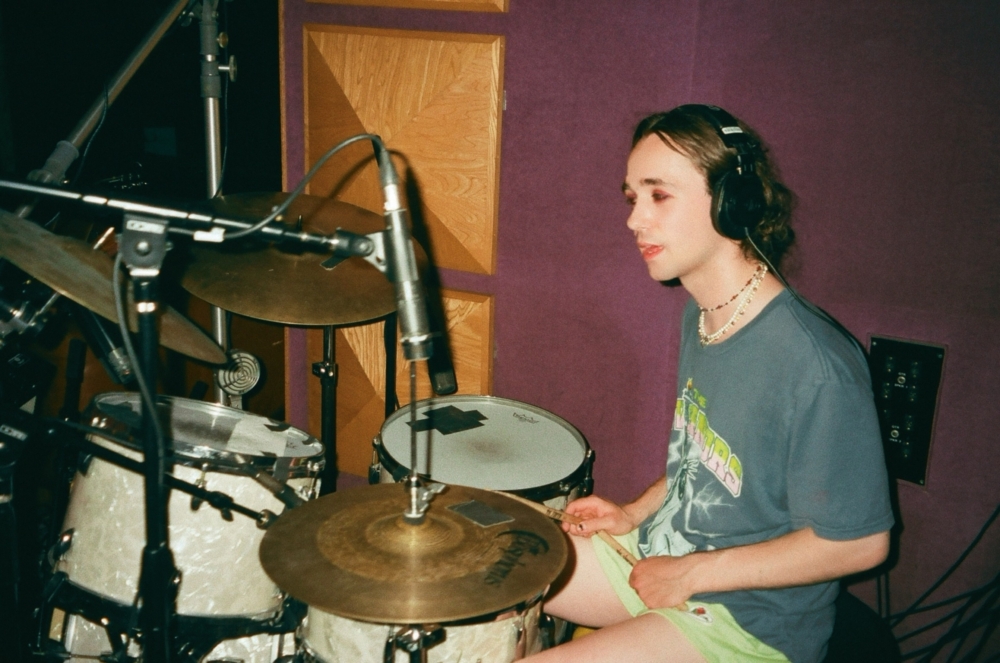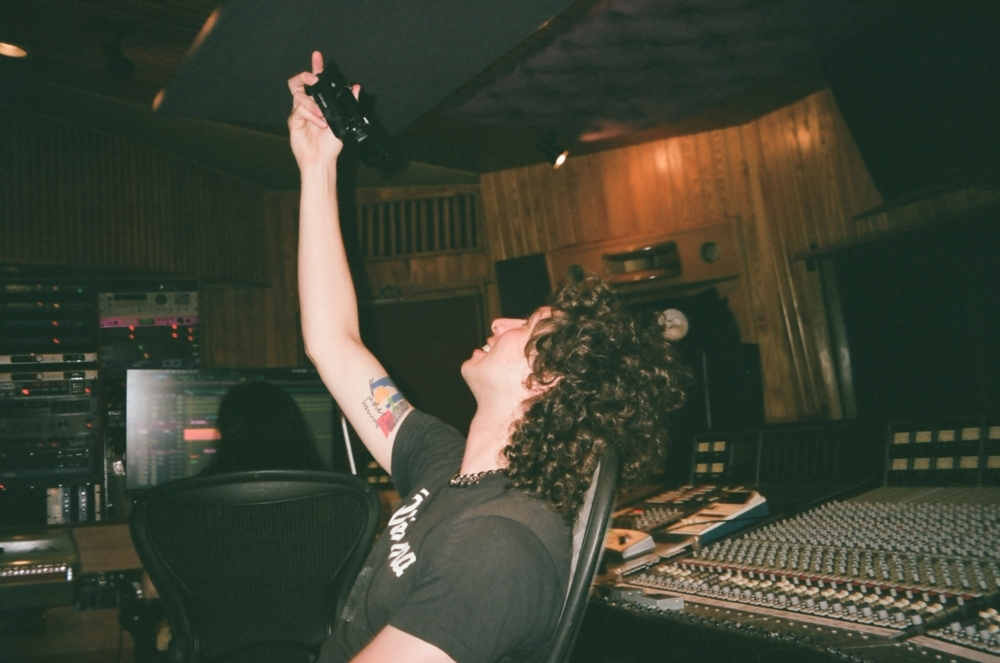 "Everything that's happening [on the album] is happening to the maximum."
— Nick Kivlen
These epiphanies are also reflected in the album's lyrics, which all three members worked on together. Julia explains: "A big part of Sunflower Bean is interpreting the world around us through our ideas and through our humanity. This is a group of songs about hedonism, culturally and personally, and the sugar of life. It's about the way that we take that in, and what it makes us do - whether it makes us do things we regret, or take chances and fail. There's a lot of real sadness and failure that becomes resilience and a feeling of, 'I don't care what anyone thinks'. I don't care what people think we should be doing, or what people think we should sound like."
"It's about finding the right kind of nourishment in your life," Nick continues. "There's a longing for real substantive meaning in your life, while also being bombarded with all the luxuries and commodities and fast pleasures of modern life, while [also] searching for something that gives you the context of a reason to live beyond all the [material] things that we're given."
This lyrical intention to branch away from what's cool or what's not - what we're told we need and what we actually need - runs tandem with the band taking their business into their own hands in recent years. Recording largely on their own, Sunflower Bean have actively been breaking out of cycles they realised were unnecessary and holding them back.
"We were never really a genre band or a band that had a certain pastiche," Nick says. "I was speaking to close friends who haven't heard our new album yet, and asked them what they think it's going to sound like. They all said, 'We have no idea, because you guys have gone in so many different directions'. That's our strength as well as a wildcard that we've never adhered to a strict sound."
"Everything that we've done has led us to this point," Julia nods. "We've tried to learn from everything that we've done in the past in order to create the most experimental and, I think, exciting music that we've ever made."

'Headful of Sugar' is out on 6th May via Lucky Number.