Get To Know… King Hannah
Their debut album lands this Friday.
Hello and welcome to DIY's introducing feature, Get To Know… getting you a little bit closer to the buzziest new acts that have been catching our eye as of late, and working out what makes them tick.
Recently we've met Brighton post-punks Public Body, North London newcomer Milo Clare, South London trio Talmont, fast-rising singer Chrissi, and now we're introducing you to King Hannah.
Made up of pals Hannah Merrick and Craig Whittle, the Liverpool duo are set to drop their debut album 'I'm Not Sorry, I Was Just Being Me' late this week.
In our review of the album, we said, "Liverpool duo King Hannah fling themselves into sweltering dust-bowl deserts on startling debut 'I'm Not Sorry, I Was Just Being Me' - a narcotic, seductive adventure of squelchy Mazzy Star psych-blues, Portishead-ing trip hop and rainy-day folkishness. Possessing very little in the way of treble, 'I'm Not Sorry…', sets its stall of mercilessly rumbling rib-cages with thunderous lolloping beats or squalling solos, keening lysergically across psychic dimensionalities; it's a one-way journey of itching suspense - a midnight bus ride towards guaranteed oblivion."
We sent them over some qs to find out a lil' bit more about them.
Describe your music to us in the form of a Tinder bio.
Hannah & Craig: We are too old for Tinder, all we know is that if we had to use Tinder to get people to listen to our music then we would have zero plays on Spotify.
What's your earliest musical memory?
C: I'm not one hundred percent sure what my earliest musical memory is, but I have very vivid memories of my older brothers playing guitar and piano around the house. I also remember when a blind man came round to tune the piano in our back room, and my younger siblings and I were laying on the floor with his guide dog while he was working. The beautiful thing about memories is that you're never entirely certain if they are real or not, but they mean so much to me.
H: Like Craig, I'm struggling to think of my earliest musical memory, but my bedroom was next door to my big sister's, and so I remember spending my teenage years hearing a lot of the music I love now blasting from her bedroom, completely oblivious to the effect it was having on me at that time. Bands like Catatonia, Skunk Anansie, Portishead.
Who were some artists that inspired you when you were just starting out (and why)?
H: So many! I started writing songs when I was 19. They were very folky back then as I went through a huge Laura Marling phase, a little bit of a Joni Mitchell one too. Now, as writers and as a band, we're hugely influenced by artists who make whatever music they want, without compromising a single thing, Portishead being a big one, Bill Callahan too, Sun Kil Moon, Mazzy Star and PJ Harvey, the latter for creating the simplest, but coolest melodies ever known to mankind!! I love that girl.
C: When we started the band we were listening to a lot of Radiohead and a lot of PortIshead. We always knew that we wanted to be very dynamic, for things to get really loud but also have these smaller, intimate moments. These two bands blend those things really well, sort of a dark romance. From there we got into a lot more 90s stuff, like Mazzy Star and Smog and Red House Painters.
You're from Liverpool! What do you think of the music scene there at the moment?
H&C: We have strangely never really felt a part of the music scene here, we have always just kind of done our own thing quietly in the background, building towards this. But Liverpool is such a creative city, there are a lot of talented people making music and art here.
Are there any other artists breaking through at the same time that you take inspiration from?
H&C: It's strange to think of us as breaking through! Like when does that start and end. We are more inspired by acts that have been doing it for years and are still making incredible music and loving every second of it. People like Bill Callahan and Hope Sandoval, who are constantly evolving and pushing themselves, they inspire us because we want to constantly improve and never settle.
Who would be your dream collaborator?
C: There are so many! I guess bucket list would be Springsteen, just for how much he influenced me growing up. But then people like Bill Callahan, Phil Elverum, Courtney Barnett… pretty much anyone that makes interesting and personal music!
H: I'd love to do a track with Portishead and like Craig, Bill Callahan too, but I think I'd end up just staring at them all in awe!
Musically or otherwise, what are you most looking forward to this year?
H: I can't wait to play New York! It's been part of my plan forever. I've always wanted to play Paris too, so that's another one I'm excited about.
C: I'm really excited for our first EU and US tours. That's a proper pinch-me feeling, knowing that we'll be in these far-off cities playing music. I get super nervous when I think about it but that's always been the dream.
If people could take away one thing from your music, what would it be?
H&C: That's up to them! Hopefully they feel something, and hopefully they don't hate it, but beyond that we just want to sound authentic and real.

Get your copy of the latest issue
More like this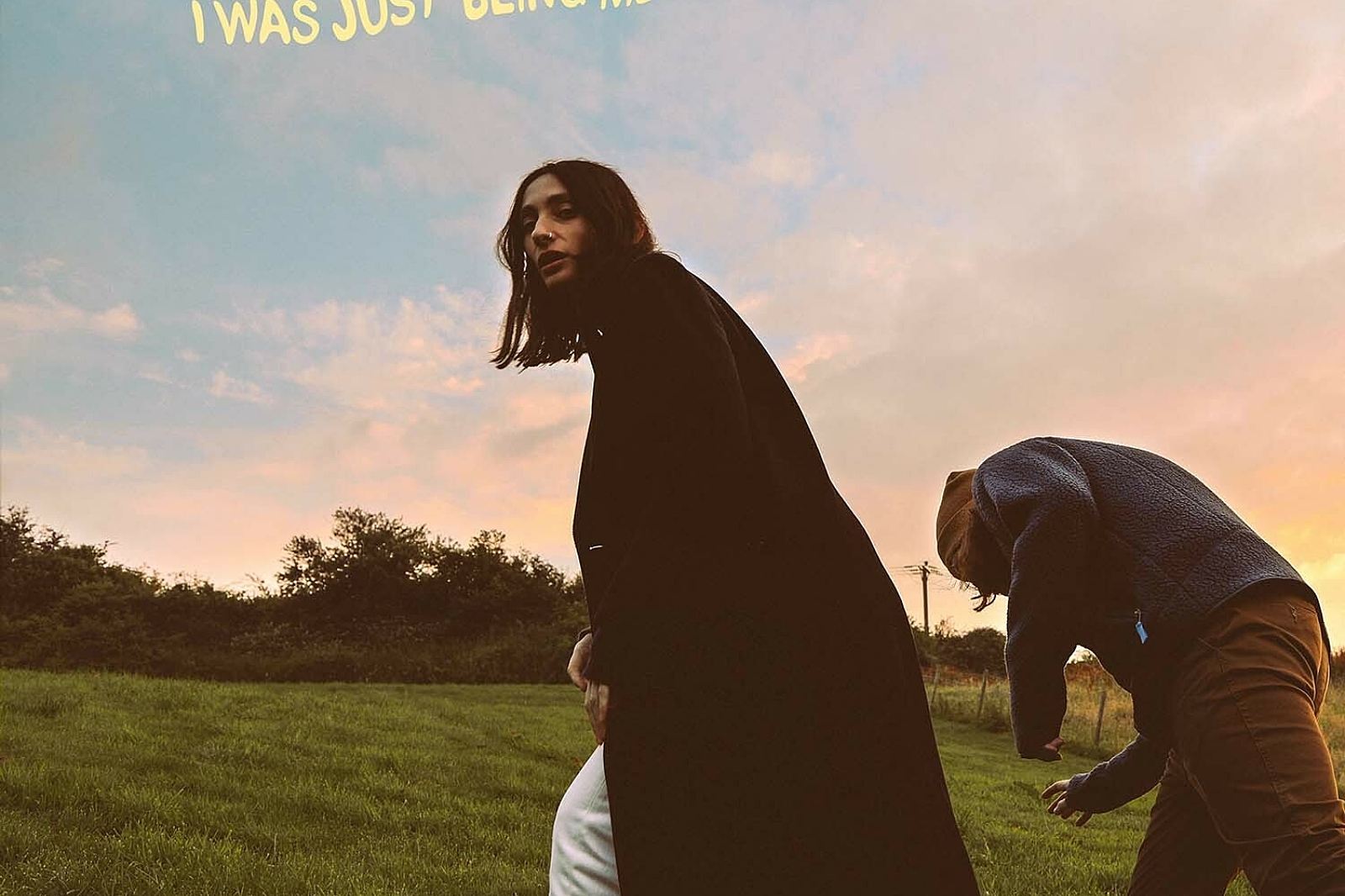 It's cunningly understated and masterfully paced throughout.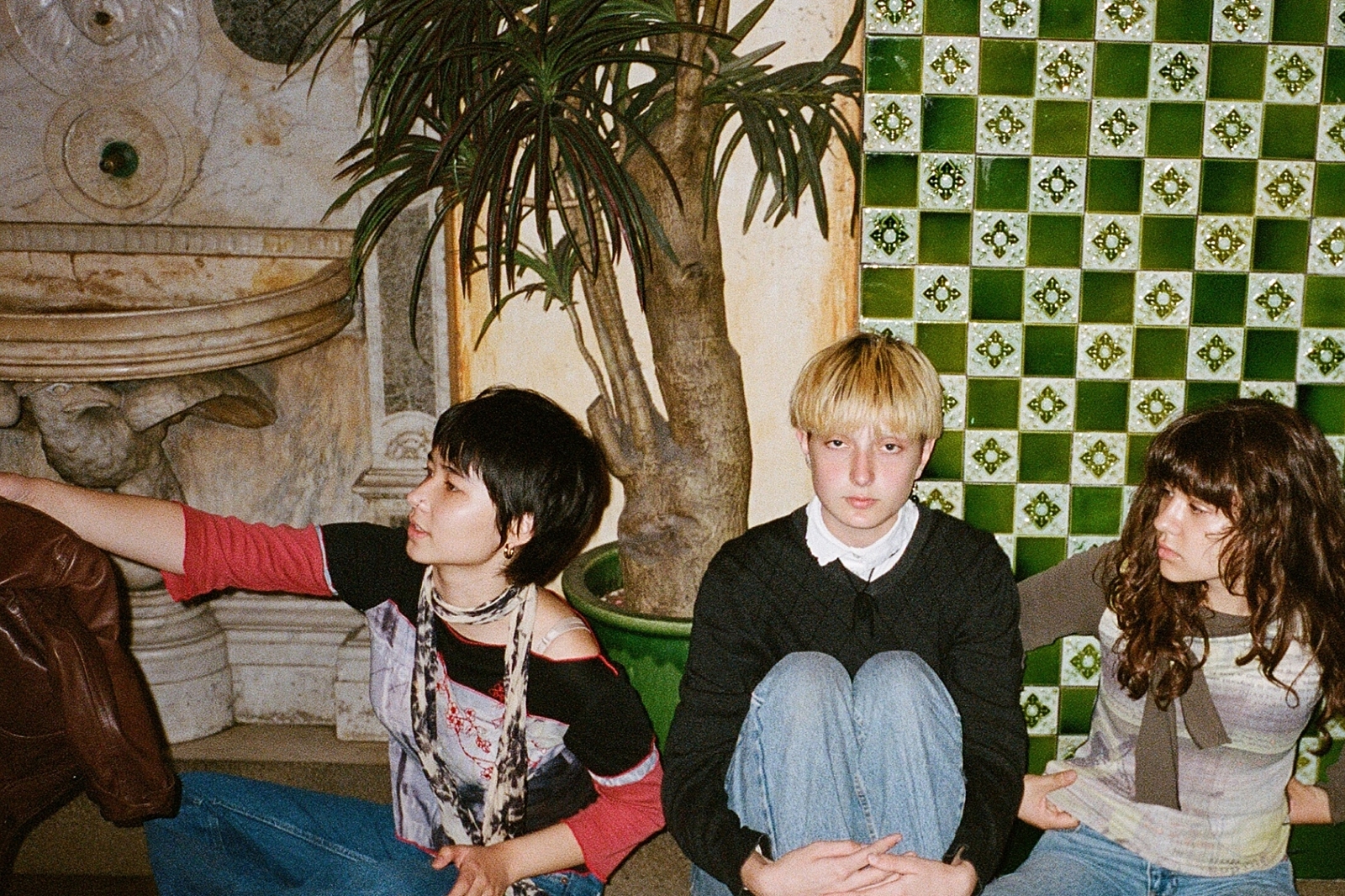 DIY's essential, weekly (ish) guide to the best new music.