News
LIFE announce new album 'North East Coastal Town'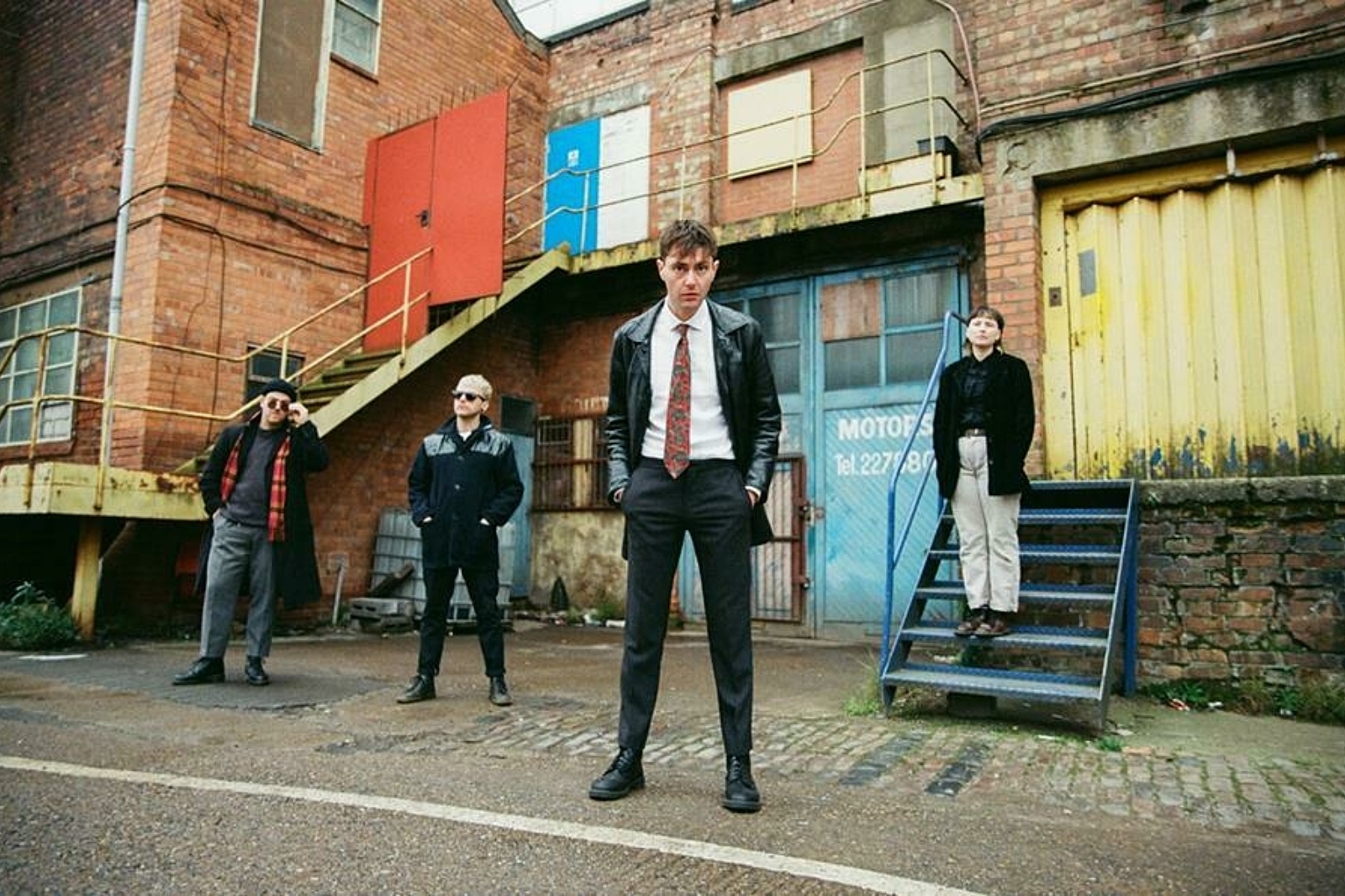 Photo: Luke Hallett
Check out new single 'Big Moon Lake' now.
Set for release on 10th June, LIFE have announced their new album 'North East Coastal Town'!
The band's Mez Green notes, "Hull and the surrounding area runs through our DNA and has shaped us, weathered us, empowered us, embraced us and made us feel accepted.
"'North East Coastal Town' is our love letter to the city. The album is an ode to kinship and relationship with its musical and lyrical spine picking out themes of love, desire, beauty, horror, chaos, pride and most importantly the sense of belonging.
"It's a reflective body of work dedicated to people and place and those that have always been there and made us feel like we belong.
"Upon writing and recording this album it was important to us that this sense of belonging was also reflected in the album's craft and therefore we used locally based studios, equipment, gear, and the community around us to establish what it means to belong in a North East Coastal Town."
Sharing new track 'Big Moon Lake' alongside the news, he adds, "We wanted Big Moon Lake to acknowledge the lyrical social commentary that was littered throughout our first two records whilst expanding the experimental and personal sound that you will hear throughout the new record.
"The track is playful and teases everyday themes of missing out, numbness, drinking, smoking and eating badly and generally wanting more for yourself in life. Its resolve being that in hindsight everything is in front of you, it's on your doorstep and in this case that's the wondrous county of Yorkshire."
Check it out below.
'North East Coastal Town' Tracklisting:
1. Friends Without Names
2. Big Moon Lake
3. Incomplete
4. Almost Home
5. Duck Egg Blue
6. Shipping Forecast
7. Poison
8. Self Portrait
9. The Drug
10. Our Love Is Growing
11. All You Are
See LIFE at the following dates:
MARCH
04 – The Welly, Hull
05 – Yes, Manchester
APRIL
22 – Le 22, Bourges, France
MAY
13 – Young Thugs Festival, York
JUNE
03 - Vestrock Festival, Netherlands
10 – 1pm The Vinyl Tap, Huddersfield (1pm) / Record Junkee, Sheffield (7pm)
11 – Long Division Festival, Wakefield
12 – Rough Trade Bristol
13 – Rough Trade East, London
14– Pie & Vinyl, Southsea (1pm) / Resident, Brighton (6pm)
15 – Parade Vibes, Watford (1pm) / Rough Trade Nottingham (6pm)
16 – The Vinyl Whistle, Headingley (1pm) / Jumbo, Leeds (3.30pm) / Crash, Leeds (6pm)
JULY
13 – Colours of Ostrava, Czech Republic
SEPTEMBER
08 – Big Festival, Andalucia
09 – La Baskonia Festival, Malaga
27 – Confort Modern, Poitiers
28 – Rock School Barbey, Bordeaux
29 – Astrolabe, Orleans
30 – Point Ephemere, Paris

OCTOBER
03 – The Cluny, Newcastle
04 – Brudenell Social Club, Leeds
05 – Mash House, Edinburgh
07 – Bootleg Social, Blackpool
08 – Bodega, Nottingham
10 – The Fleece, Bristol
11 - Patterns, Brighton
12 – Scala, London
14 – Joiners, Southampton
17 – Blueshell, Cologne
18 – Molotow Club, Hamburg
20 – Café V Lese, Prague
22 – Arci Bellezza, Milan
23 – Freakout, Bologna
25 – Hole 44, Berlin
26 – Merelyn, Nigmegen
27 – Rotown, Rotterdam
28 – ACU, Utrecht
29 – London Calling Festival, Amsterdam