Watch
Lynks shares new single 'Hey Joe (Relax)'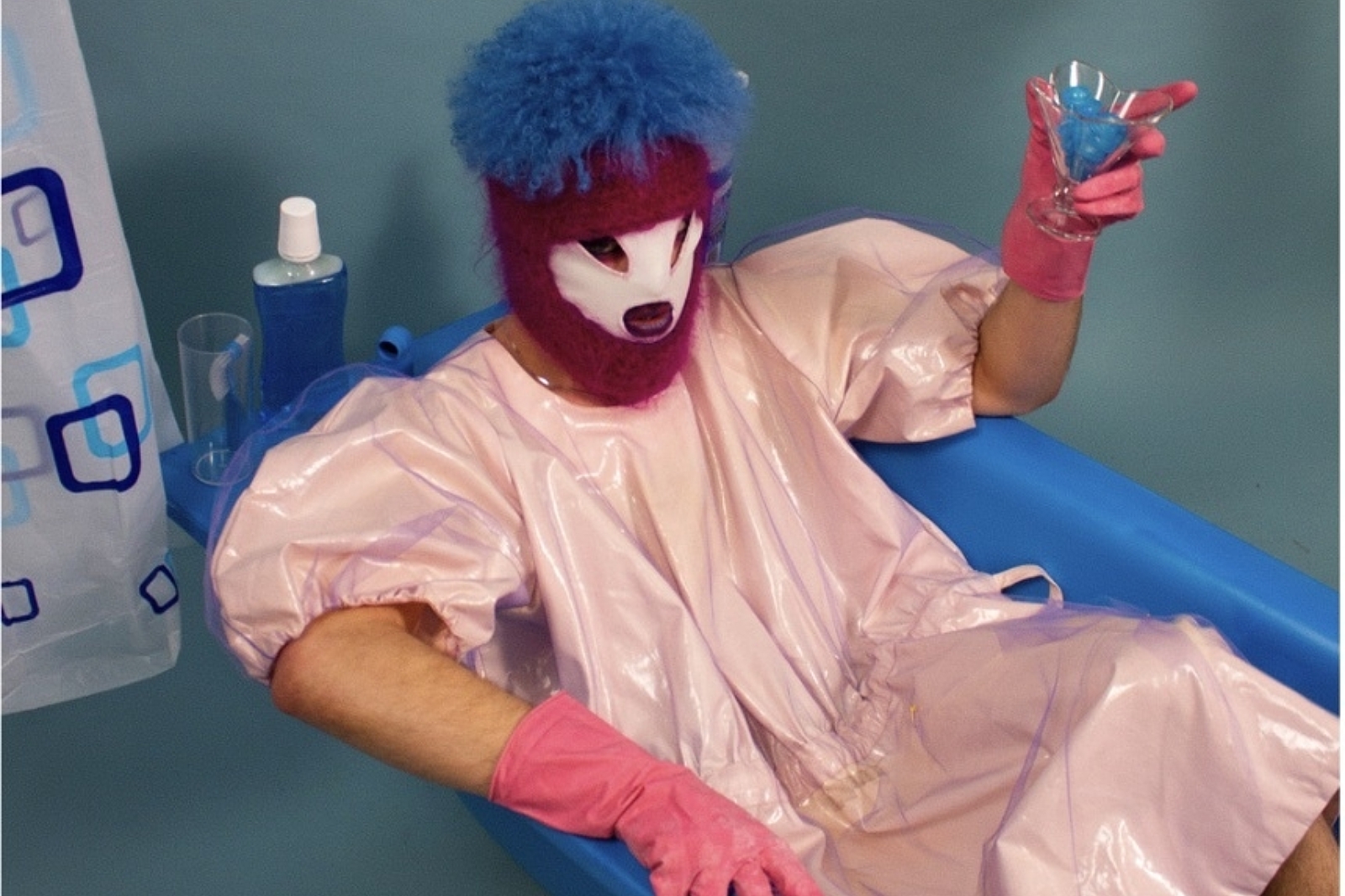 They've also announced their new 'MEN' Trilogy.
Following the release of 'Silly Boy' last month, Lynks is back with new track 'Hey Joe (Relax)', alongside the news that their new 'Men' Trilogy will be arriving on 1st April.
Speaking on the new track, Lynks says, "Hey Joe (Relax) is about bringing a guy you've been dating to meet your friends, and suddenly clocking that he's a complete twat. It's about the moment where your entire perspective about a man shifts. And you see him for what he is; a devil's advocating, button pushing, confrontational, edgelord. And it's suddenly totally unthinkable that you ever wanted to shag him."

Accompanied by a video directed by Theo Watkins, Lynks adds, "I find modern self-care culture really annoying. Brands telling you if you buy their £9.99 monthly subscription you'll be 'investing in your mental health'. Like what the fuck? It's so uncomfortable. And so with the video, I kinda wanted to channel the nasty-ness of that whole world. I homed in on the 'Relax' part of the song, taking loads of tropes of relaxation and self-care (ASMR, clean eating, houseplants etc.) and pushing them to a place of deep discomfort. And it was honestly one of the most fun shoots I've ever been on. Working with director Theo Watkins, set designer Molly Crisp, DOP Jamie Harding and stylist Adam Martin on the video was amazing - absolute dream team! I'm so happy with how it's turned out."
Check out 'Hey Joe (Relax)' below.
See Lynks live at the following dates:
MARCH
08 - Switzerland, Lausanne *
09 - Italy, Milan *
10 - Switzerland, Zurich*
11 - Germany, Munich*
12 - Elsewhere, Margate
13 - Slovenia, Ljubljana *
14 - Austria, Vienna *
16 - Heartbreakers, Southampton
17 - Green Door Store, Brighton
18 - Heaven, London
20 - The Fleece, Bristol
21 - Mama Roux's Rainbow, Birmingham
22 - The Bodega, Nottingham
23 - Hyde Park Book Club, Leeds
24 - Future Yard, Birkenhead
26 - The Hug and Pint, Glasgow
27 - The Cluny 2, Newcastle
28 - Yes, Manchester
* Metronomy support