Watch
Nuha Ruby Ra reveals new track 'My Voice'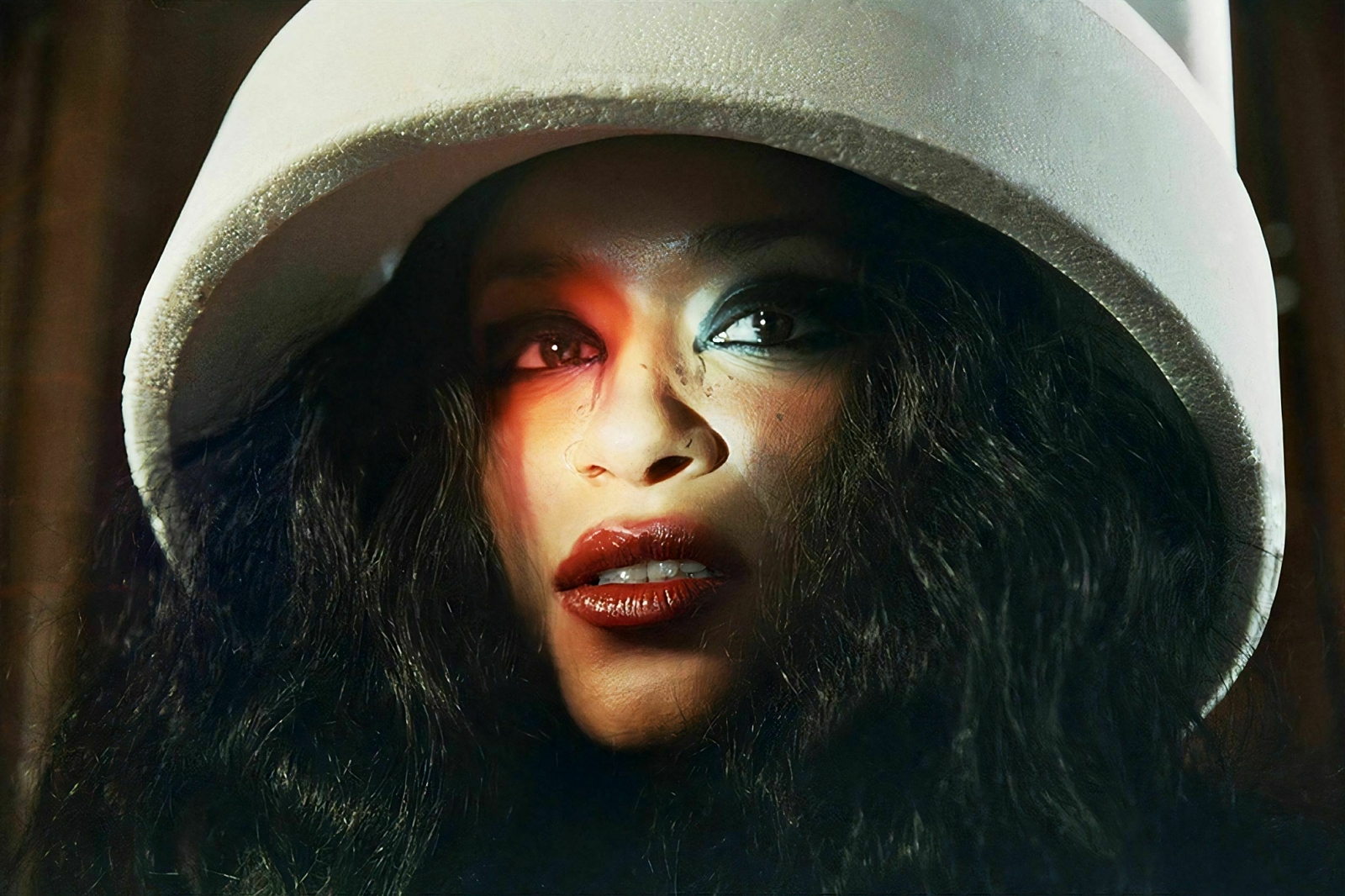 Photo: H. Hawkline
It follows last year's 'How To Move' EP.
Having wowed at our Hello 2022 shows earlier this year, Nuha Ruby Ra is back with a new single 'My Voice'.
Following the release of last year's EP 'How To Move', she says, "'My Voice' is post 'How To Move', Pre everything else I'll do, I'm in the waiting room. I'm exploring what I can do. I play all the instruments and build surreal sonic architecture that'll make you move differently. There's a rave in the bat cave. Don't be fooled by the beginning, the middle or the end."
Check it out now below.
See Nuha Ruby Ra live at the following dates:
MARCH
12 | SXSW, USA
29 | Junction, Cambridge (with Warmduscher)
30 | Metronome, Nottingham (with Warmduscher)
31 | SWG3, Glasgow (with Warmduscher)
APRIL
01 | Georgian Theatre, Stockton On Tees (with Warmduscher)
02 | The Foundry, Sheffield (with Warmduscher)
05 | Earth, London (with Yard Act)
20 | The Thekla, Bristol (with Bambara)
21 | Gorilla, Manchester (with Bambara)
22 | The Rescue Rooms, Nottingham (with Bambara)
23 | Clwb Ifor Bach, Cardiff (with Bambara)
25 | The Bullingdon Arms, Oxford (with Bambara)
26 | Future Yard, Birkenhead (with Bambara)
MAY
11 | Trinity Centre, Bristol (with Yard Act)
17 | The Venue, Derby (with Yard Act)
18 | The Rescue Rooms, Nottingham (with Yard Act)
19 | The Zanzibar Club, Liverpool (with Yard Act)
20 | The Irish Centre, Leeds (with Yard Act)
21 | Band On The Wall. Manchester (with Yard Act)
22 | The Foundry, Sheffield (with Yard Act)
23 | Friars Court, Warrington (with Yard Act)
24 | The Electric Church Club, Blackburn (with Yard Act)
26 | O2 Leicester (with Yard Act)
27 | Arts Centre, Norwich (with Yard Act)
JUNE
18 | Grauzone Festival, The Hague, NL
JULY
22 | Bluedot Festival, Cheshire
24 | Standon Calling Festival, Hertfordshire