News
L'Objectif announce new EP 'We Aren't Getting Out But Tonight We Might'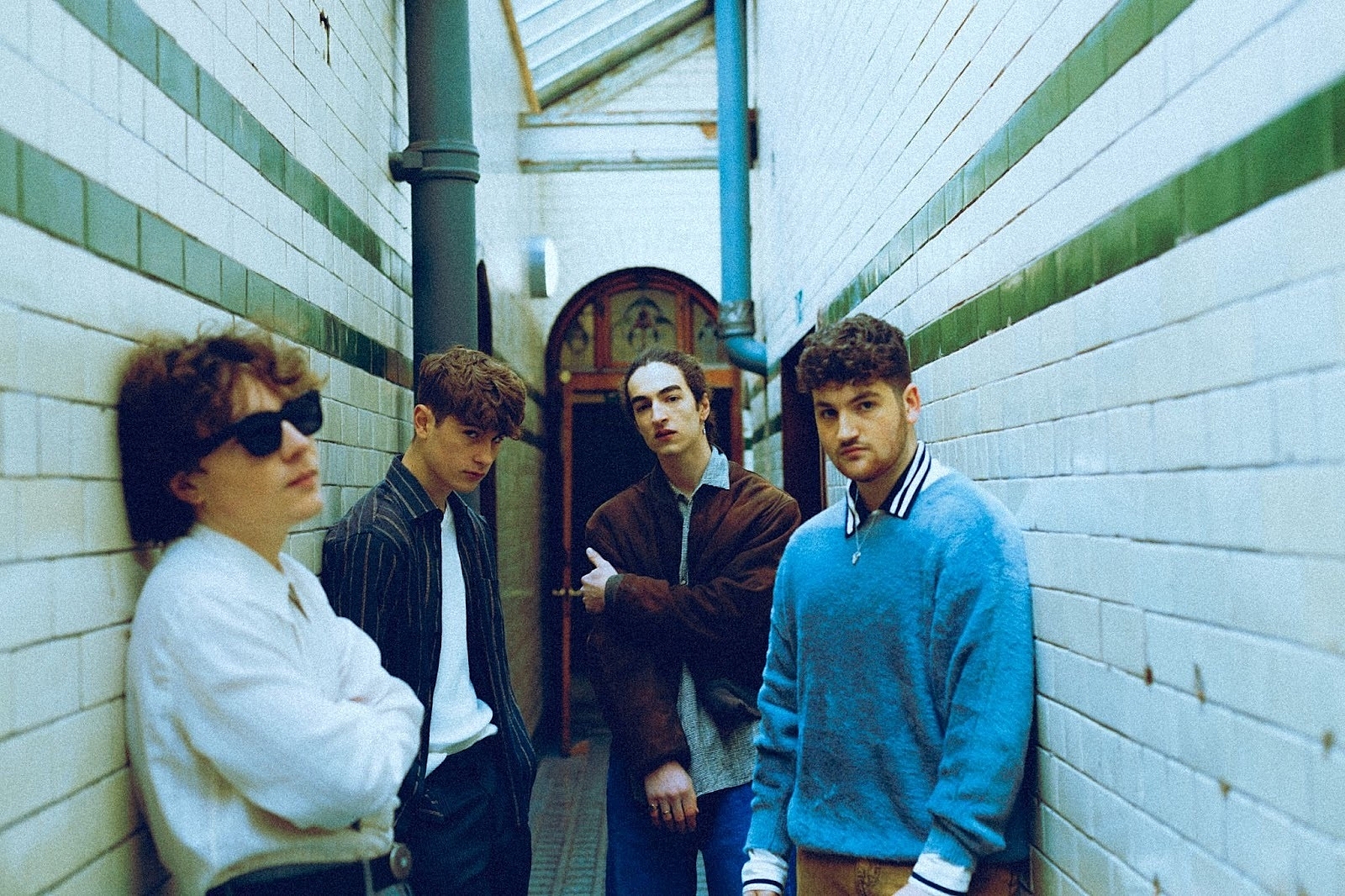 Photo: Martyna (Martin) Wisniewska
The Leeds group have also shared new track 'Get Close'.
Set for release on 3rd June via Chess Club Records, L'Objectif have announced their new EP 'We Aren't Getting Out But Tonight We Might'.
Sharing new track 'Get Close' alongside the news, frontman Saul Kane says, "It's a love song probably or at least a song about intimacy. I kind of liked the idea of writing about having a borderline existential crisis but then thinking 'forget that' and just focusing on wanting to be with someone. All the thoughts going round your head can sometimes overwhelm the senses and make you panic but I just imagined how they can all be put to the side in the pursuit of a person. I mean the title 'Get Close' is what it's about really, wanting to get close to someone and the rest can wait."
Check it out now below.
'We Aren't Getting Out But Tonight We Might' EP Tracklisting:
1. Same Thing
2. Get Close
3. Feeling Down
4. To Be Honest
5. Thought It Was Real
See L'Objectif live at the following dates:
MARCH
12 | The Vinyl Whistle (in-store), Leeds Sold Out
26 | Mechanics, Wakefield
APRIL
01 | O2 Academy, Leeds*
13 | Roundhouse, London*
MAY
14 | The Great Escape, Brighton
JUNE
04 | Live At Leeds In The Park, Leeds
JULY
09 | Brudenell Social Club, Leeds
*supporting Everything Everything