Chrissi: "It's not a script and there's no facade there - it's just 100% me"
Confessional songwriting and onstage bants by the bucketload, from the 20-year-old Londoner putting all of herself out there.
Many artists might profess their dedication to rawness and authenticity, their willingness to lay themselves fully on the line, but few actually follow through with it quite to the extent of Chrissi. Take a trip through the 20-year-old Londoner's debut EP 'Back In The Day', released at the tail end of 2021, and by the end you'll find the singer gulping back very real sobs. When she was recording closing track 'Stupid Little Girl' with Mercury-shortlisted brother Berwyn on production, she was having a particularly rough day; encouraged to allow herself to be vulnerable, and buoyed by the freedom it left her with, she decided to keep the take in - warts and all.
"I'm the most… something really bad can happen to me and an hour later I'm like, 'Let's get the beers in', and I'm making jokes. And everyone's accepted that to be me. I'm Chrissi, I'm the jokey one, you go to her to feel good," she begins. "And that's great, but Berwyn's my brother so he's like, 'No, actually what's going on?' He turned all the lights off and closed his eyes, and I don't cry in front of him but it was just a moment. We decided to leave it because when I listen to it, I don't feel sad about the situation and I don't feel weak. I was homeless at the time and I remember being so unstable and so upset, but in that moment I was so free because my brother was giving me the permission to just fucking cry which I felt like I hadn't been given in years."
Though barely out of her teens, wrangling with the multitudes of her identity has clearly been something that's been at the heart of Chrissi's journey for a long time. Born to Trinidadian parents, she spent her childhood listening to traditional Soca music at home and then going to school in Romford where she was the only Black person in the building. Obsessed with One Direction, Paramore and Five Seconds of Summer, she recalls moving up to college in East London at 16 and having no clue as to what any of her new friends were referencing. "I'd never studied with so many Black people before and they'd be like, 'What do you listen to?' And I wouldn't know anyone they were naming - Erykah Badu, Jill Scott… The extent of R&B I'd listened to was Beyoncé, because everyone listens to Beyoncé."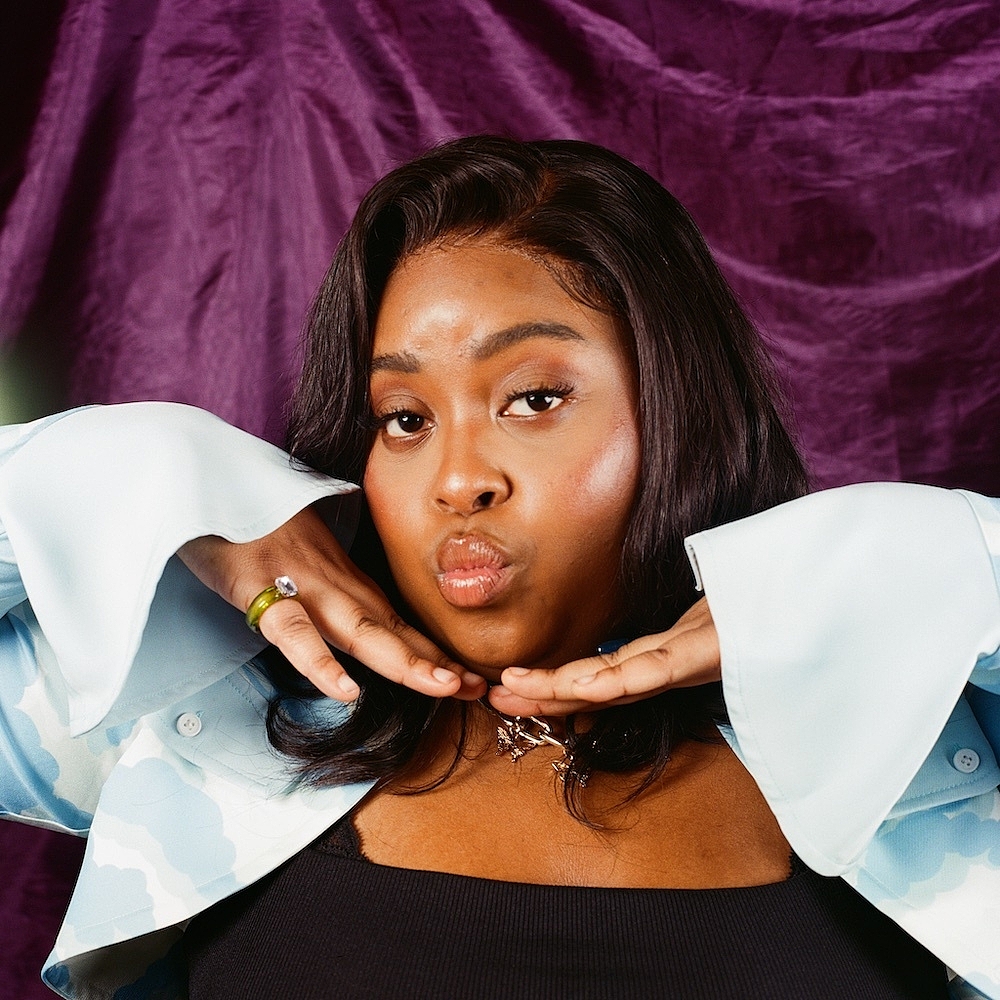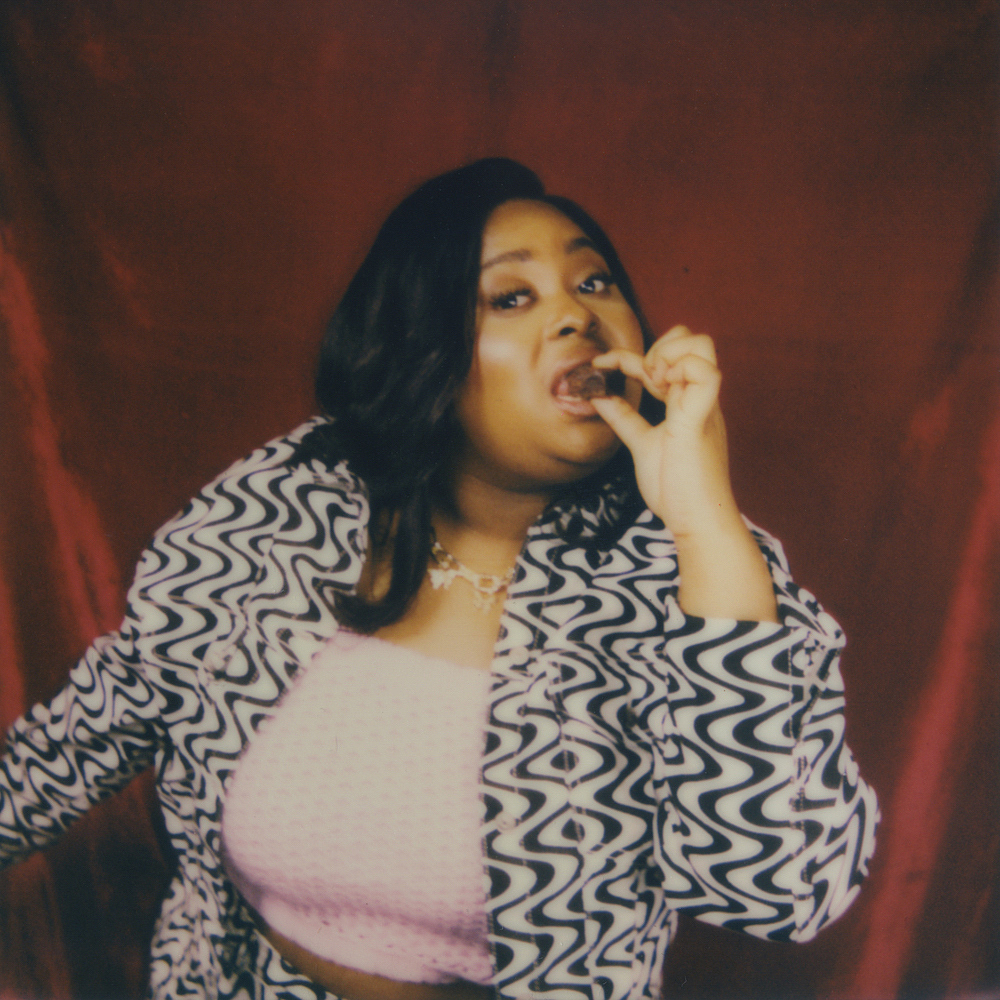 "It's nice to feel like, when someone says they love my music, there's also a bit of love for me there as well."
Even when she started penning her own music as a teen, it was from a genuinely genreless place; a couple of years later, she laughs, she began listening to soul music for the first time, and realised that's what she'd been writing all along. It's a story that strangely suits her: more than a singer indebted primarily to a style, Chrissi - whether in her vulnerable, uncensored songwriting or hilarious, affable stage chat - is an artist where it all truly just stems from her at the centre.
"I started performing at Sofar Sounds shows and it was the perfect space to do what I love doing now, which is just talk at people and tell them about the most embarrassing shit as well as singing," she laughs. "It's like building friendships instead of people just coming to see a 20-minute set; I'm probably oversharing and it's probably very embarrassing but if they feel like they know me then they can go home and listen to my songs which can be so vulnerable and honest and it works both ways.
"There are a lot of songs [in the world] that aren't really sad songs - they're the template of every sad pop song ever but they don't really hurt to listen to or hurt to sing," she continues. "Maybe it's just my own therapeutic thing, but it's nice to feel like, when someone says they love my music, there's also a bit of love for me there as well."
Currently, Chrissi is prepping her second EP - a release that she describes as giving even more of herself than before. You imagine, if the love is already starting to trickle in her direction, her next moves will only open up the floodgates even further. "There are sad songs with humorous lines, and hype songs about shaking my arse that are actually really sad, about begging for affection, that are more me. My first single's called 'Lipo' and that's probably the most honest song I've ever written. It just feels good and complete and like something I'm gonna be proud of when I release it," she smiles.
"There was a time when I couldn't imagine looking the way I do and having a record label. I would talk to my nan and we'd watch all these movies about music industry horror stories, about what is 'acceptable' to look like, and so with all of it, I feel like it makes sense if I come as I am - in the music, in how I look, in my dialogue on stage. It's not a script and there's no facade there. It's just 100% me."