Listen
Tracks: Arcade Fire, MUNA, Nova Twins & more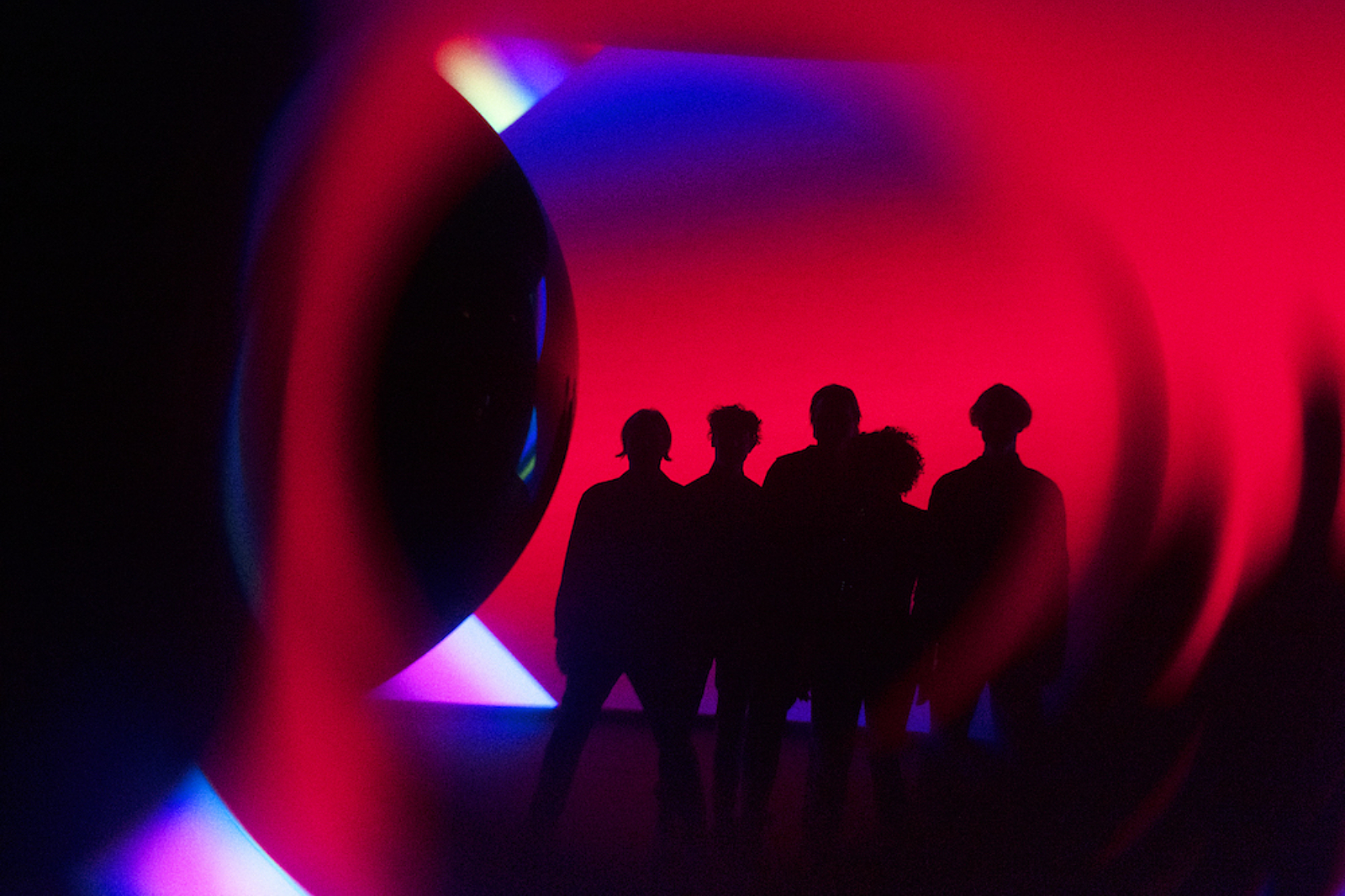 Photo: Michael Marcelle
It's our weekly round-up of the biggest and best new songs this week.
It's Friday, the sun is shining, and while some of Team DIY might've been over in Austin, Texas celebrating the return of SXSW this week, the rest of us have been digging into all the brilliant new songs that have been offered up this week.
And what a week for new music it's been! Not only has there been the return of the mighty Arcade Fire, but we've also been given a taste of new albums coming from the likes of MUNA, Syd, Nova Twins and Omar Apollo. Plus, there's new 'uns from Sundara Karma, Moonchild Sanelly, AND KennyHoopla - what's not to love?
Read on to discover some of our favourites from this week's new music, or just subscribe to DIY's Essential New Tracks playlist on Spotify here.
Arcade Fire - The Lightning I, II
It's perhaps a strange observation, but when the title of Arcade Fire's newest offering - and first new music in five years - was revealed to be 'The Lightning I, II', it was easy to wonder if their latest could be a wink back to the days of the band's 2010 opus 'The Suburbs', or their storming 2004 debut 'Funeral'. And while, since the release of those career-defining records, they've tried on a variety of musical guises - all very well, made we add - there was a nugget of glee at the idea they could be returning to their grandiose indie-rock roots once again. What's even better is that 'The Lightning I, II' lives up to that promise and more: together, the track's two halves are a glorious rally call for togetherness, and a tonic for the soul. What a triumphant return. (Sarah Jamieson)
MUNA - Anything But Me
In MUNA's new video for 'Anything But Me', the trio are tied up. Whether that's to a relationship, an outdated idea of themselves, or anything else holding them back. The resultant video and song is a story of breaking out of these shackles and, as the band say, "trusting yourself and your instincts enough to walk away from someone while you still have love for each other and before it gets too bad." The song is a suitably euphoric recreation of these feelings – of finally being free. (Will Richards)

Syd - Could You Break A Heart
Finally confirming her eagerly-awaited second album 'Broken Hearts Club', Syd celebrated the news with sleek new track 'Could You Break A Heart'. A dreamy R&B gem about questioning a new lover on whether their relationship will end in heartbreak, Syd's delicate, soaring vocals are magnetic as she explores her vulnerability. "I want people to find it beautiful," she says of the forthcoming record. "It's super vulnerable, sentimental, and it's soft." If 'CYBAH' is any indication, it's also gonna sound great too. (Elly Watson)
Nova Twins – Cleopatra
Nova Twins' new single, the latest preview of upcoming album 'Supernova', is about celebrating yourself, your past and your culture. And while it may have been written in response to the Black Lives Matter protests, its meaning stretches beyond that and becomes universal. "Wouldn't wanna be anyone but me – I'm the fucking queen," they sing on the crunchy, arena-ready rock banger, and it's a welcome reminder to give yourself the praise you deserve. (Will Richards)

Sundara Karma - All These Dreams
While the first track to be taken from Sundara Karma's forthcoming EP dabbled in nostalgic guitar sounds and more classic vocal melodies, it's the second track to be taken from 'Oblivion!' that sounds more like a curveball. 'All These Dreams' is a blistering synthy offering, heaving with squelchy PC Music-esque beats and an ethereal earwormy chorus. A more distilled continuation of their previous 'Kill Me' EP, it's another intriguing piece of their musical puzzle. (Sarah Jamieson)
Omar Apollo - Killing Me
Known for transcending genres and crafting intriguing musical gems, Omar Apollo's latest 'Killing Me' is further proof of his magnetism. The latest preview of his highly-anticipate debut album 'Ivory', 'Killing Me' blends elements of pop, funk and R&B, conjuring up an intoxicating sexy jam. Including a verse in Spanish as a nod to his Mexican heritage, if you're not excited for Omar's sure-to-be dazzling debut, it's time to get hyped. (Elly Watson)