Live Review
Stormzy, First Direct Arena, Leeds
16th March 2022
The crowd not only sing along with every word but the beat too.
"Alright Leeds, we're going to have a legendary night" promises Stormzy and he's not lying as he brings pyro, flames and good times to Yorkshire on his 'Heavy Is The Head' tour.
Arriving from high up, the rapper floats down to the stage during opener 'Big Michael' where he demands energy from the crowd who are thirsty for hits - this tour is two years late, after all. Both requests are delivered.
The slick production only enhances the spectacle where he pays homage to early releases, 'Know Me From' and 'Shut Up' but this time he's not in a park with his mates, he's on a huge stage in front of a crowd who not only sing along with every word but the beat too.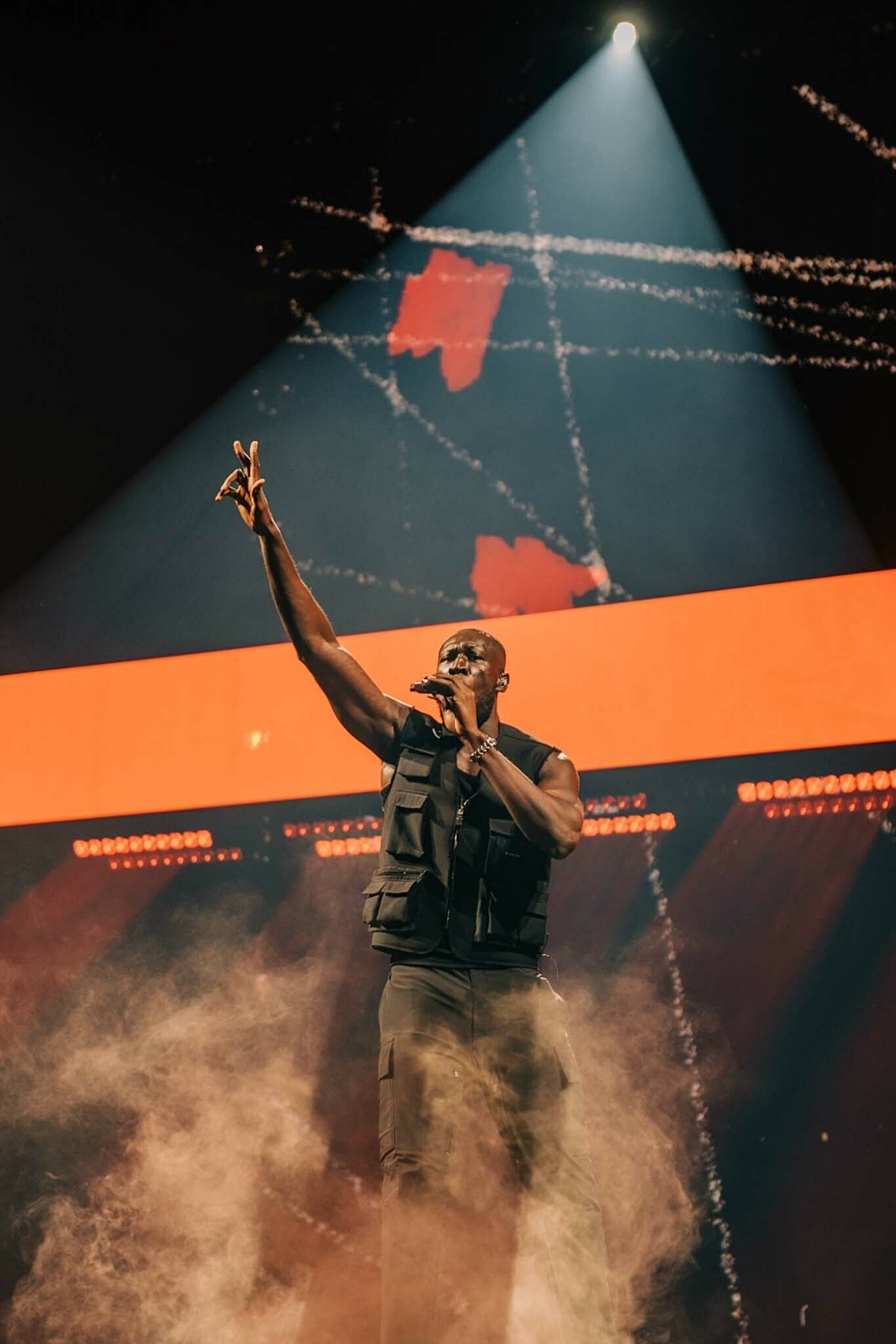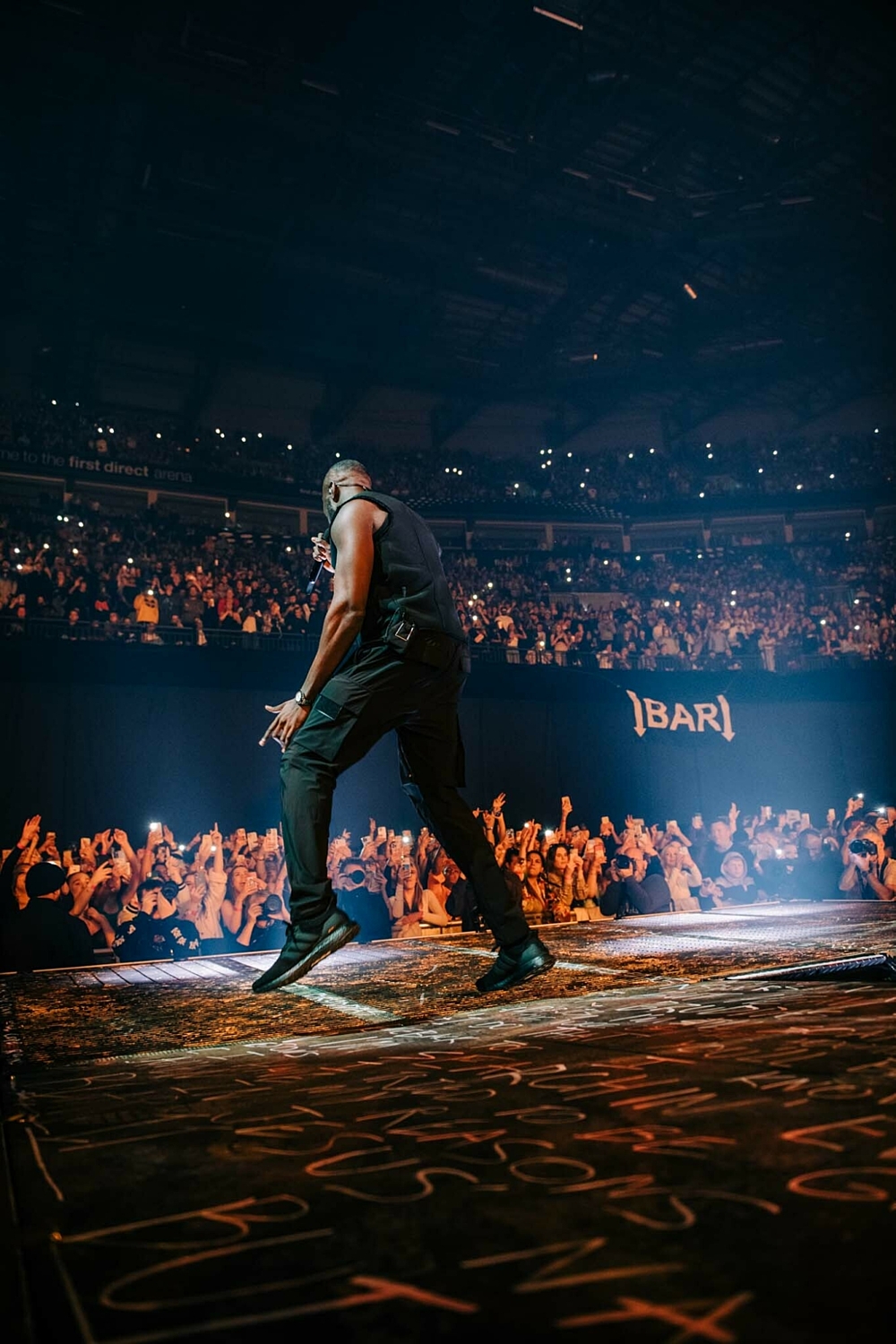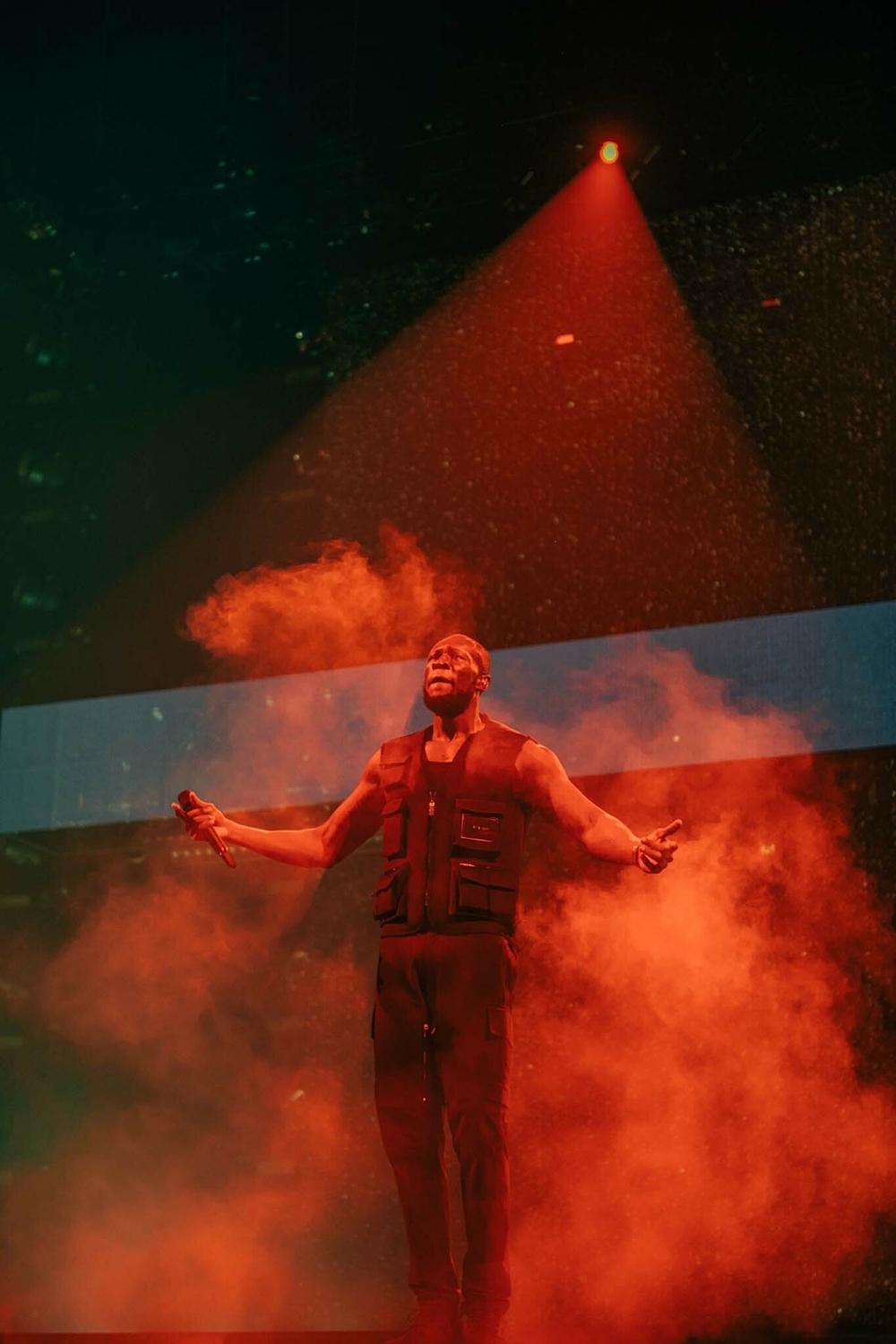 While he bounces around the stage with what seems like an unlimited amount of energy during the likes of 'Audacity', 'Cold' and 'First Things First', the pace slows mid-set when he's joined by backing singers. 'Do Better', 'Crown' and 'Rainfall' showed how versatile Stormzy can be, not only as an artist, a performer too and it's lapped up by the excitable audience.
After a short interlude to advertise his third album, the rapper returns, shirtless, for a home run of hits. 'Wiley Flow' sees him take to the sky in a crown, the arena goes wild for 'Big For Your Boots' and you can't help but smile with closing number, 'Vossi Bop' where the crowd don't need an ounce of encouragement to shout "Fuck Boris!".
For years the US has been producing heavy-hitting rap superstars, now we have our own. Stormzy is leading the pack, inspiring others to follow in his footsteps while he goes on to conquer the world - with a huge smile on his face.