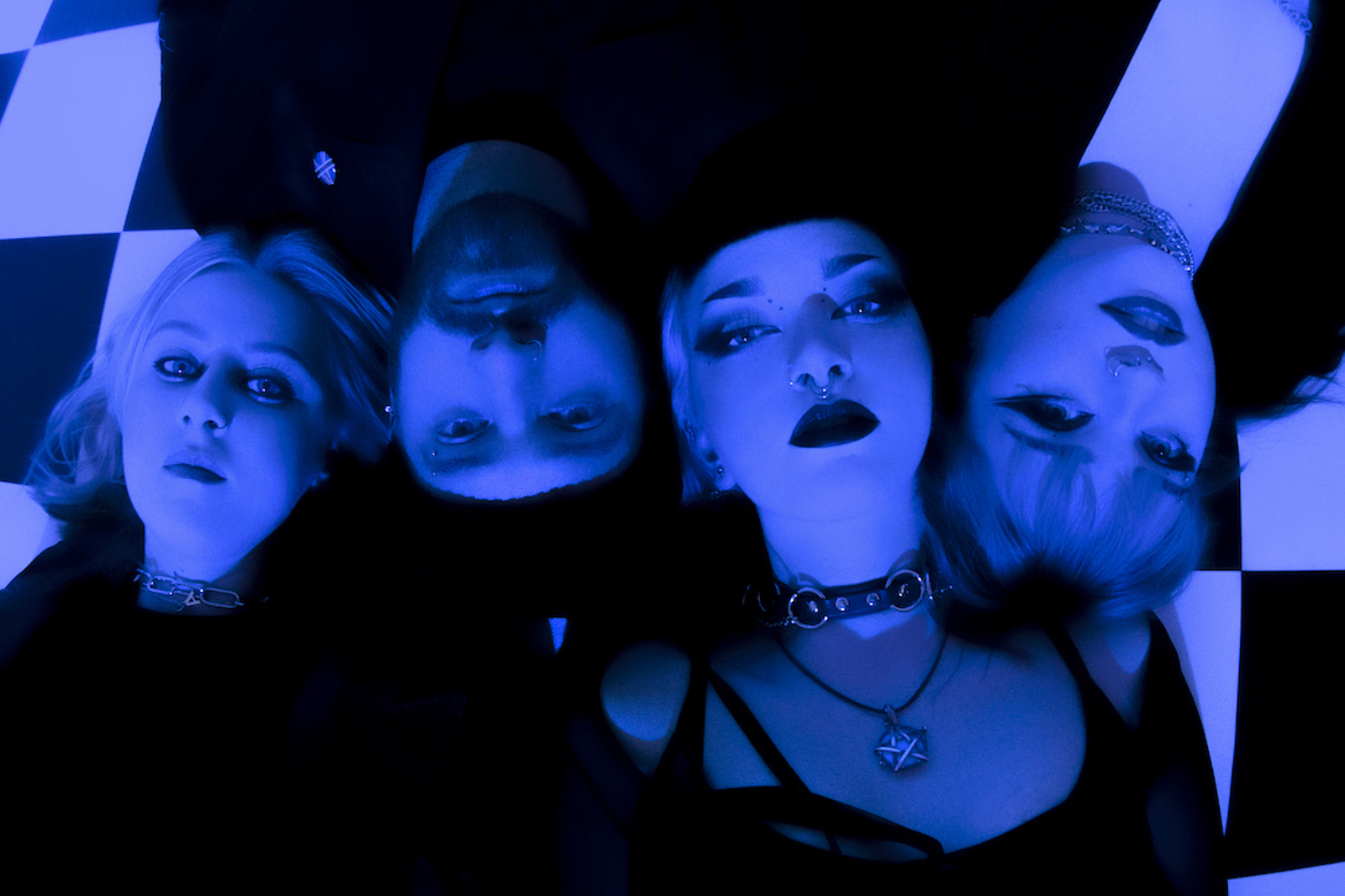 Photo: Lusha Alic
Get To Know… Crawlers
With a viral hit already under their belts, we meet the fast-rising Liverpool alt-rock quartet.
Hello and welcome to DIY's introducing feature, Get To Know… getting you a little bit closer to the buzziest new acts that have been catching our eye as of late, and working out what makes them tick.
Recently we've met London grungers Fräulein, alt-pop rising star Viji, London quartet Malady, Rosie Alena, and now we're introducing you to fast-rising alt-rockers Crawlers.

Already scoring a viral hit with 'Come Over (Again)', their debut release on Polydor Records, the Liverpool quartet are now sharing new track 'I Can't Drive'.
Speaking about the track, the band say it's about "the romanticism of mental illness and heartbreak and how the media portrays it compared to the raw reality".
Singer Holly Minto elaborates, "This situation is about how me and my sibling went through break ups of toxic relationships. My mum secured that we didn't need anyone else by filing for divorce from my dad and we all went through it together."
We sent them over some qs to find out a lil' bit more about them!
Describe your music to us in the form of a Tinder bio.
Genderless, genreless, probably making someone cry off their eyeliner.
What's your earliest musical memory?
Holly: Mine would be writing my own song when I was 6 called 'You Put The Devil Inside Of Me', and forcing my whole family to watch. Not much has changed I see.
Who were some artists that inspired you when you were just starting out (and why)?
Our first influencers were artists like The Strokes, Queens of the Stone Age and Royal Blood but they have very much changed now, to extremities of one side being artists like Tool, Rage Against the Machine and Bring Me The Horizon, and the other being artists like Bright Eyes and Phoebe Bridgers.
You're from Liverpool! What do you think of the music scene there at the moment?
Liverpool right now is REALLY popping off, you have a new rockier edge coming through its old indie roots and it is wonderful. Artists like Stone and Courting coming out are amazing.
Are there any other artists breaking through at the same time that you take inspiration from?
When we were just starting out we were inspired by artists like The Mysterines, Goat Girl and She Drew The Gun. Now, we're more loving the new current sounds of artists breaking through like Baby Queen and Holly Humberstone, we love their honesty.
Who would be your dream collaborator?
I think Liv would cry even if they were in the same room as Dave Grohl…
Musically or otherwise, what are you most looking forward to this year?
We have some MEGA festivals coming up such as Reading and Leeds which I have always wanted to go to but I can't afford it so it's going to be crazy playing the festival this year…
If people could take away one thing from your music, what would it be?
Probably to finally feel like they have a safe space in an alternative music scene, something we never really got and strive for now.

Get your copy of the latest issue