Watch
Foals drop new track 'Looking High'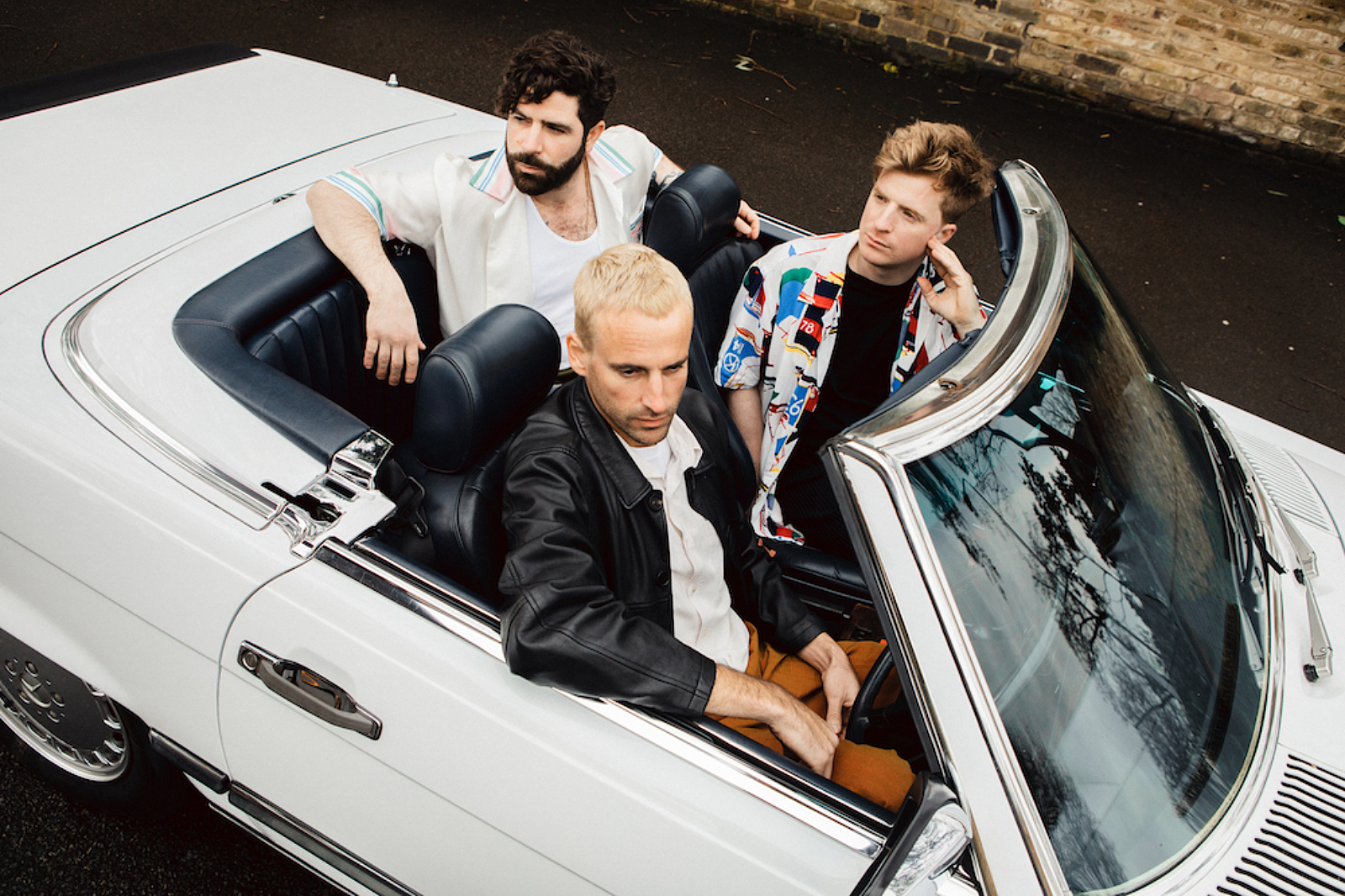 Photo: Alex Knowles
Their new album, 'Life Is Yours', is out this June.
With their new album 'Life Is Yours' due for release on 17th June, Foals are sharing their latest track 'Looking High'.
"This is looking back to a more hedonistic time in my life, and a more innocent time in society in general, pre-pandemic and before the existential threat of climate change," Yannis Philippakis says. "It takes place in an alley in Oxford with two clubs - The Cellar and The Wheatsheaf - that all the city's nightlife gravitated towards. It was before clubs started to close down and our cities started to change into more corporate, arid places. There's an element of being haunted by nightlife that's no longer there."
Speaking to us about their upcoming record for our February issue, Yannis said, "When I was daydreaming when we were writing, I was imagining people coming together at a club or at a festival, and I wanted to engineer the music so that it was for full physical potential - to be played live and for it to be raucous. There's a riotous element to this record I think, and an ecstasy to it.
"I think the level of party in some of these songs has never been seen before from us. I think it's gonna be the Foals record you can put on and it will just decimate the party you're at, in a good way."

Read the full interview here, and check out 'Looking High' below.
'Life Is Yours' Tracklisting:
1. 'Life Is Yours'
2. 'Wake Me Up'
3. '2am'
4. '2001'
5. '(summer sky)'
6. 'Flutter'
7. 'Looking High'
8. 'Under The Radar'
9. 'Crest of the Wave'
10. 'The Sound'
11. 'Wild Green'
See Foals live at the following dates:
APRIL
20 – Edinburgh, Usher Hall (SOLD OUT)
21 – Edinburgh, Usher Hall (SOLD OUT)
23 – Birmingham, Arena
25 – Hull, Bonus Arena
26 – Newcastle, O2 City Hall
27 – Brighton, Centre
29 – London, Olympia (SOLD OUT)
30 – London, Olympia (SOLD OUT)
MAY
01 – London, Olympia (SOLD OUT)
02 – London, Olympia (SOLD OUT)
05 – Blackpool, Empress Ballroom (SOLD OUT)
06 – Blackpool, Empress Ballroom (SOLD OUT)
09 – London, O2 Academy Brixton (SOLD OUT)
JUNE
27 – Dublin, Fairview Park
29 – Manchester, Castlefield Bowl, Sounds of the City (SOLD OUT)
JULY
08 – Leeds, Millennium Square, Sounds of the City
09 – Glasgow, TRSNMT
23 – Latitude (HEADLINERS)