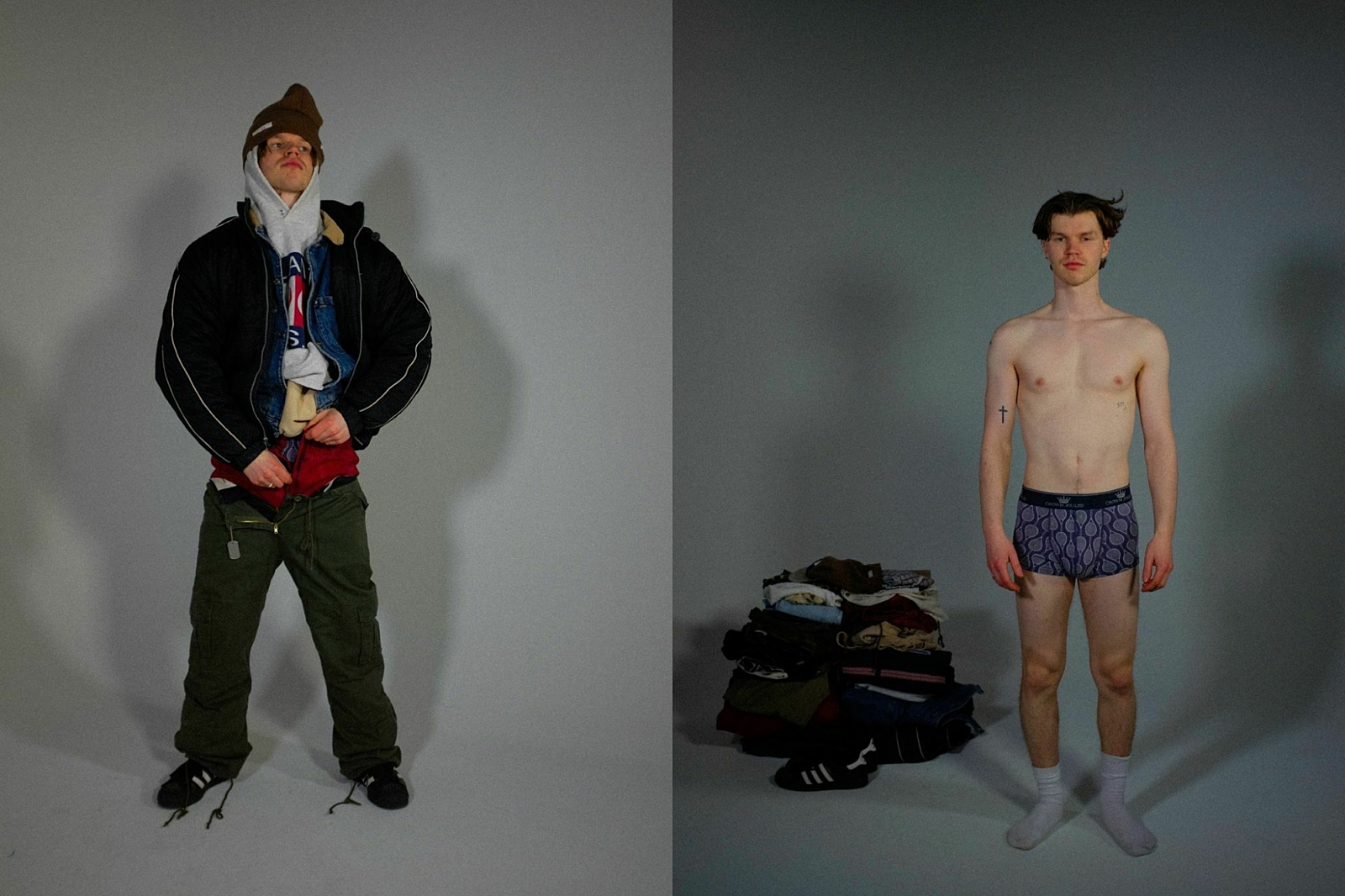 Photo: Goose
Meet Christian Alexander: Brockhampton's favourite new artist
Armed with his debut album proper 'I Don't Like You', Christian Alexander is ready to take his lo-fi charm worldwide.
There are a few accolades that can signify that an artist's on the right path. Having Brockhampton's de-facto leader Kevin Abstract openly claim that you're his "favourite artist in the world," however, has got to be one of the coolest. "There was definitely a lot of jumping around the room when I found out that they liked my stuff," Christian Alexander grins today of the game-changing moment.
Not quite the Stateside star you might've expected, instead Christian hails from somewhere a little less versed in producing future superstars: Lancashire. But though a literal and metaphorical ocean might separate them, the two artists soon struck up a bond. And while it may have been Brockhampton's spotlight that pushed him more into the mainstream (Christian would go on to feature on the collective's last album 'ROADRUNNER: NEW LIGHT, NEW MACHINE' before being handpicked to support the group on their fated European tour), his knack for detailing poignant feelings in lo-fi leaning bedroom-pop gems was bound to eventually do the same.
"I was just really interested in the idea of how, if a certain melody is done, it can be like crack to the ear."
With two mixtapes, 'Summer '17' and 'Summer '19', already under his belt and having captured the hearts of Kevin and beyond, Christian is now getting ready to share his debut album proper, 'I Don't Like You'. Starting work on the record back in the summer of 2020, he explains that he was in a creative lull before a nap soundtracked by Nirvana's 'Bleach' shook him out of it. "I woke up feeling really inspired and went back to my guitar and focused on the melodies," he recalls. "It all happened really quickly after that."
Likening the record's creation to a bit of a "bloody annoying puzzle," 'I Don't Like You' saw Christian flying back and forth between studio sessions in America with the Brockhampton boys and his UK home. "When they reached out to me I didn't really want to work with anyone, I had such a closed mind, but my main exception was someone from Brockhampton," he smiles. "It was amazing that it happened."
Giving "absolutely everything" to the album's creation, Christian highlights this new collaboration - alongside going back to basics and concentrating on songwriting and structure - as what makes 'I Don't Like You' stand out from his previous releases. "I was just really interested in the idea of how, if a certain melody is done, it can be like crack to the ear, basically; just how people can keep going back to a track and why they can't get enough of it," he explains. "I don't know if that's gonna happen to any of the songs on this album, but if people enjoy listening to it, then I'm happy!"