Role Play: Role Model
On debut album 'Rx', rising pop megastar Role Model is turning traditional love songs on their head and playing around with preconceptions.
Role Model has always been drawn to juxtaposition. From hiding themes of anxiety in songs rife with sunshine-soaked melodies, to the emo-esque cover art of his upcoming pop-heavy debut full-length 'Rx', challenging what people expect from him has always been something he tries to do. It seems only right, then, that for our time with him, DIY continues that streak, bringing the rising pop megastar to a place you would never expect to find him: a Wetherspoons pub garden.
£4 double Jameson and Coke in hand, it's admittedly a somewhat different vibe for Role Model - aka Tucker Pillsbury - who has spent the last week rubbing shoulders with celebs at Paris Fashion Week. "I shouldn't be at those events whatsoever," he laughs. "I'm sure everyone is like, 'Who the fuck is this kid?!'"
Though still prone to a fanboy moment - "Joe Jonas came up to me and I went back to the hotel and was jumping up the fucking walls!" - it's part of the new VIP lifestyle he'll have to start getting used to as his star continues to ascend. With three EPs under his belt (2017 debut 'Arizona In The Summer', 2019's 'Oh, How Perfect' and 2020's 'Our Little Angel') and a viral hit in the form of 2020 pop bop 'blind', Tucker has already amassed a legion of devoted fans. Now, his long-awaited debut full-length is set to arrive this month to fully silence any fashionista doubters.
Written over the last two years, 'Rx' is centred around Tucker's current relationship. Despite starting off as a collection of love songs, he soon found himself getting bored by the tracks and decided to approach the record from a new angle. "I wanted to change the perspective of it," he notes. "I would say the majority of it is love songs, but I think - like I do in real life - I get sidetracked by things throughout the album."
And what did his girlfriend think about that sudden change of tune? "She hasn't heard any of it!" he laughs. "I don't show anyone anything until it's out. Maybe that's a bit evil…"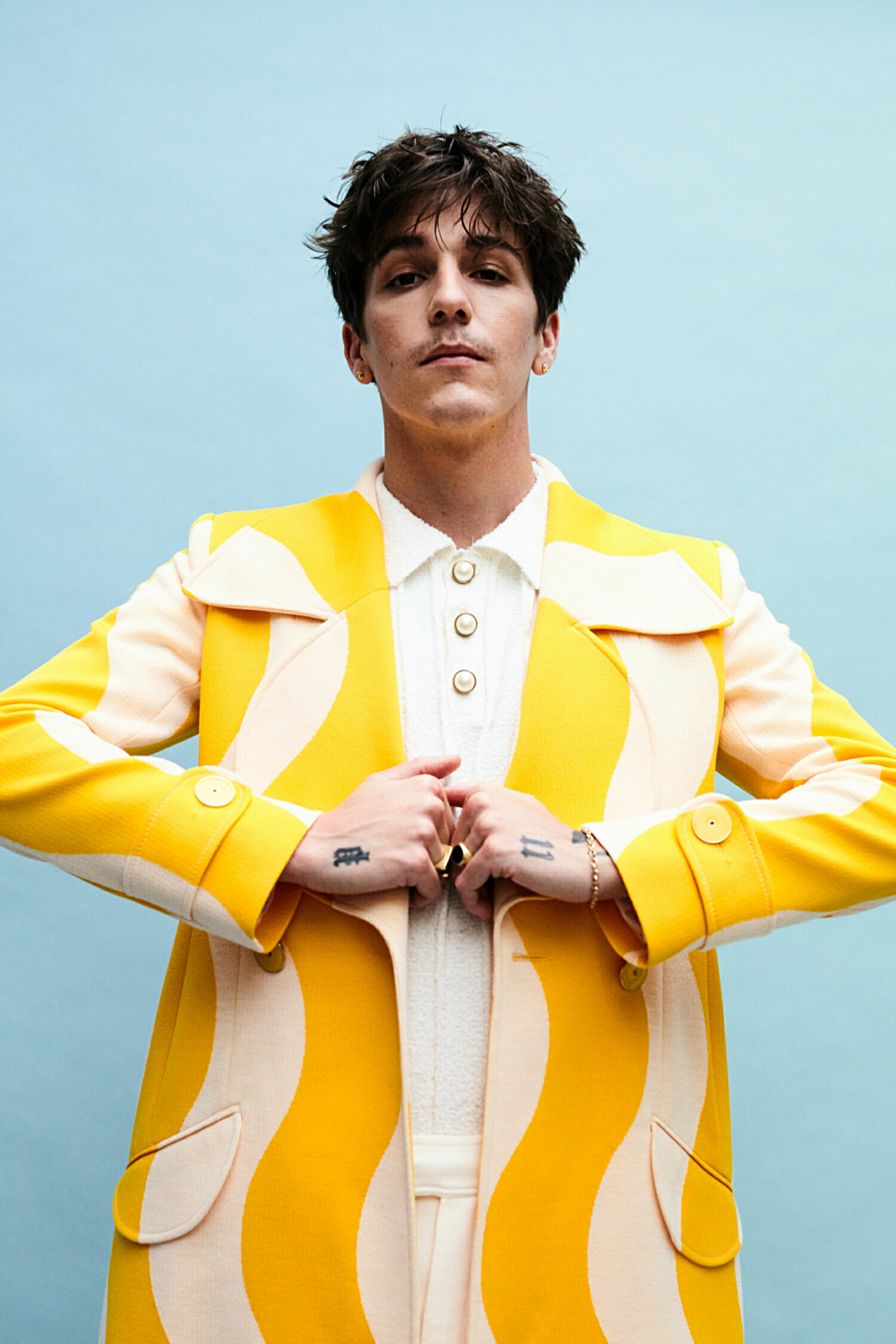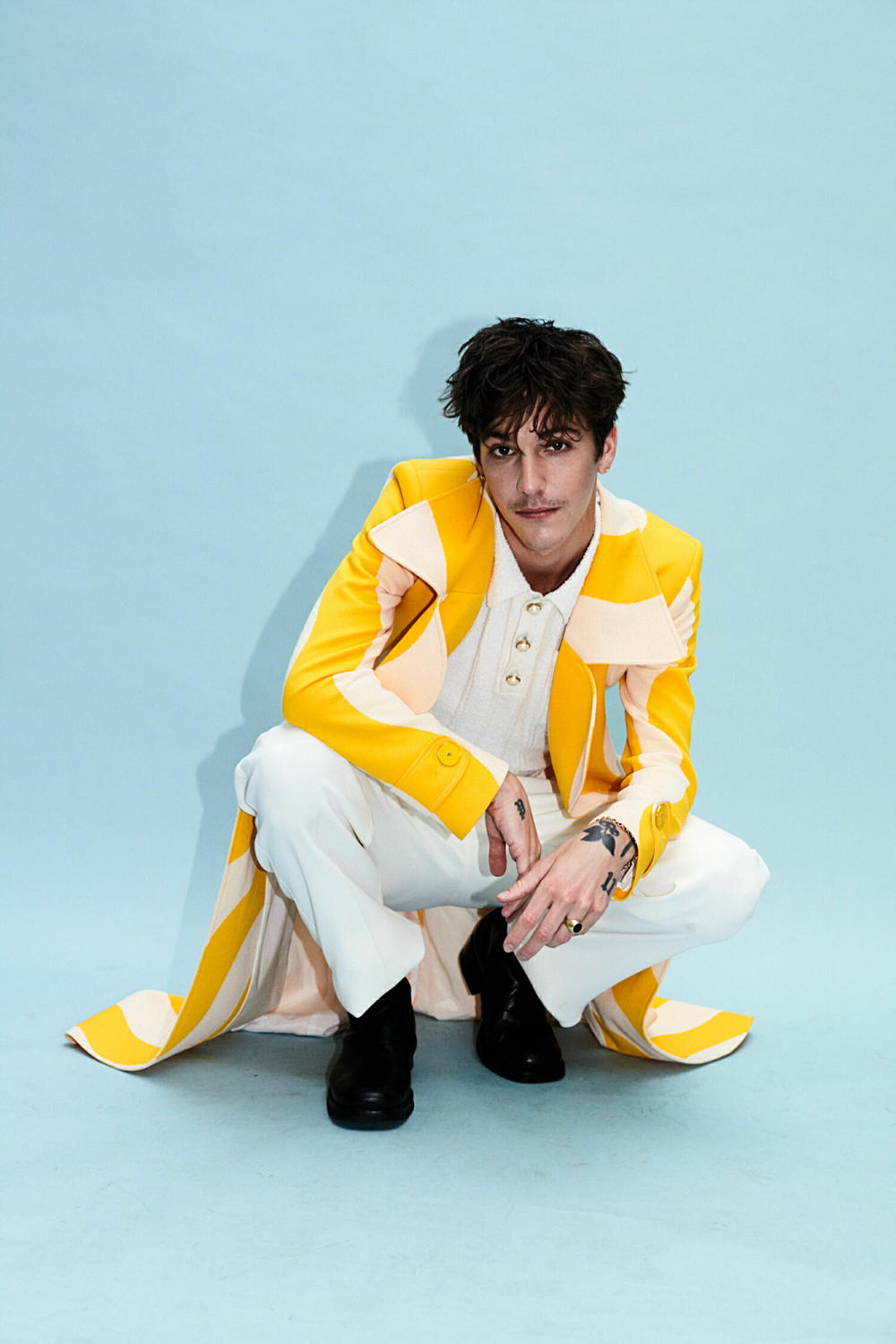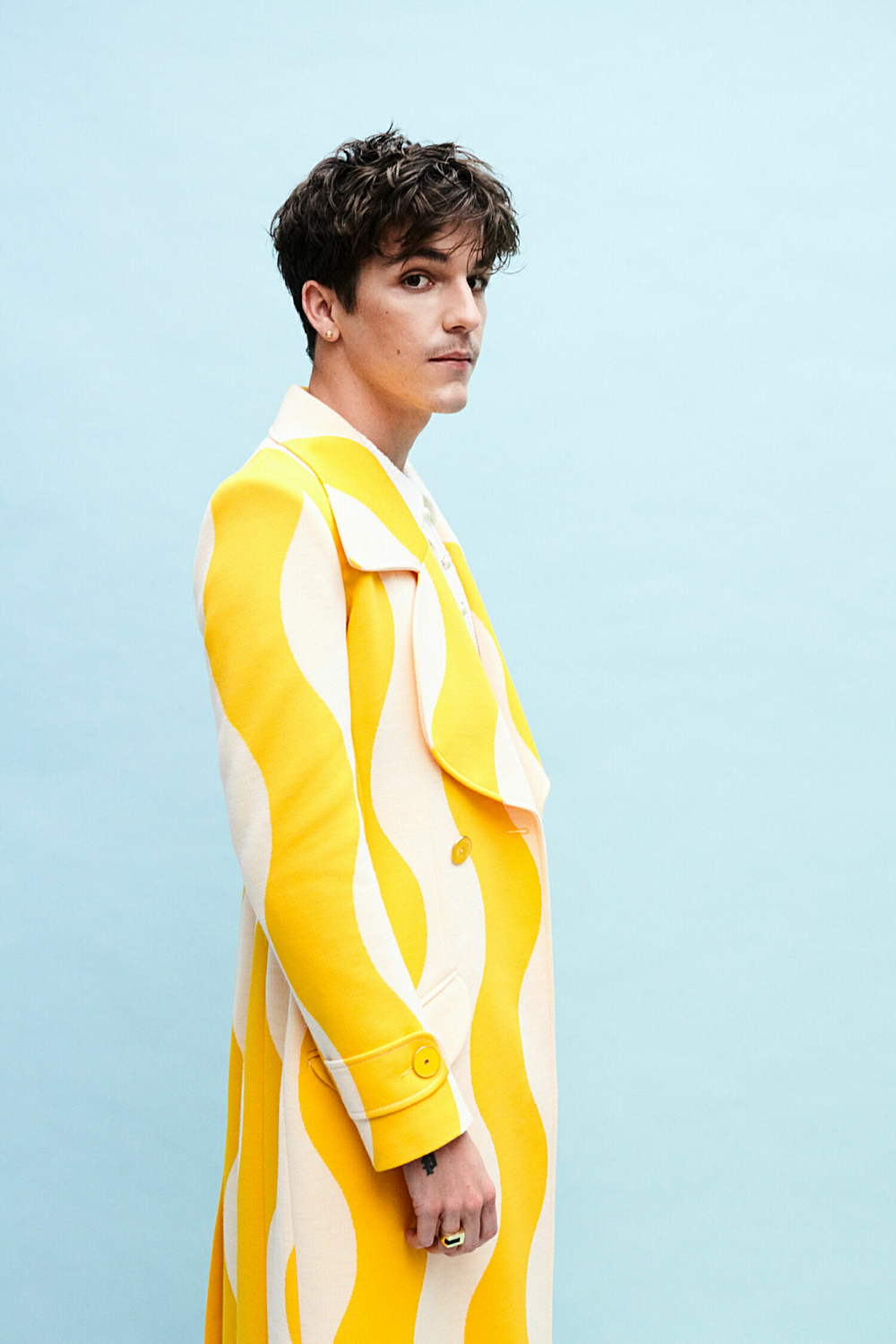 "The majority of [the album] is love songs, but I think - like in real life - I get sidetracked by things."
Wanting to find "cooler" and more creative perspectives to show his affection, 'Rx' sees Tucker turning away from the traditional and reinventing what a love song can be. Opener 'Die For My Bitch' finds him listing everything he would do for his girlfriend (including falling out of a plane), while 'neverletyougo' sees him "talking my shit" about his partner and showing her off, with instantly quotable lyrics including "respectfully, I think about you sexually".
Perhaps the most startling dedication comes in the form of 'Masturbation Song', which had the Instagram comment section under his track list reveal going wild. "I love click-baity lyrics and song titles," he smiles. "Drake does it fucking amazingly and pulls you in immediately and doesn't waste a line. I look up to people like that, and it happens a lot in rap which really inspires me. So 'Masturbation Song' is where I was using masturbation as a way to show you how much I think about you and how much I love you, even when I'm touching myself. Using that to show how much you care about that person."
Hiding a deceptively meaningful story behind a striking title, Tucker does the same with 'Strip Club Music' - a song that isn't exactly the sexy dance number you might guess from its name. Instead, he uses the track to explore the power dynamic between strippers and their customers. "I've never even been to a strip club," he notes, "but I wanted to write a song about the beauty of the dynamic of them; of these women literally above men, just taking their money and spinning in this beautiful visual."
Tucker's ability to mask poignant moments beneath pop beats has been a constant theme throughout his career so far, and he marks this as one of the ways that his music stands out. The album's first single, 'If Jesus Saves, She's My Type', stands as a prime example of this, hiding a sad song behind a dance number. "I actually lost like, 4000 followers after that song," he sighs. "There were some hardcore Christians commenting on the YouTube and my mom saw and called me freaking out. I was like, 'One: get off of there. Two: I'm not looking, you shouldn't be looking, it's fine.'"
How are they going to react to the lyric, "I saw Jesus kissing on the same sex / Dancing to some Aphex" in 'Life Is Funny', we wonder? "That's what I said!" Tucker laughs. "That's a bummer if it's going to hurt people's feelings, but it's not about God, it's not about Jesus, it's not about Satan. That song is about people not being what they say they are and what you think they are. If people can't understand that, that sucks, but it's good to clean the house of those people if they can't wrap their heads around the music."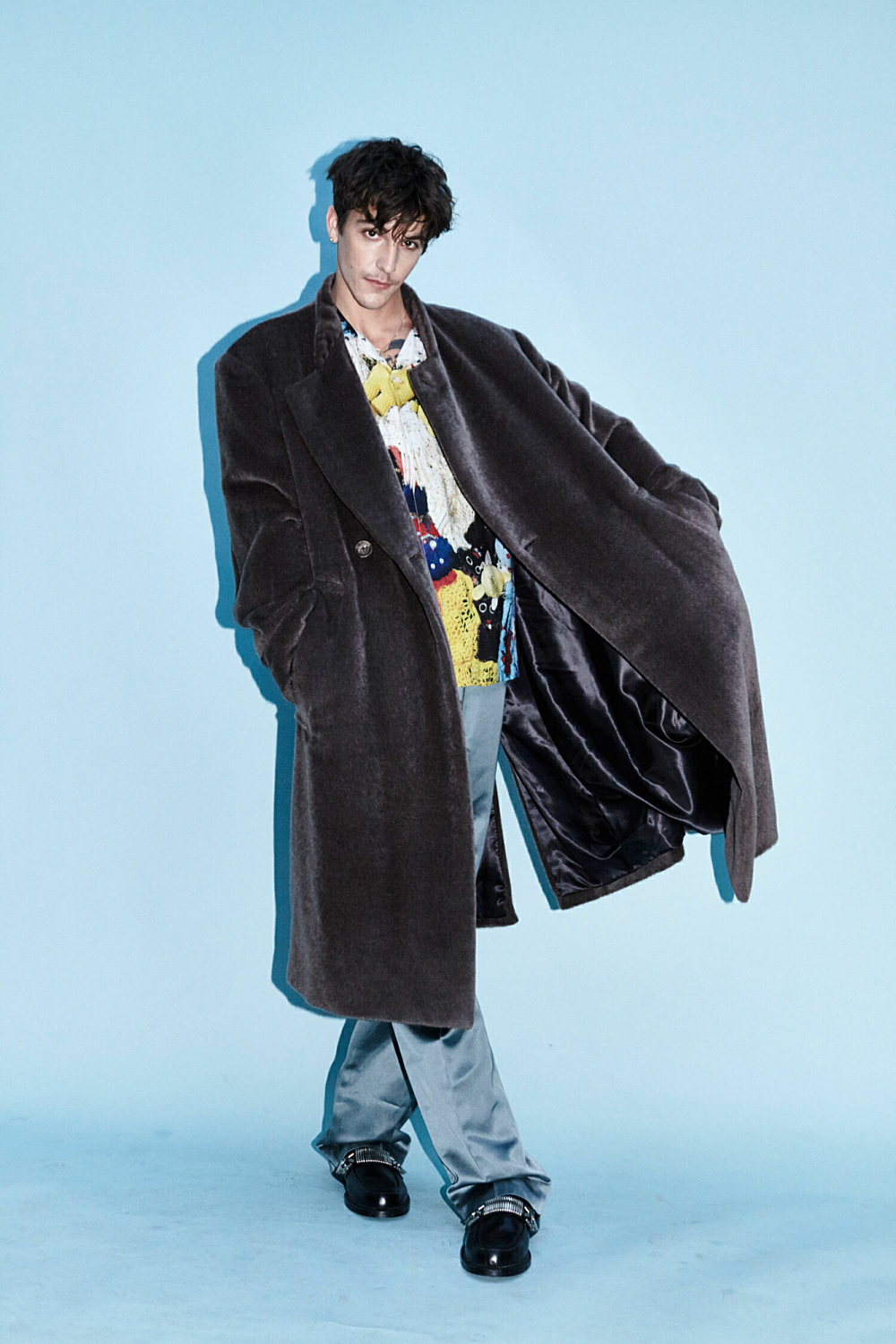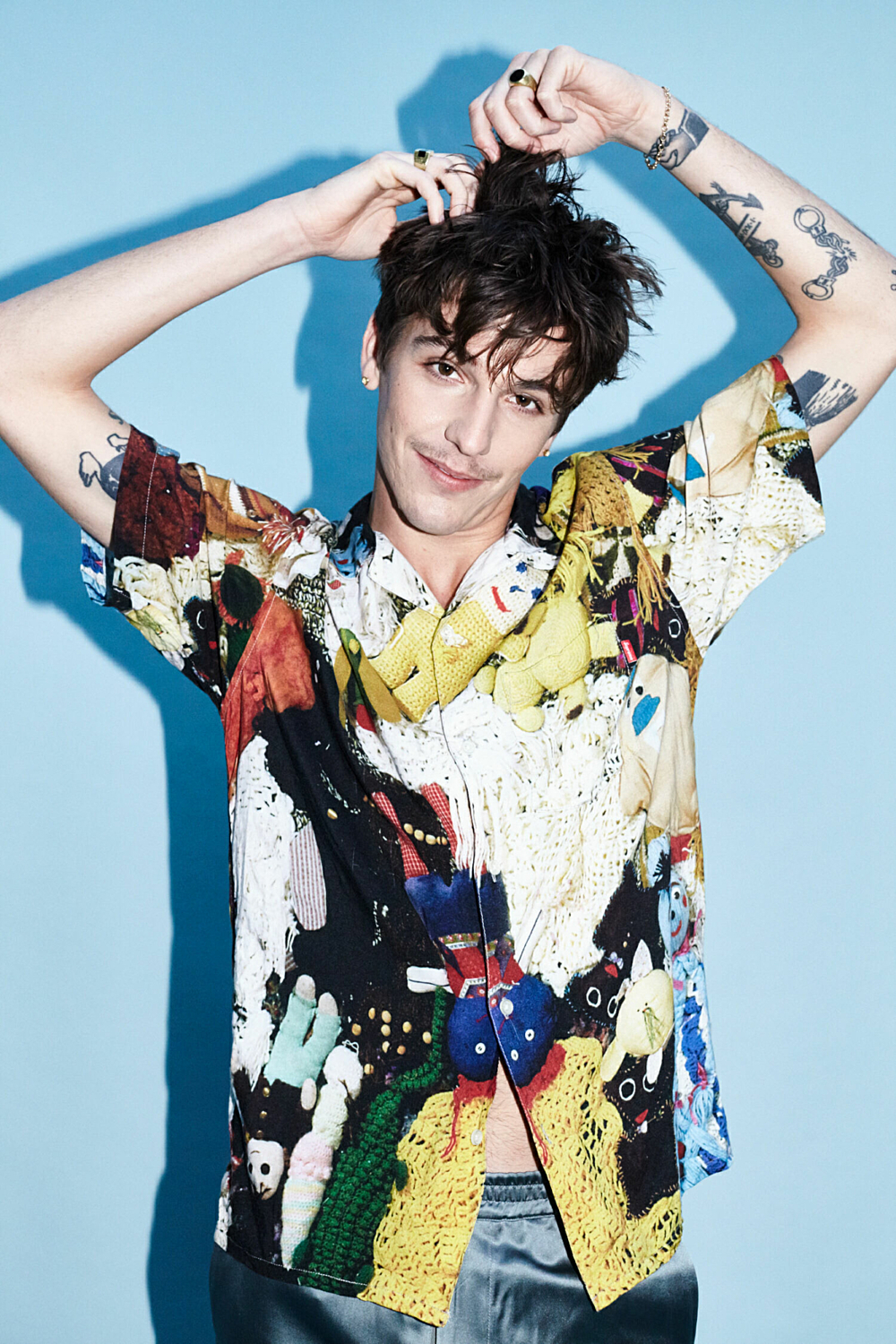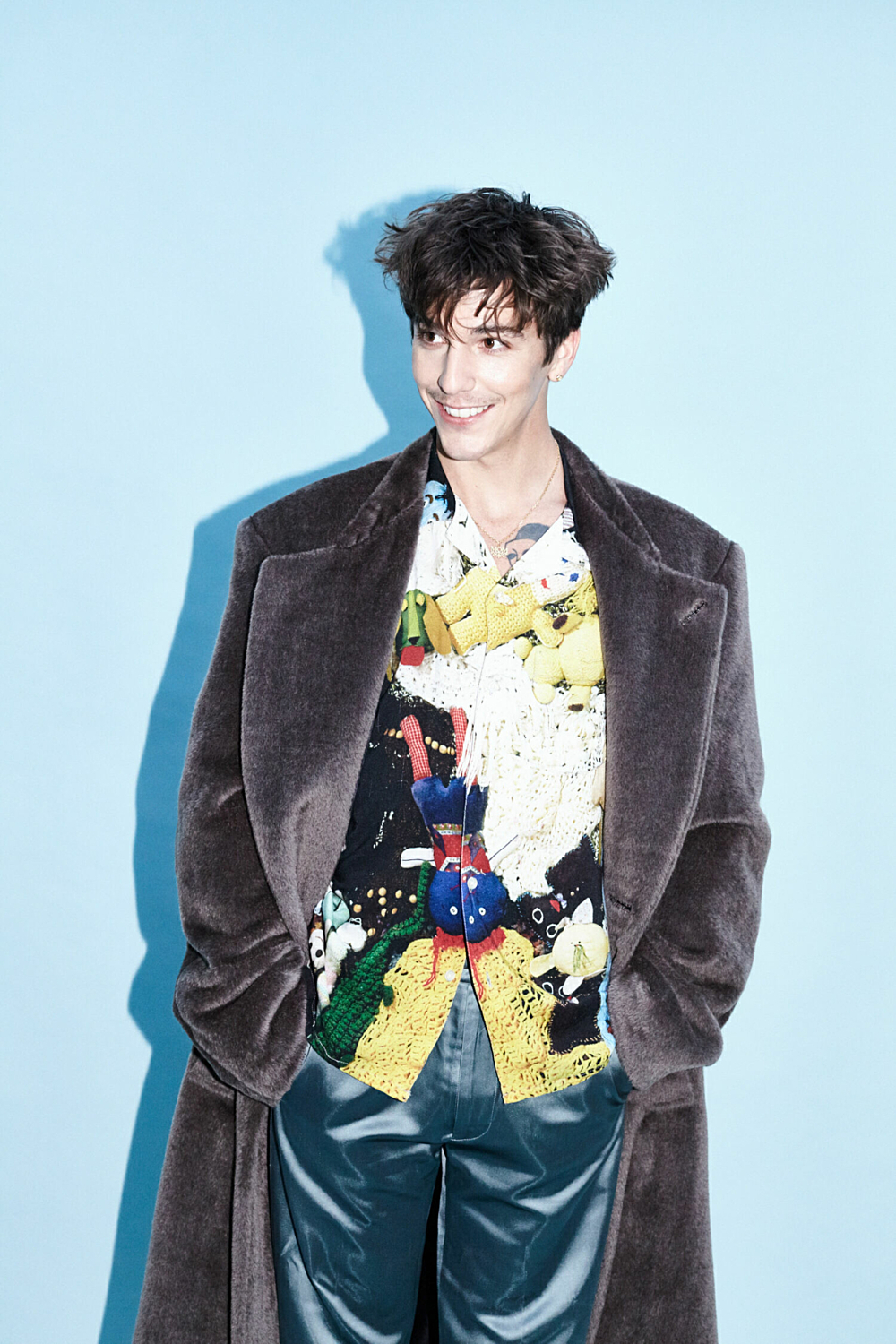 "I love click-baity lyrics and song titles."
Elsewhere on the record, Tucker moves away from his relationship and gets more self-reflective, closing the album with 'Can You Say The Same' and its title track, which finds him exploring "a bunch of shit that drives me crazy and drags me down and induces depression". "It's very much about myself, which is kind of the music I started making and I think, hopefully, people will appreciate that," he smiles. "A lot of the songs are cool and catchy, and it's fun to try and find things out about my relationship - I get how the internet works - but I think people will appreciate me talking about these things again."
Never one to shy away from his emotions, Role Model has positioned himself among the new wave of male pop acts such as peers Lauv and Conan Gray who are unafraid to confront their feelings, with his hero, The 1975's Matty Healy, acting as his main source of inspiration. "I don't know why everything is so sad right now," he muses, "but I think it has a lot to do with phones and social media. And I sound like a fucking grandpa when I say that, but I know why these kids are so depressed and you can hear it in the songs they're putting on TikTok. It's like, you have social anxiety because you're talking to people on the phone all day and the second you have to go outside and talk to someone, it's going to be extremely overwhelming!
"I just think that more and more kids are depressed, so music is going to get depressing," he continues. "I just hope that people find a way to make it unique, because it all just feels very repetitive and safe and a bit dry right now. But it's great that they're using music as an outlet and as support, because you need it and it helps. I think everyone should go buy a guitar and mumble some shit over it!"
Above all, Tucker hopes that 'Rx' resonates with people, but also proves his abilities as more than just a famous name. Admitting that its impact will probably be a slowburner, he's hopeful that his self-professed "non-radio friendly" anti-pop lyrics masked in infectious beats will cement his status as an up-and-coming songwriter of clout. "Lyrically, this album is my favourite thing ever, and it's just a huge step up," he beams. "I'm petty and I want [it to get some] achievements. It'd be cool to get a little trophy!"

'Rx' is out now via Interscope / Polydor.
Styling: Lewis Munro Hair/MUA: Ciara DeRoiste