Watch
Editors return with 'Heart Attack'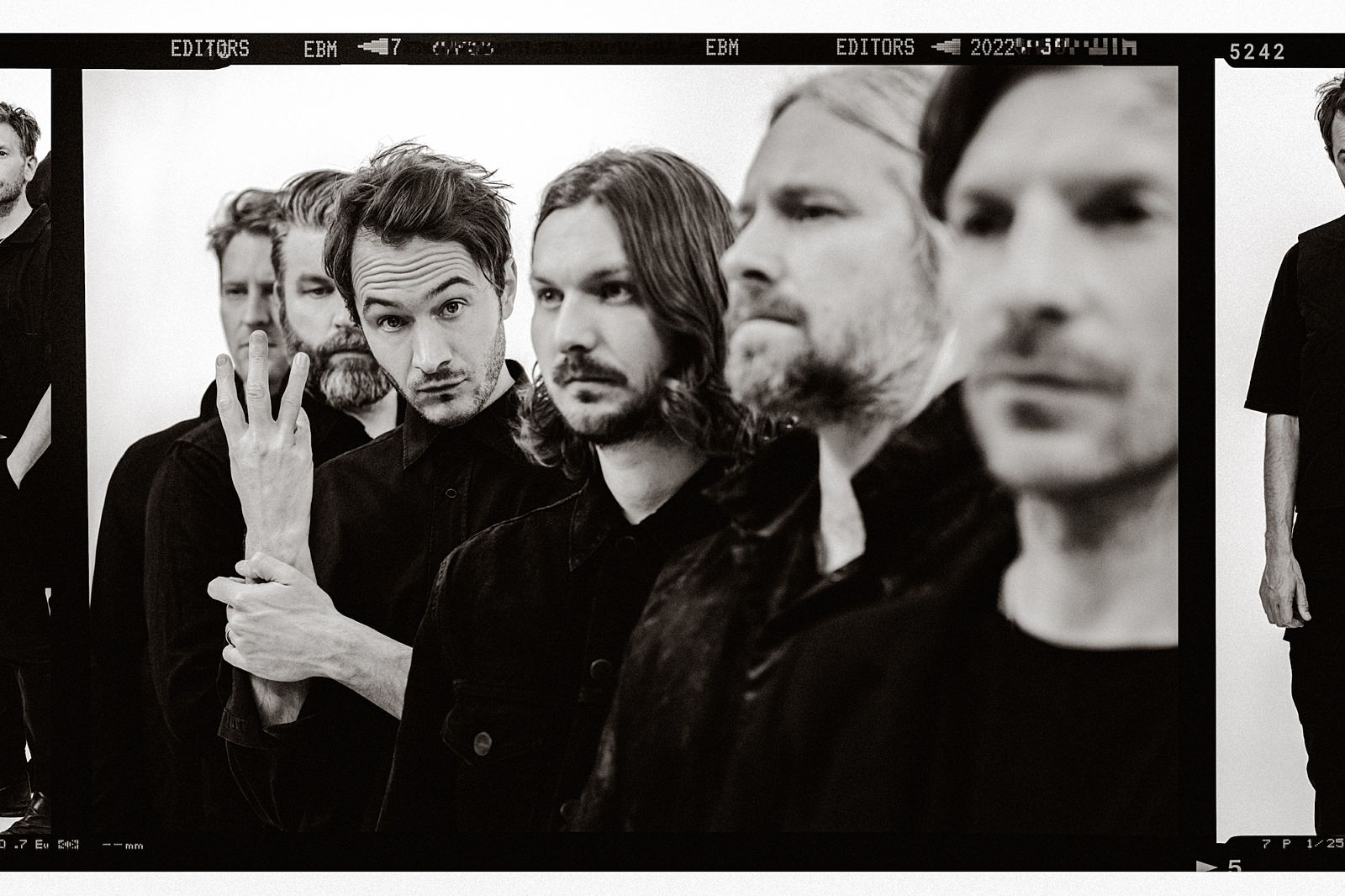 It's the group's first new music since 2019.
Returning with their first new music since 2019, Editors are back with 'Heart Attack', alongside the news that Ivor Novello winning composer and producer Benjamin John Power, aka Blanck Mass, has officially joined the band.
Speaking about the new track, Tom Smith says, "Heart Attack is a song of obsession, about losing yourself in someone, a love song, a morbid love song."
Accompanied by an A.I.-generated new vid created by director and visual artist Felix Geen, Felix says, "Typically when I'm making a music video I try to tune myself into the song and find the visual that resonates the loudest. More recently I've been working with AI generated art in my videos. It is a relatively new technology but its development is accelerating all the time. The full potential for it to completely revolutionise the visual creation process is yet to be seen. I currently think of working with the AI as a collaboration with a mad auteur who's taken too much LSD. It is certainly quite interesting to be taken on a psychedelic journey by a computer who's seen too much."
Check out 'Heart Attack' below.
See Editors live at the following dates:
MAY
27 Dauwpop, Holland
28 Stadtpark, Hamburg, Germany
JUNE
03 Vestrock, Holland
04 In It Together, Wales
05 Sonic Wave @ Forum, Birmingham, UK
17 O Son Do Camino, Spain
24 Mallorca Live, Spain
JULY
09 Mad Cool, Spain
14 Electric Castle, Romania
19 Balena Festival, Italy
30 Low Festival, Spain
AUGUST
05 Wide Skies and Butterflies, UK
14 Hear Hear Festival, Belgium
28 Victorious Festival, UK