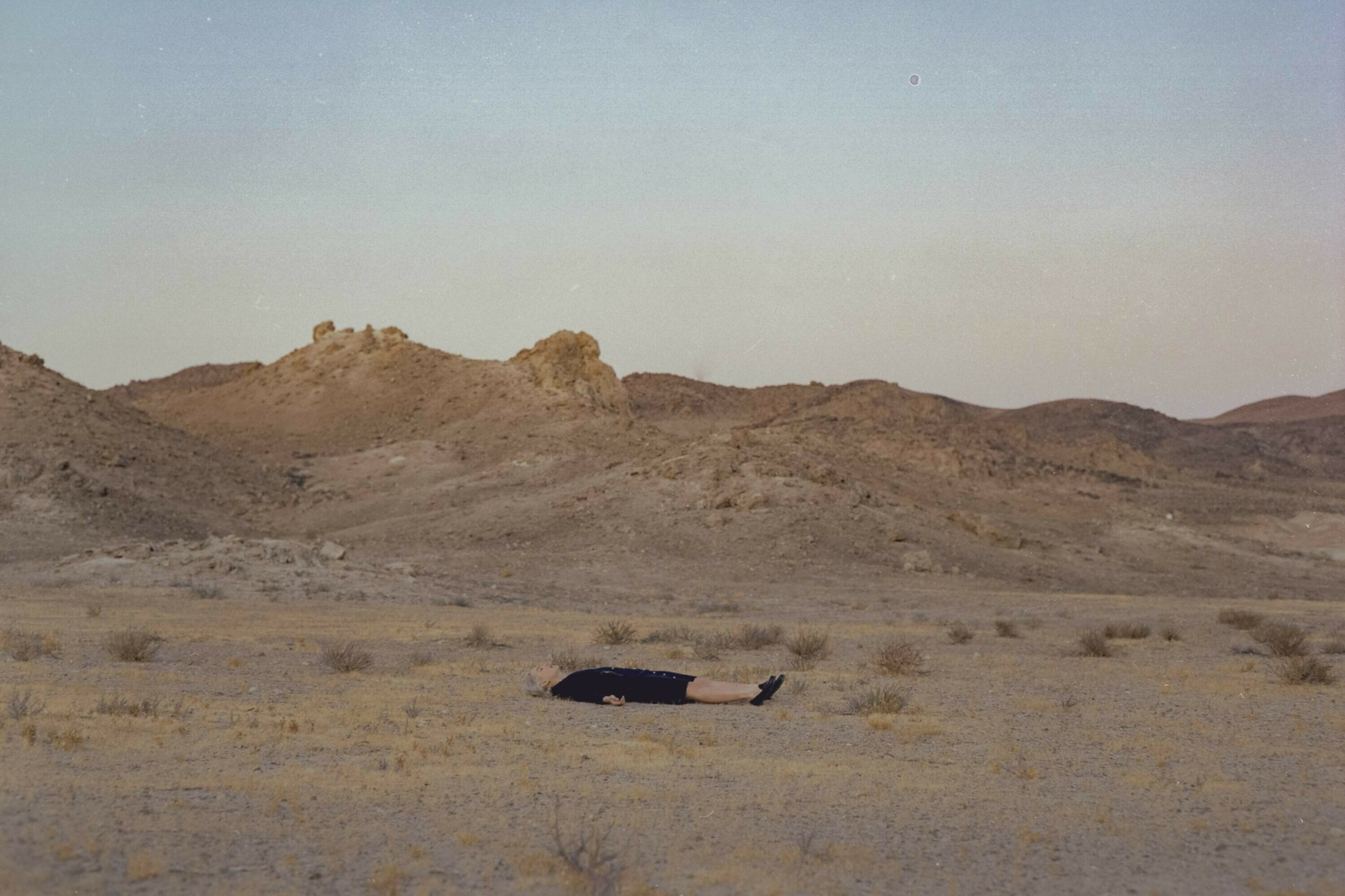 Photo: Olof Grind
Tracks: Phoebe Bridgers, Florence + The Machine, George Ezra and more
The biggest and best new tracks from the last two weeks.
An admission, readers: the two short weeks threw us a little, but Tracks returns today with a bumper pick of new music from the last fortnight. We were treated to some previously-unreleased Phoebe Bridgers, Florence shared a little more of her impending new album, George Ezra a smidgen further of his, plus 100 gecs let us in on another new track, and there was news of new records from The Smile and Viagra Boys.
To feast your eyes and ears on the best new music, browse our Essential New Tracks playlist below. Else - read on!
Phoebe Bridgers - Sidelines
Her first - and only - new material of 2022, Phoebe Bridgers' 'Sidelines' is springtime melancholy in musical form. Written for the upcoming TV series Conversations with Friends, adapted from the Sally Rooney novel of the same name, it's a chamber pop track with a haunting orchestral feel. On 'Sidelines' Phoebe discusses being fearless and watching the world from the sidelines, "'till you came into my life / Gave me something to lose" – it fees like classic Phoebe while hinting at a slight evolution in her sound at the same time. (Adam England)
Florence + The Machine - Free
Florence + The Machine's new song sees her trying to keep moving forwards while it feels like everything is upside down and on fire. In contrast to its catchy, breezy instrumentation, she sings about how remarkable it is "to exist in the face of suffering and death and somehow still keep singing." In its music video, Bill Nighy stars as Florence's anxiety, a force that keeps trying to drag her down but one she can learn to temper and control. The battle will always continue, but there's beauty to be found along the way. (Will Richards)
George Ezra - Green Green Grass
During his pop'n'roll comeback London show last week, George Ezra previewed a brand new taste of forthcoming third album 'Gold Rush Kid', and now he's releasing it into the world. Inspired by a trip to St. Lucia where George stumbled across a celebration that was actually a funeral, 'Green Green Grass' is an anthemic new bop, rife with the singer's usual charm as he urges "you better throw a party on the day that I die". An infectious new track, it's the latest proof that his upcoming new LP is bound to be a good'un.
100 gecs - Doritos & Fritos
In a synthy rattle, 100gecs continue their pioneering hyperpunk reign with 'Doritos and Fritos'. It's stupidly catchy, and violently, deliriously refuses to take itself seriously. The grinding buzz that underpins the title of the song when it's yelled out is an injection of industrialism that jars delightfully against the otherwise technicolour musical world that 100gecs throw about, creating a different kind of buzz. 'Doritos and Fritos' is still saturated with the duo's usual brightness, though, and of course their relentless, wonderful noisiness. (Ims Taylor)
Soccer Mommy - Unholy Affliction
'Unholy Affliction', the second preview of Soccer Mommy's new Oneohtrix Point Never-produced album 'Sometimes, Forever', sees Daniel Lopatin's influence come to the fore. While first preview 'Shotgun' stayed close to the indie-rock we've come used to from Sophie Allison over the years, the new track is a dark and cutting-edge slice of brooding, creepy electronica. It's not clear yet whether it's an outlier on the new album or a sign of things to come, but it stands alone as an unexpected triumph. (Will Richards)
Conan Gray - Memories
Anyone already familiar with Conan Gray will know the singer is no stranger to pulling hard on heartstrings. The fifth taste of forthcoming album 'Superache', 'Memories' sees him once again pour all that raw emotion into his vocals - there's no holding back. A song ultimately destined for many a breakup playlist. (Chloe Tucker)
Jamie xx – Let's Do It Again
Anyone who witnessed one of Jamie xx's glorious festival sets last summer will remember new track 'Let's Do It Again' well. The then-unreleased song proved a blissful highlight of those heady evenings as live music returned, and the heavenly, sample-heavy track feels just as potent now. Chopping up Bobby Barnes track 'Super High On Your Love' into a brilliantly fresh seven-minute monster, the producer remains the master of flipping a decades old track into the Sound Of The Summer. (Will Richards)
Purity Ring - Graves
An uplifting EDM track, 'graves' is a little lighter than Purity Ring's earlier material. Together, Corin Roddick's icy synths and dreamy piano, and vocalist Megan James' celestial vocals combine to offer something mesmerising across three and a half minutes, and it's been a long time coming: "This song has been haunting us for eight straight years, so we're very glad to let it be heard," said Megan upon the track's release. All things considered, it's probably worth the wait. (Adam England)
The Smile - Free In The Knowledge
The latest preview of The Smile's debut album lays Thom Yorke bare. While the band's modest output so far has traversed rock'n'roll, electronica and beyond across layers of instrumentation, 'Free In The Knowledge' largely features just Thom's voice, an acoustic guitar and slowly swelling strings. As he sings of the realisation that "everything is change," the new track is The Smile's most naked, revealing song so far. (Will Richards)
Just Mustard - Mirrors
'Mirrors', the second preview of Just Mustard's forthcoming second album 'Heart Under', shows the softer side of the Irish shoegazers. On first track 'Still', their instruments whirred like metallic machinery in a maelstrom of noise. Here, Katie Ball and David Noonan's voices come together beautifully on a melodic track full of nuance and beauty. (Will Richards)
Viagra Boys - Ain't No Thief
It's little over a year since 'Welfare Jazz' rattled our speakers but coming hot on its heels is the ripsnorting lead single to Viagra Boys' next full length, 'Cave World'. 'Ain't No Thief' is driven by an industrial bass line that harks all the way back to 'Research Chemicals' from the band's 2016 debut EP. It's a slinkier side to the Swedes than we've become used to, but it's no less furious as frontman Sebastian Murphy spins an absurdist tale of ownership disputes, grandmas and, of course, shrimp. (James Smurthwaite)
Traams ft. Joe Casey - The Light At Night
"What am I going on about on this one? Beats me. And I wrote it!" Protomartyr's beautifully idiosyncratic vocalist Joe Casey says of his blistering contribution to TRAAMS' new song, 'The Light At Night'. After a brooding beginning, the track gathers pace when Casey enters at its half-way point, manically ranting like an evangelical before repeating the phrase: "kill the body then the head dies!" Whatever he was going on about, it makes you sit bolt upright and take notice. (Will Richards)

Get your copy of the latest issue