Listen
GHUM drop new track 'Deceiver'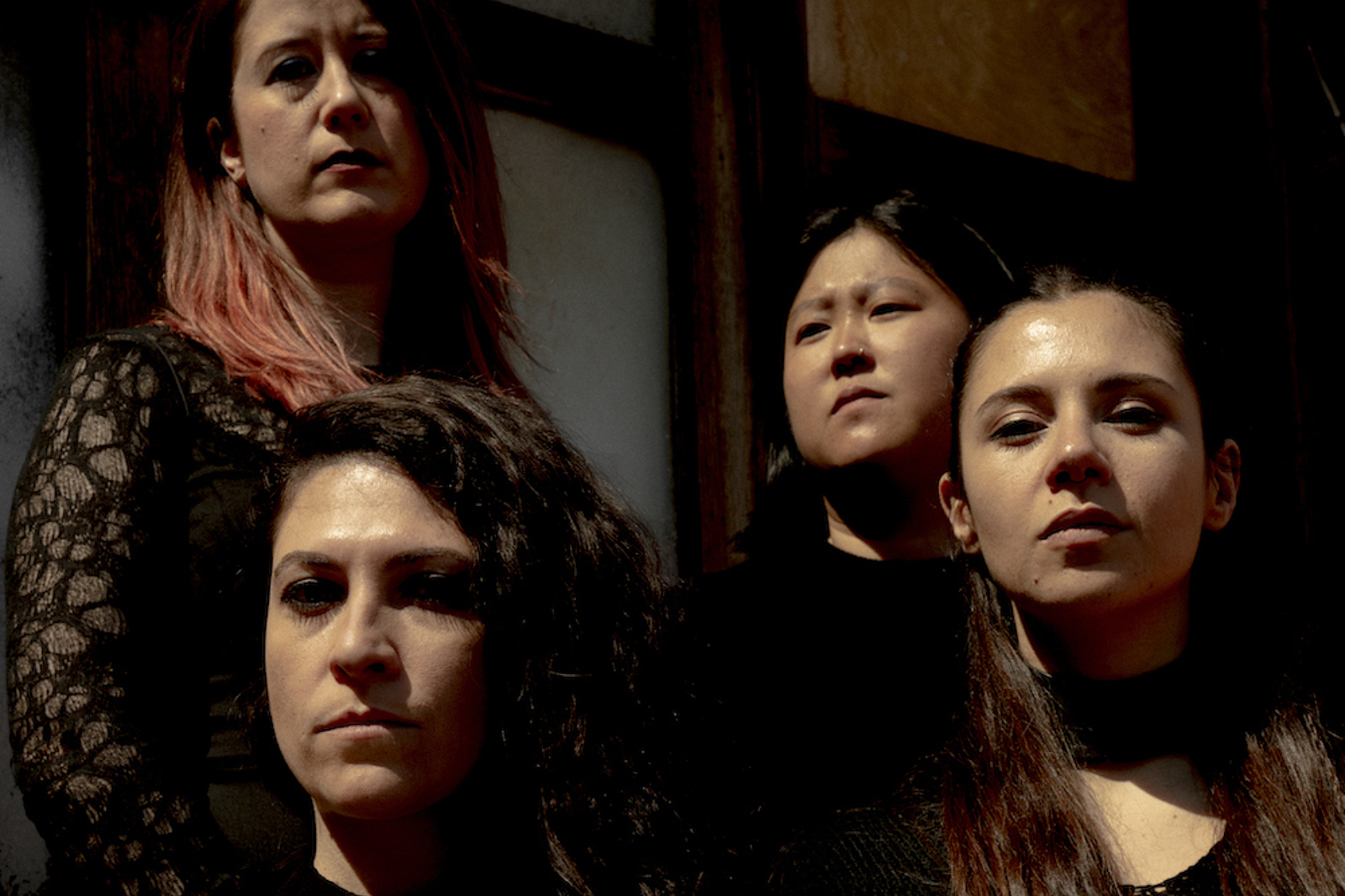 Photo: Paul Phung
Their debut album lands later this year.
Ahead of the release of their debut album 'Bitter' on 17th June, GHUM are sharing new track 'Deceiver'.
"It's a story about a relationship where one of the parties is starting to discover a selfish side to their lover, disappointment after disappointment the trust starts running low and the love starts to fade away. The resentment and the anger is growing and the person observing all this deceiving and selfish behaviour is gathering their strength together to leave this person behind," Laura Guerrero Lora says. "When recording 'Deceiver' we, and our producer Adam, wanted to capture a claustrophobic and agitated atmosphere, like being trapped in a small room. We added to this by using industrial style percussion, like hitting and dropping chains, padlocks and other metal objects. We were really inspired by bands like Joy Division, Neu and Can when creating the feel of this track."
Have a listen now.
See GHUM live at the following dates:
MAY
07 Hanwell, UK Hanwell Hootie Festival
20 Cologne, Germany Haldern Pop (Artheater)
21 Haldern, Germany Haldern Pop (Jugendheim)
26 London, Moth Club *
JUNE
06 Warsaw, Poland @ Klub Poglos *
07 Prague, Czech Republic @ Kasárna *
08 Budapest, Hungary @ Instant *
10 Aarau, Switzerland @ Kiff *
11 Romans, France @ La Cordo *
12 Paris, France @ Petit Bain *
14 Bochum, Germany @ Die Trompete *
15 Berlin, Germany @ Frannz Club *
16 Darmstadt, Germang @ Oettinger Villa *
JULY
04 London, Rough Trade East
09 Bolton, UK Right To Roam Festival
AUGUST
26 Malaga, Spain Canelaparty
*supporting Soft Kill & Choir Boy
£7.00
Buy Now