Watch
Bodega reveal 'How Can I Help Ya?' video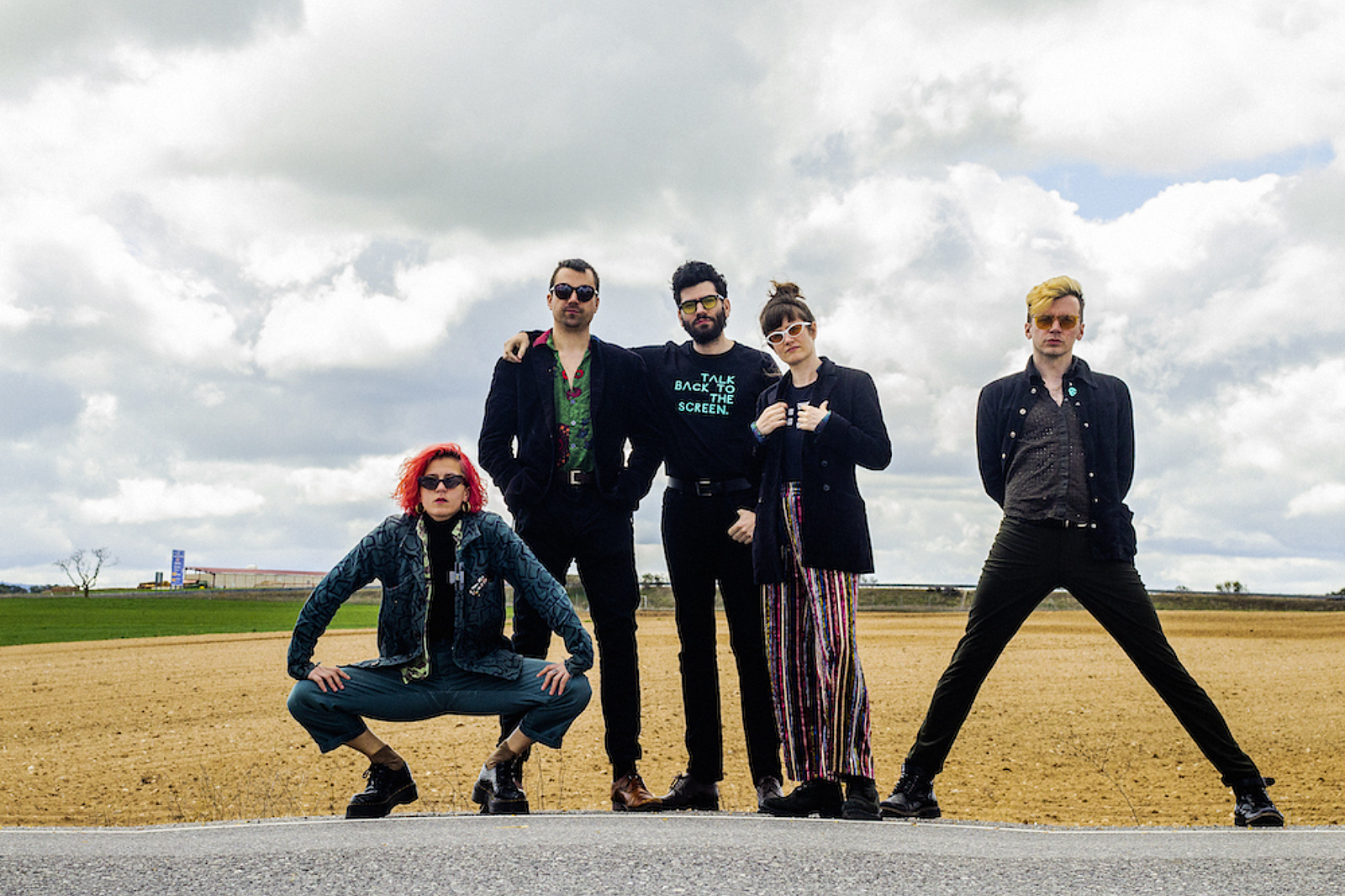 Photo: James Winstanley
They've also announced some UK Autumn tour dates!
Following the release of 'Broken Equipment' last month, Bodega have shared the video for LP cut 'How Can I Help Ya?'.
"'How Can I Help Ya?' was the last track I wrote for the album after all the other tracks had been recorded," Ben Hozie says. "I felt like the cinema of the record was missing a certain kind of scene: one where I could give myself and the broken world the benefit of the doubt. We have it start the b-side of the vinyl which is very different than the a-side. The wonder wounded conscious-troubled protagonist of 'Thrown' now seeks to voice grace instead of analysis and condemnation. The band matches this new tone with playful, early Beatles-inspired power pop. When we worked out the arrangement, Tai and Adam's groove and Dan Ryan's riffs came together almost as quickly as the lyrics. The same is often as true of song as of living: when you try hard you die hard."
Alongside the new vid, they've also announced some UK autumn tour dates!
Check out the video and dates below.
See Bodega live at the following dates:
APRIL
27 | Hamburg, DE - Molotow
29 | Antwerp, BE - Trix
30 | Luxembourg, LU - Out of the Crowd Festival
OCTOBER
23 | Hebden Bridge, UK - The Trades Club
24 | Edinburgh, UK - Summerhall Arts Venue
25 | York, UK - The Crescent
27 | Guildford, UK - The Boilerroom
28 | Bedford, UK - Esquires
29 | Salford, UK - The White Hotel
30 | Blackpool, UK - Blackpool Central Library (Matinee)
NOVEMBER
01 | Norwich, UK - Epic Studios
02 | London, UK - Islington Assembly Hall
05 | Southampton, UK - The Loft
06 | Nottingham, UK - Rescue Rooms