Listen
Wallice shares new track 'Funeral'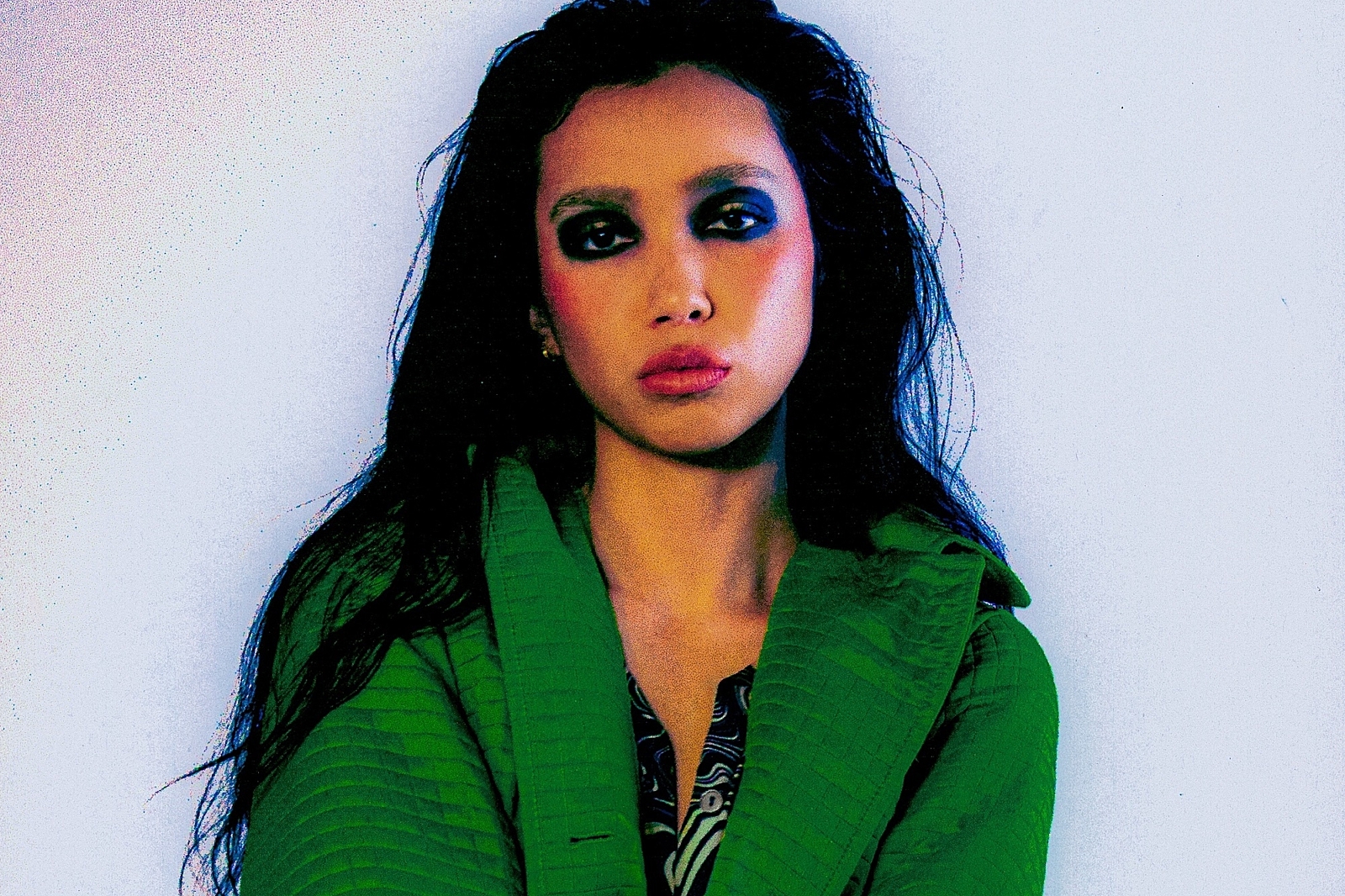 Photo: Anna Koblish
It comes ahead of the release of her new EP this Friday.
With her new EP '90s American Superstar' landing this Friday, 6th May, via Dirty Hit, Wallice is sharing new track 'Funeral'.
"'Funeral' is a spin on the usual emotions and celebrations (or lack thereof) at a funeral– shifting the view to make it more like a concert," Wallice explains. "It's taking the EP's 'larger than life' concept of being a celebrity (or at least trying to) and having this funeral be a massive party. I talk about having a pregame for the funeral, an open bar, a camera crew and rocking and rolling.
"This is my favourite song I've ever written. We tracked live trombone, saxophone, flute, trumpet, I played cello, and then my guitarist Callaghan Kevany recorded an insane guitar solo at the end. It's a marriage of my classical and jazz roots with the rock sound that I've grown into. I want people to dance to this song and have fun. Even though it's a song about death, I don't think it necessarily feels that way. Maybe we should shift the perspective of funerals to not be so sad."
Check it out below.
'90s American Superstar' EP Tracklisting:
01. Little League
02. 90s American Superstar
03. Rich Wallice
04. John Wayne
05. Funeral
See Wallice live at the following dates:
MAY
06 | Glasgow | The Road to The Great Escape
10 | Dublin | The Road to The Great Escape
11 - 14 | Brighton | The Great Escape 2022
17 | London | The Lexington