Watch
Sunflower Bean drop new track 'In Flight'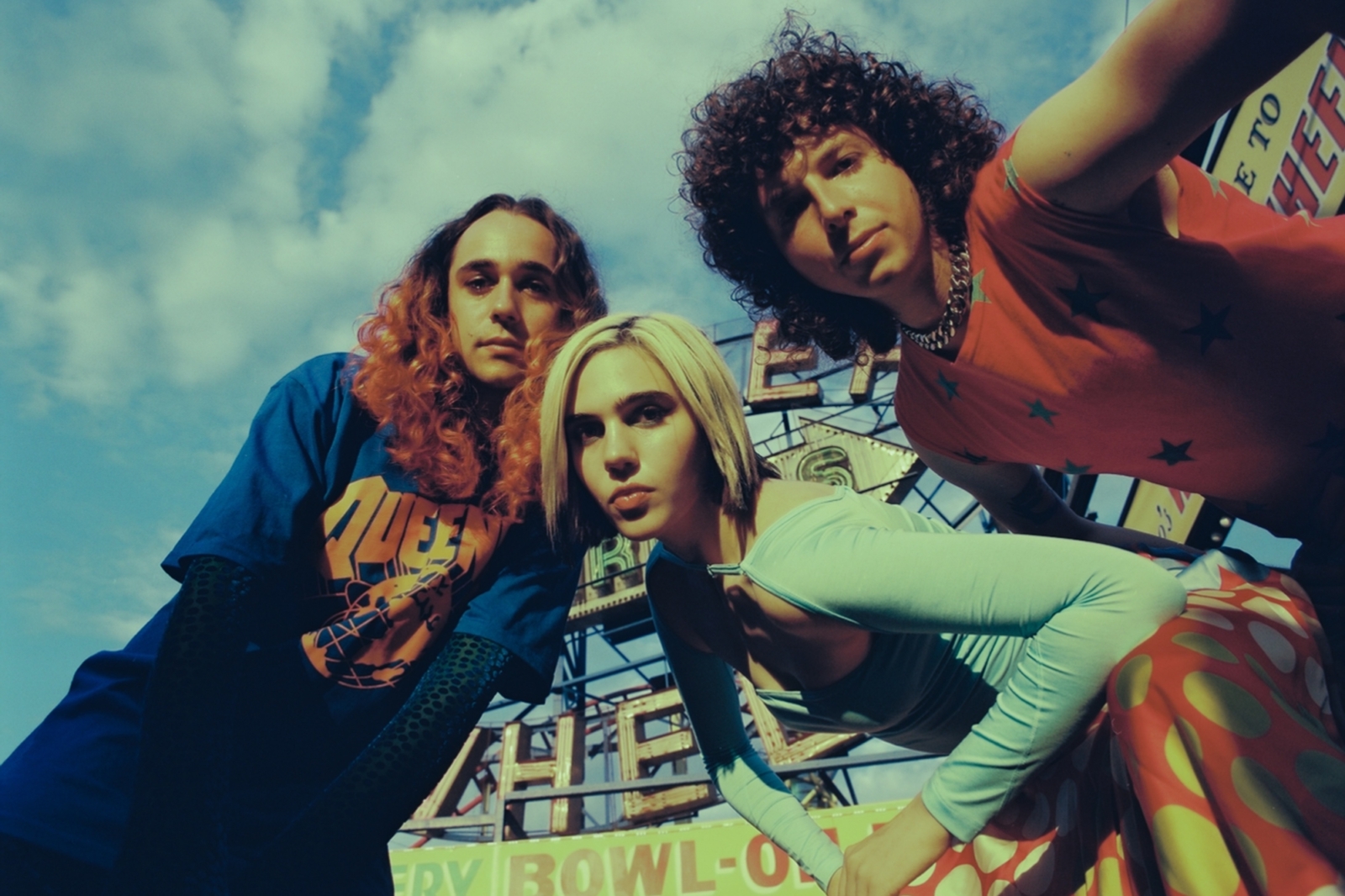 Photo: Driely S
It comes ahead of the release of their new album 'Headful Of Sugar'.
With their new album 'Headful Of Sugar' landing tomorrow, Sunflower Bean have dropped their newest track 'In Flight'.
"This song is a romantic vision of meeting a lover, running away together, and entering a dangerous new world. It's less safe but also less suffocating," Nick Kivlen explains. "The video follows me through a series of twilight zone-style mishaps as I search to be seen or understood. Things only improve when I finally find like-minded people. Is it a dream? Is it the multiverse? It's for the viewer to decide."
Check out 'In Flight' below.
'Headful of Sugar' Tracklisting:
1. Who Put You Up To This?
2. In Flight
3. Otherside
4. Roll The Dice
5. Headful of Sugar
6. I Don't Have Control Sometimes
7. Stand By Me
8. Post Love
9. Baby Don't Cry
10. Beat The Odds
11. Feel Somebody
See Sunflower Bean live at the following dates:
MAY
05 - Washington, DC, US @ Union Stage
12 - New York, NY, US @ Webster Hall
14 - Philadelphia, PA, US @ The Foundry
19 - Ferndale, MI, US @ The Loving Touch
20 - Chicago, IL, US @ Bottom Lounge
21 - Minneapolis, MN, US @ Fine Line
22 - Madison, WI, US @ High Noon Saloon
24 - Grand Rapids, MI, US @The Pyramid Scheme
25 - Cleveland, OH, US @ Grog Shop
26 - Toronto, ON, CA @ Lee's Palace
JUNE
01 - San Diego, CA, US @ Soda Bar
02 - Los Angeles, CA, US @ The Fonda Theatre
04 - San Francisco, CA, US @ The Independent
07 - Portland, OR, US @ Mississippi Studios
08 - Vancouver, BC, CA @ Rickshaw Theatre
09 - Seattle, WA, US @ The Crocodile
11 - Denver, CO, US @ Bluebird Theatre