News
Julia Jacklin announces new album 'Pre Pleasure'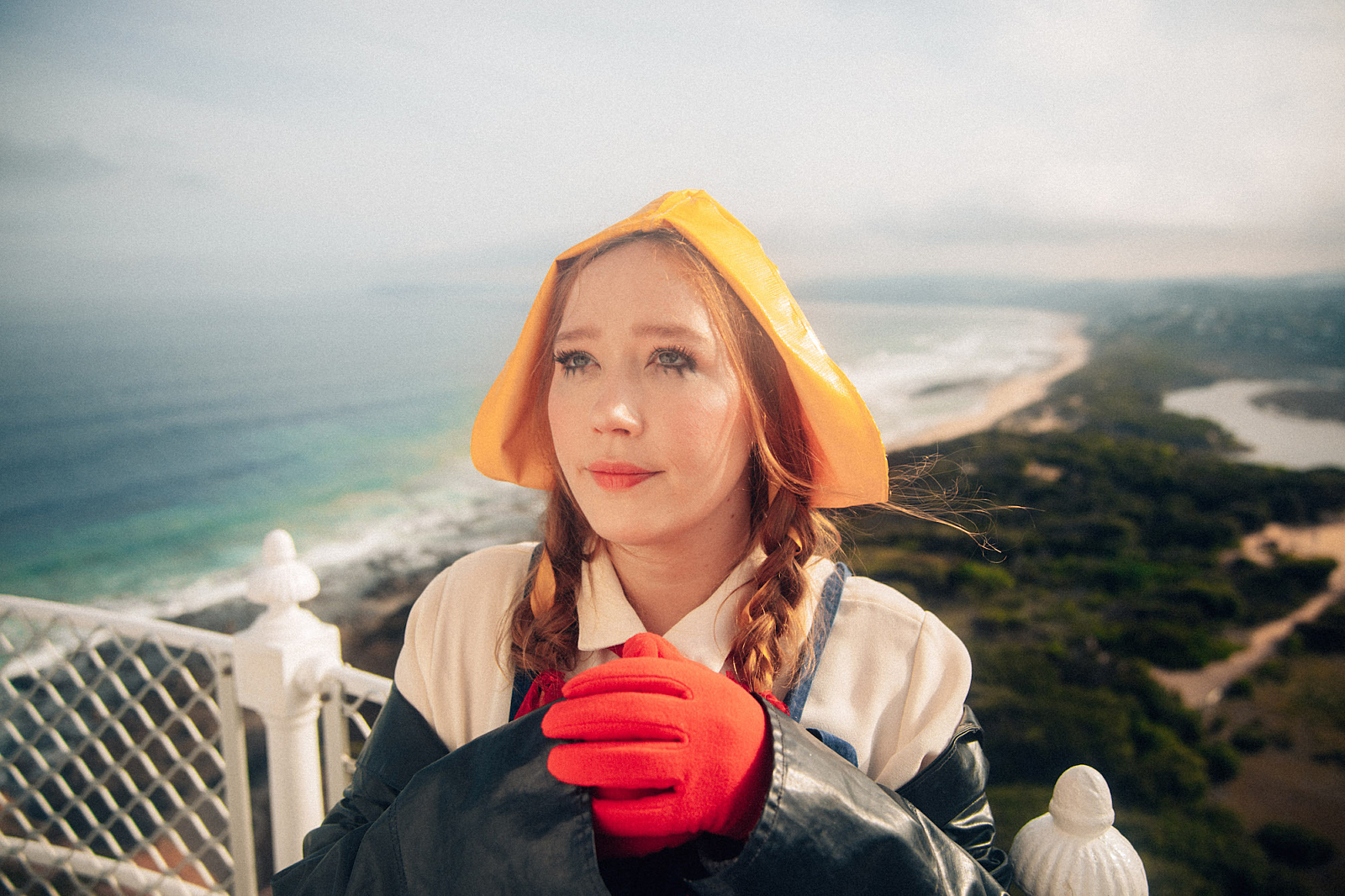 Photo: Nick Mckk
She's sharing first single 'Lydia Wears A Cross' today.
Set for release on 26th August via Transgressive Records, Julia Jacklin has announced her third album 'Pre Pleasure'.
"A lot of the time I feel like I need to do all the work before I can enjoy my life," she says of the LP. "Whether that's work on songs or sex, friendships, or my relationship with my family – I think if I work on them long and hard enough, eventually I'll get to sit around and really enjoy them. But that's not how anything works is it. It's all an ongoing process."
Revealing first single 'Lydia Wears A Cross' alongside the news, Julia says, "The song is about a lot of things but mainly being a 7yr old Jesus Christ superstar fanatic attending catholic school trying to figure out which way is up. The music video was filmed by my constant collaborator and friend Nick Mckk at Splitpoint lighthouse. I played a show close by recently and asked on stage if anyone could let me film inside. Someone in the crowd knew a guy and that was it. The rest was filmed in the streets of Northcote, Melbourne."
Check it out below.
'Pre Pleasure' Tracklisting:
01. Lydia Wears A Cross
02. Love, Try Not To Let Go
03. Ignore Tenderness
04. I Was Neon
05. Too In Love To Die
06. Less Of A Stranger
07. Moviegoer
08. Magic
09. Be Careful With Yourself
10. End Of A Friendship
See Julia Jacklin live at the following dates:
NOVEMBER
03 - Ireland, Dublin @Vicar Street
05 - UK, Glasgow @ SWG3 TV Studio
06 - UK, Manchester @ O2 Ritz
07 - UK, Birmingham @ The Mill
09 - UK, Bristol @ SWX
10 - UK, Brighton @ Chalk
11 - UK, London @ Roundhouse
13 - France, Paris @ Café De La Danse
14 - Belgium, Antwerp @ Trix
15 - Germany, Cologne @ Gebäude 9
17 - Netherlands, Amsterdam @ Paradiso
18 - Germany, Hamburg @ Knust
20 - Norway, Oslo @ Parkteatret
21 - Sweden, Stockholm @ Slaktkyrkan
22 - Denmark, Copenhagen @ DR Studie 2
24 - Germany, Berlin @ Columbia Theater
25 - Germany, Munich @ Strom
26 - Switzerland, Zurich @ Plaza
27 - Italy, Milan @ Magnolia
29 - Spain, Barcelona @ Apolo
30 - Spain, Madrid @ Mon Live
DECEMBER
01 - Portugal, Lisbon @ LAV