Live Review
My Chemical Romance, Stadium MK, Milton Keynes
19th May 2022
Tonight's show marks a most welcome return.
For the better part of My Chemical Romance's twelve year career, the emo titans set about embracing a penchant for all things theatrical. Whether in the apocalyptic concept woven into 'Three Cheers for Sweet Revenge' or the dark marching band regalia in which they performed 'The Black Parade', via the neon comic schtick of 'Danger Days: The True Lives of the Fabulous Killjoys', each of their musical eras carved out its own distinct world, in all its finer details.
So when they finally returned to the stage after a near-ten year hiatus - first, in Los Angeles, back in December 2019, and more recently for two nights at Cornwall's Eden Project, earlier this week - it was almost more shocking to see the band in civilian clothing.
That is, at least, until their giant Milton Keynes shows. The first of the three original gigs slated for their comeback tour when it was announced in 2020 - before a lengthy postponement due to obvious reasons - tonight's performance always promised to offer up something more grandiose. And, as frontman Gerard Way strides to the front of the stage, decked out entirely in white with a torn latex mask and fake bloodstains down his chest, it's clear that promise is about to be fulfilled.
"I feel so powerful," he creepily whispers into a distorted mic, his newest character bubbling up from within him. It's not hard to see why. Even their opener is a bold, ballsy choice: the scintillating slow burn of 'The Foundations of Decay' is still only a week old by the time it's aired live, but already chunks of the crowd are singing along with its anthemic chorus.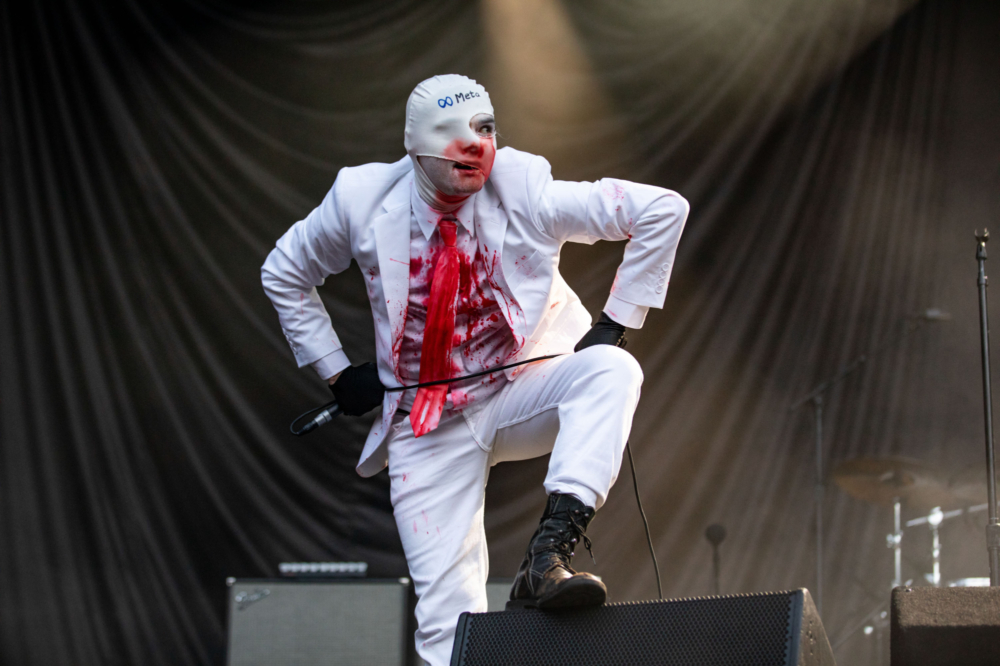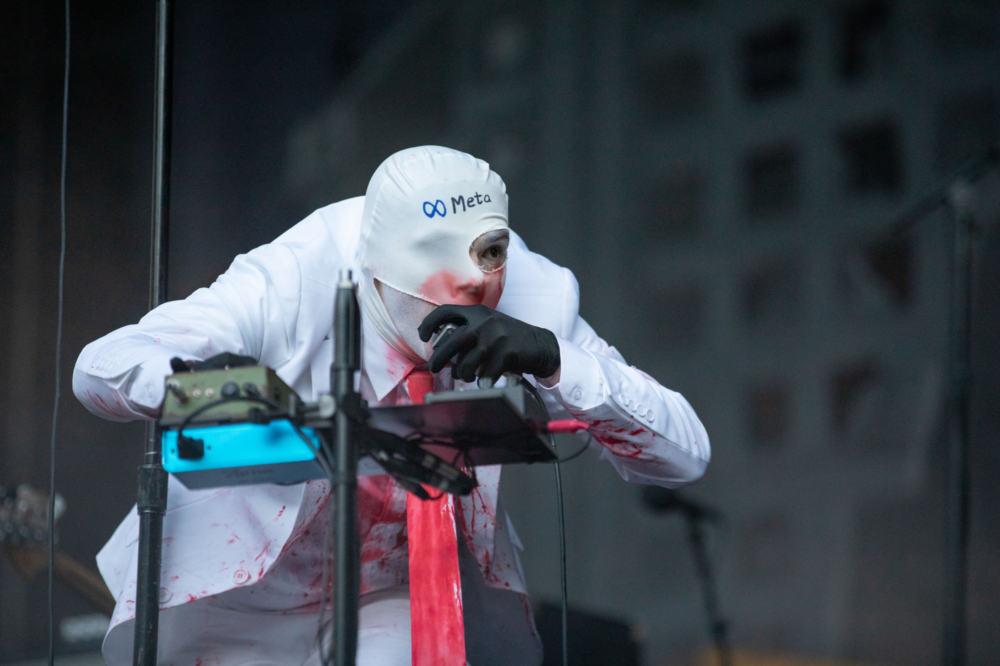 From then on, their set shifts into another gear entirely; the one-two punch of 'Helena' and 'Give 'Em Hell Kid' is ferociously satisfying, setting the stall out for the eclectic setlist that's to come. 'Danger Days' admittedly gets a good innings, with the Cure-esque pop of 'Summertime' nestled alongside 'The Only Hope For Me Is You''s glorious glitchiness, and the rhythmic punk of 'DESTROYA'. There's also a handful of tracks from their pre-split EP series 'Conventional Weapons', which go down well, but really it's their larger-than-life hits that really whip up a frenzy. 'Na Na Na (Na Na etc)' is still as gloriously camp as ever, while those opening piano notes of 'Welcome To The Black Parade' are just as powerful now as they were back in 2006.
And even in a space as large as this one (30,000 fans are gathered here tonight), there's still a sense of intimacy. The band themselves are in good spirits, with Gerard flitting between his gory character - some fans wonder if it's a clue as to their next musical moves; others suggest a hark back to the single artwork of 'I'm Not Okay (I Promise)' - and the man himself. At one point he even goes off on a tangent about rats, and the now-not-so-feral cat that moved into his family home during lockdown.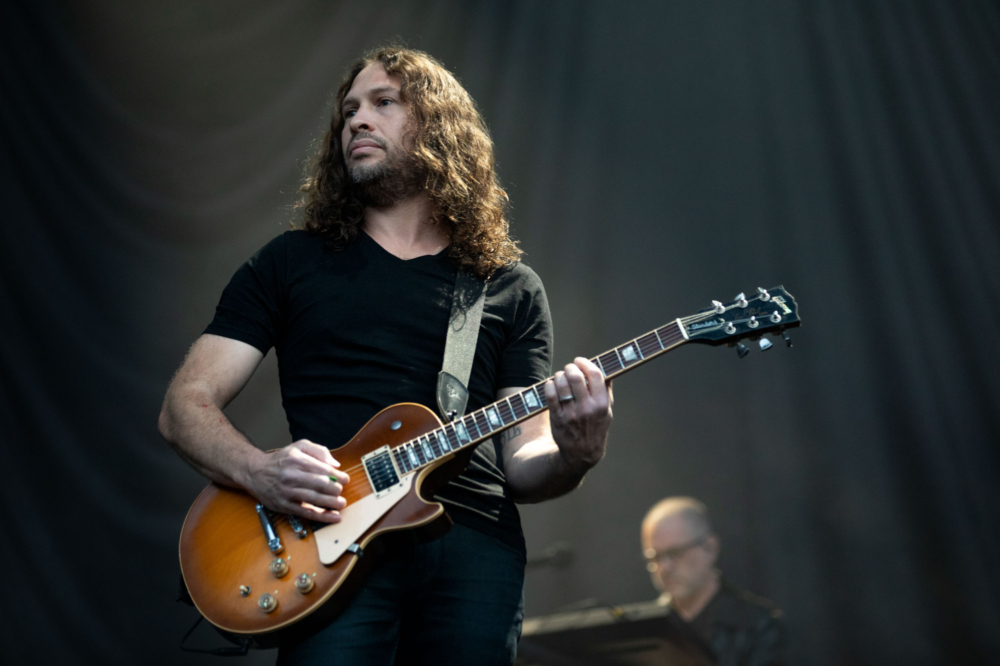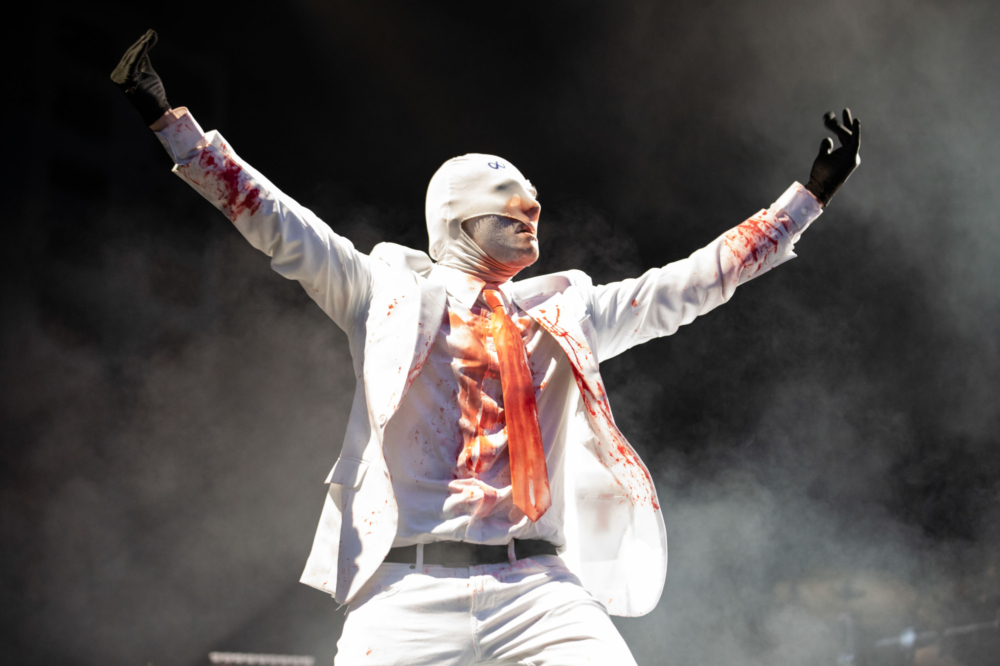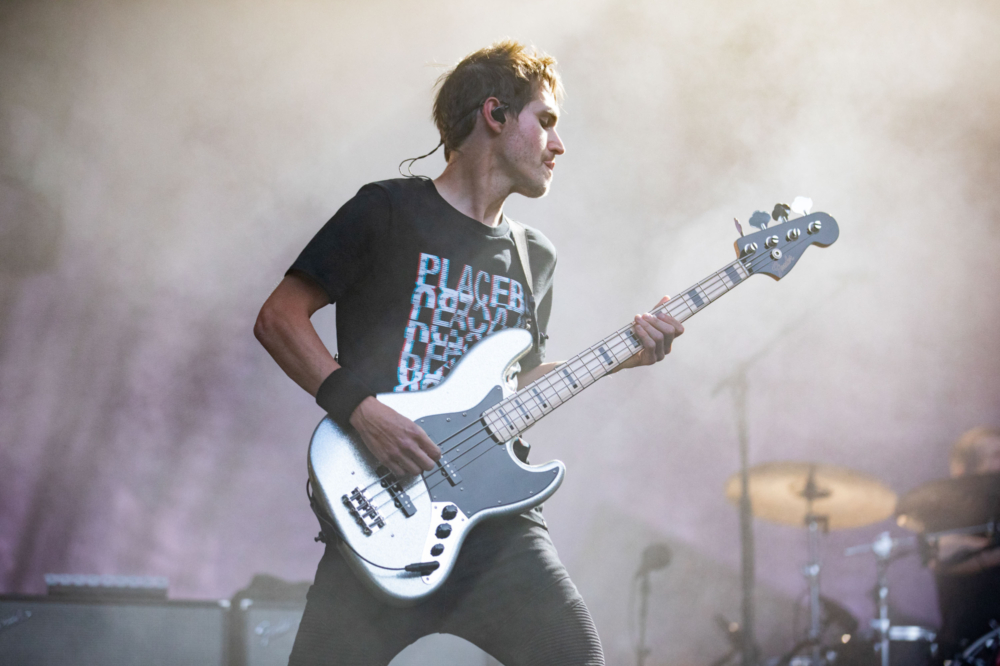 In a way, it's this pendulum swing between fantasy and humanity that's earned My Chemical Romance their place in the history books; amongst the otherworldly concepts and costumes, the sense of community that was cultivated for so many years somehow feels even stronger than before, despite the broad range of fans here today. It's a sentiment best illustrated when the frontman introduces their encore by holding up a white flag dedicated to all the fans who would have otherwise been at these shows, had they not passed away during the pandemic. It's a humbling moment that's bolstered by a live rendition of their debut album's track 'Skylines and Turnstiles', a song written in response to the tragedy that unfolded in the wake of 9/11, and the ways in which the band attempted to process it. Today it feels apt in a whole new way.
Even the final throes of their set seem to offer up a form of perfectly-timed remedy for the world right now; whether in the stadium-wide chants of 'I'm Not Okay (I Promise)''s iconic chorus, or the triumphant 'The Kids from Yesterday', My Chemical Romance are a band who've always had a knack for catharsis. Now, more than ever, that's exactly what we need, and tonight's show marks a most welcome return.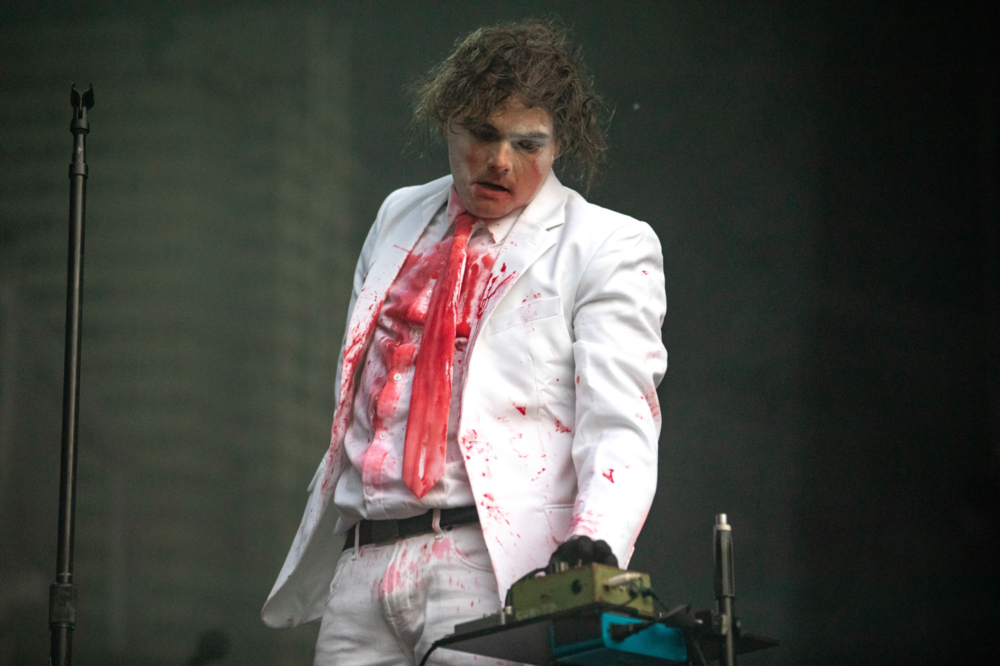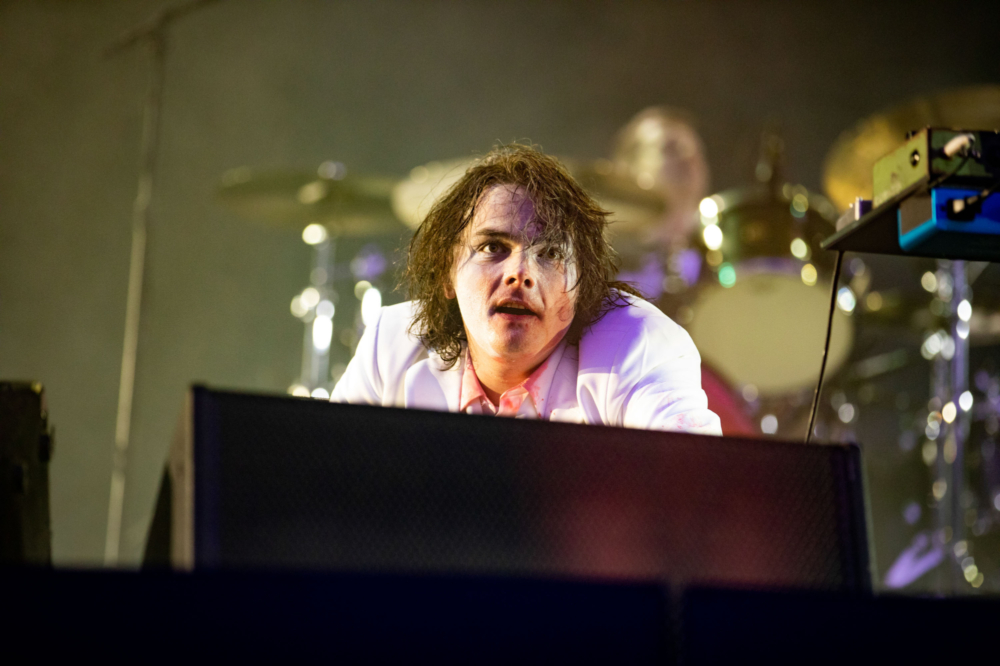 Get your copy of the latest issue