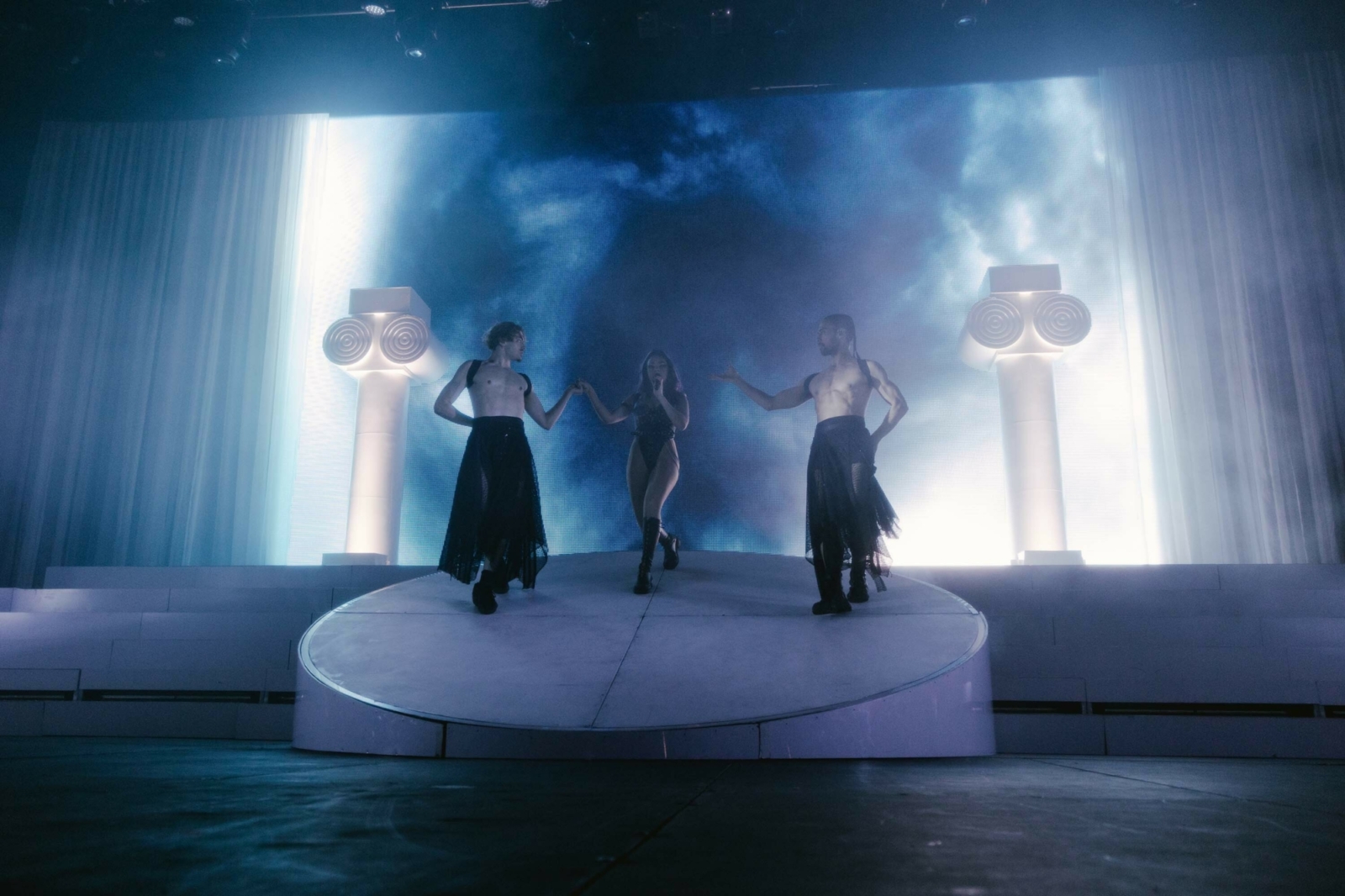 Photo: Henry Redcliffe
Live Review
Charli XCX, Alexandra Palace, London
19th May 2022
It's a blissful evening of true, unadulterated - and yes - cheesy fun.
"It's cheesy but I like it," exclaims Charli XCX, stood between two Greek-style pillars at the back of Alexandra Palace's huge stage. Her reference to a song might as well be the mantra for tonight. With a catalogue of huge hits, faultless synchronised dancing and seamless costume changes, Charli XCX delivers a mesmerising celebration of all things pop.
But if this is cheesy, it's far from tacky. Often heralded as a pop pioneer, Charli has spent years reinventing the rulebook. She's dabbled at the top end of the charts, but her most commercially successful tracks don't feature on the setlist tonight. There's no hint of Number One Icona Pop collaboration 'I Love It' or the Rita Ora-featuring 'Doing It'. Instead, it's all about her signature sound, somewhere between guilty pleasure and genuine pop innovation. Live, like on record, it works perfectly.
It's a sound that clearly resonates widely, with Alexandra Palace turned into a pop-up Pride for an evening. It's not surprising given Charli's free flowing energy, and her rightful place on pop's leftfield. There's an authenticity that reaches beyond her music, with Charli openly presenting her vulnerability whilst never missing a beat. Most importantly, she's clearly having a lot of fun.
With this fun she offers freedom. 'Boys', dedicated to all the gay men in the crowd, presents a seemingly frivolous refrain. But in tonight's setting there's true catharsis in the simple words, "I was busy thinking about boys." '1999' is made for dancing, but there's a bittersweet melancholy in the search for a simpler time. It's what makes this work, particularly on a live stage. There's substance to the party.
And what a party. Even at 20 songs long, the set never loses momentum; from explosive opener 'Lightning', it's a tour-de-force of pop perfection. Each song is both perfectly formed and delivered, with Charli showing her full range across 90 minutes. It's all out pop on the likes of 'Used To Know Me' and 'Beg For You', while 'Gone' and 'New Shapes' shift towards the alternative. The latter sees cult alt-pop hero Caroline Polachek join Charli on stage for a powerhouse vocal delivery.
Charli has never been afraid to mess with convention, and by doing just that has reached beyond the confines of the mainstream. It's a blissful evening of true, unadulterated - and yes - cheesy fun. "I work with some freaks, but I've got hits", Charli remarks, and she's totally right.

Get your copy of the latest issue