Watch
Superorganism offer up new track 'On & On'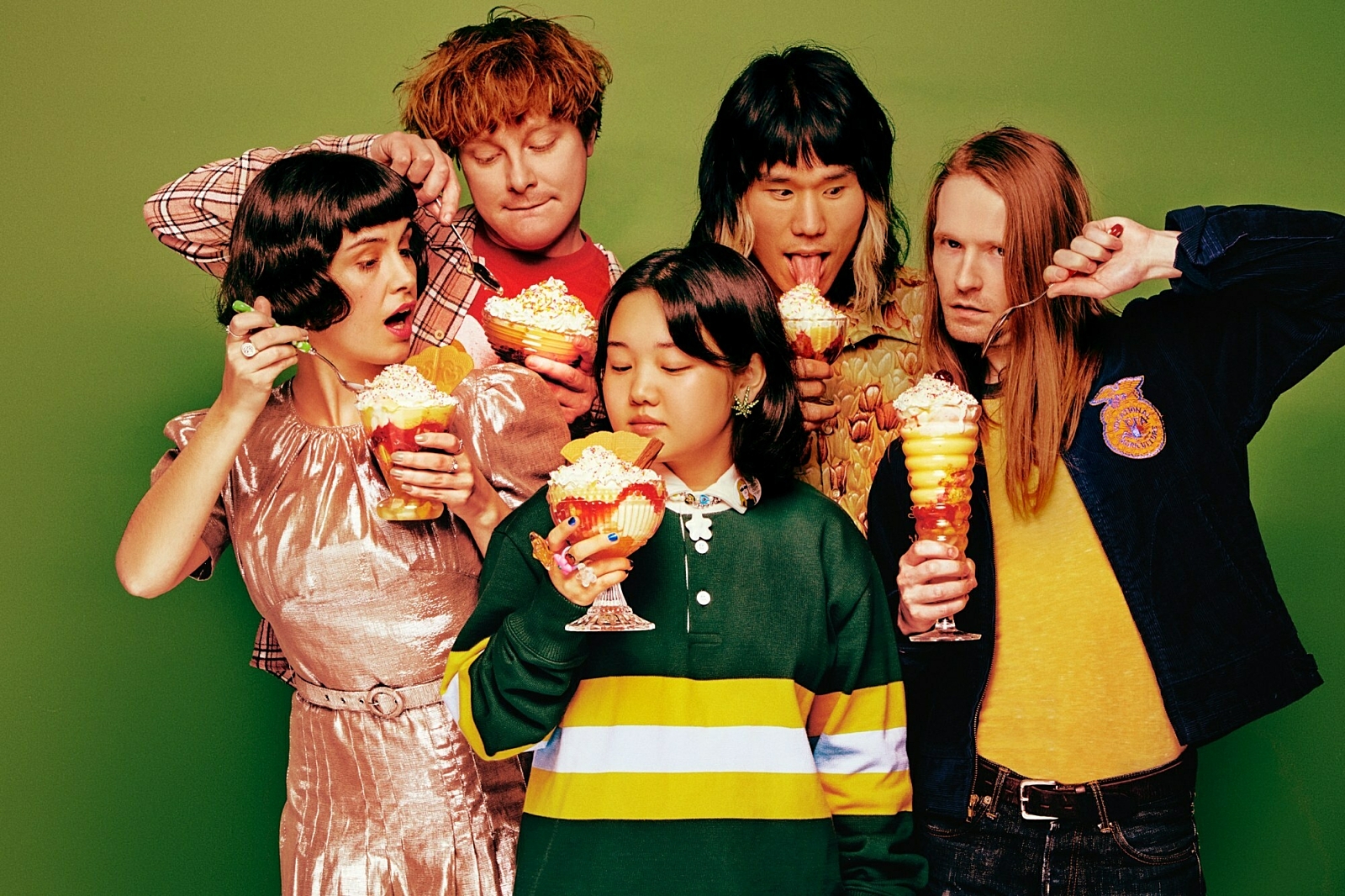 Photo: Jack Bridgland
Their new album 'World Wide Pop' lands later this year.
Ahead of the release of their new album 'World Wide Pop' on 15th July, Superorganism are sharing new track 'On & On'.
"It is a bit of an analogy between the ground-hog day effect touring can have, and the cyclical nature of growing as a person and repeating the same mistakes along the way," Harry explains.
Accompanied by a new video directed and animated by AEVA based on a concept by the band themselves with character animation by Diana Gradinaru, the band say, "Think of how today we look back on previous eras with fascination and an often rose-tinted vision, like the swinging 60s, but there was strife and anxieties in any era that isn't necessarily captured by that nostalgia. We want to give a sense that there is no such thing as a 'good old days', by showing someone in the future looking back at our current day thinking that the 2020s appear like the 'good old days'."
Check it out below.
'World Wide Pop' Tracklisting:
1. Black Hole Baby
2. World Wide Pop
3. On & On
4. Teenager (feat. CHAI & Pi Ja Ma)
5. It's Raining (feat. Stephen Malkmus & Dylan Cartlidge)
6. Flying
7. Solar System (feat. CHAI & Boa Constrictors)
8. Into The Sun (feat. Gen Hoshino, Stephen Malkmus & Pi Ja Ma)
9. Put Down Your Phone
10. crushed.zip
11. Oh Come On
12. Don't Let The Colony Collapse
13. Everything Falls Apart
See Superorganism live at the following dates:
JULY
15 – Rough Trade East, London - instore
16 – Resident instore, Brighton - instore
17 (afternoon) - Pie & Vinyl instore, Portsmouth - instore
17 (evening) - Rough Trade instore, Bristol - instore
18 – Rough Trade, Nottingham - instore
19 – Jumbo, Leeds - instore
20 – Pryzm, Kingston - instore
SEPTEMBER
16 – Chalk, Brighton
17 – Belgrave Music Hall, Leeds
18 – SWG3 Warehouse, Glasgow
20 – Gorilla, Manchester
21 – Scala, London