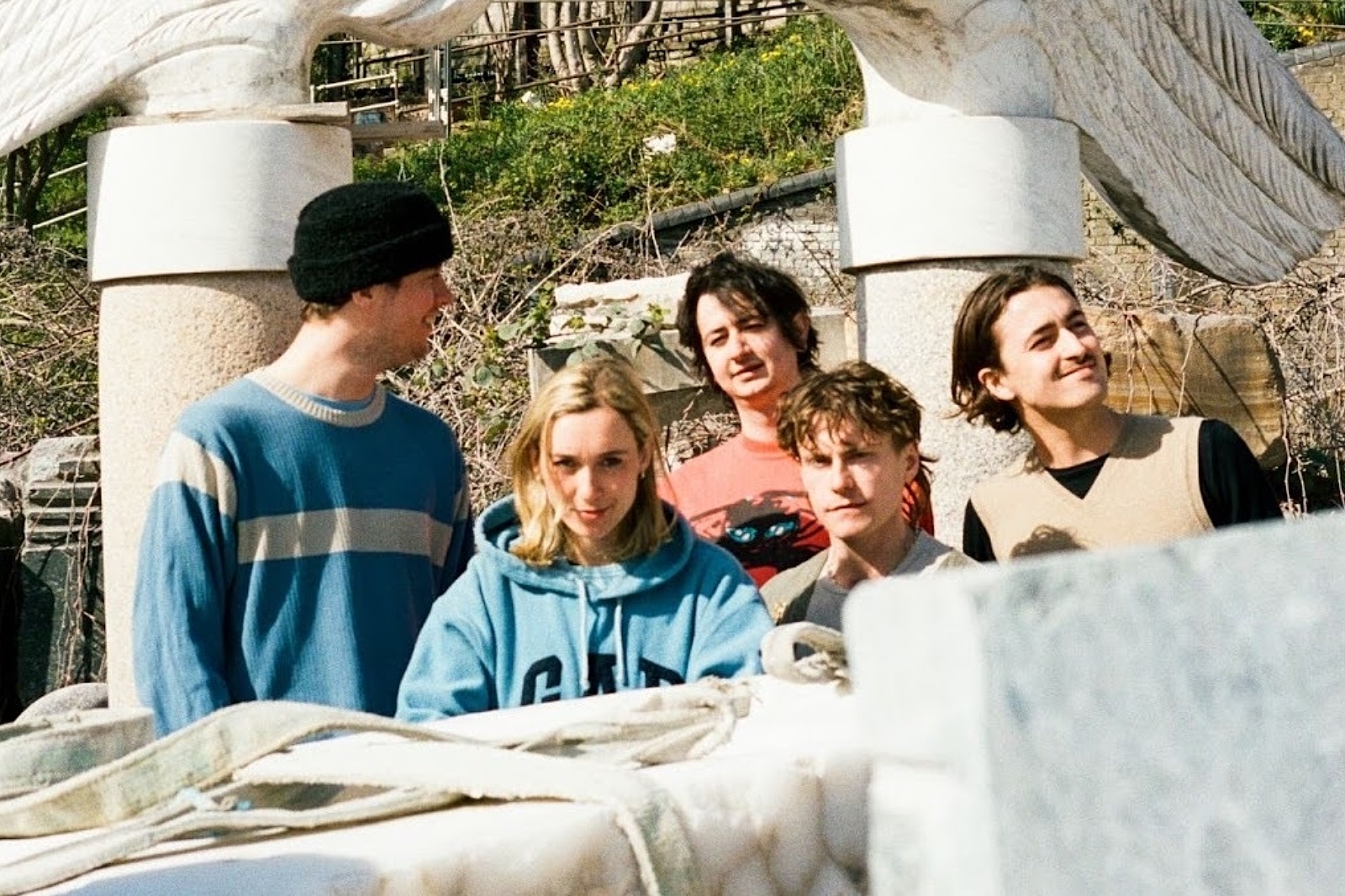 Photo: Peter Eason Daniels
Sorry talk "incoming" new songs ahead of Wide Awake festival
We have a quick chat with Asha Lorenz and Louis O'Bryen before they hit London's Brockwell Park this weekend.
After making their claim as the coolest new festival on the block when they first popped up in September last year (more on that here!), Wide Awake once again takes over Brockwell Park today and tomorrow (27th - 28th May) to fully take the title.
The South London event has returned for Round Two, doubling up with a dance-heavy first night headlined by chart-conquering beat-peddlers Bicep, alongside acts including Caribou, PVA and Scalping, and a Saturday that'll see Primal Scream perform their seminal 'Screamadelica' in full after sets from The Horrors, Yard Act, Amyl & the Sniffers, Dream Wife, Alex Cameron and more.
North Londoners Sorry will be crossing the Thames for this one, with new material in tow - not least recent single 'There's So Many People That Want To Be Loved'. The band's Asha Lorenz and Louis O'Bryen look ahead to their appearance.
Hello! It's been a year since we last spoke to you - what have been some of Sorry's most notable accomplishments in the interim period?
We went to the moon and back, we did singing, we managed to stay alive and in the light. We've been working on music, this new single especially and have been making videos - trying to stay creative and happy.
You've just released new track 'There's So Many People That Want To Be Loved'. When did you write and record it?
We wrote it a couple years ago. It started as a little demo song that me [Asha] and Louis just did in my bedroom. Then we wanted it to be a bigger affair and a bit of a show tune. We arranged it more and played it with the rest of the band, and added more sounds and samples. We went and recorded it properly in Bristol, and it became what it is today..
And it's the first taste of what we're told is 'a future fuller release' - are you able to tell us any more than that?
Songs are incoming, beep beep.
Will you be debuting any new songs on the road?
Yes, we will be playing a bunch of new songs that we've done over the last couple of years between bits of '925'. We're excited to feel and play them live - as well as properly tour '925' which we never got to do because of that thing that's been happening the last couple of years, but we're excited to play it to the world in a real way now.

Sorry will play Wide Awake, which takes place 27th May - 28th May 2022. DIY is an official media partner. Tickets are on sale now.