New Dawns: mxmtoon
Ditching the ukulele in favour of a broader, more diverse palette, mxmtoon is expanding both sonically and personally on second LP 'rising'.
Growing up is hard for everyone, but imagine having to do it in front of millions online. "It's fucking scary, for lack of a better word," laughs Oakland native Maia, better known as mxmtoon, speaking over a cross-Atlantic Zoom call. As if to illustrate just how hectic her life is now, she's calling from a car park, having stopped off for our summit mid-tour.
Launching a YouTube channel for her bedroom-made music back in 2017, mxmtoon's emotionally penetrative songs, written on her ukulele, quickly saw her shoot to viral fame. Before long, the then-16-year-old had already garnered a mammoth online following; her channel now boasts over 900k subscribers, while her music attracts over six million monthly listeners on Spotify.
"I don't think it's normal for any teenager to grow up and feel comfortable in themselves," she muses today, adding of her fans getting a front row seat to her formative years: "I definitely don't think it's normal for a teenager to grow up and have thousands of people watching her figure out who she is."
Five years on and Maia is embracing the young woman she has become. Second full-length 'rising' sees her reflecting on the past few years while also addressing her current self and position. Evident through song titles including 'growing pains' and 'coming of age', the record sees her figuring out her own identity and charting the growth she has gone through within her "own timeline, and also in the grand scheme of things".
"With this project, it was really important for me to stress the fact that I have grown up," she notes. "Because I think it's so easy for people to have a singular notion of who you are, and what your identity is and what you want to be."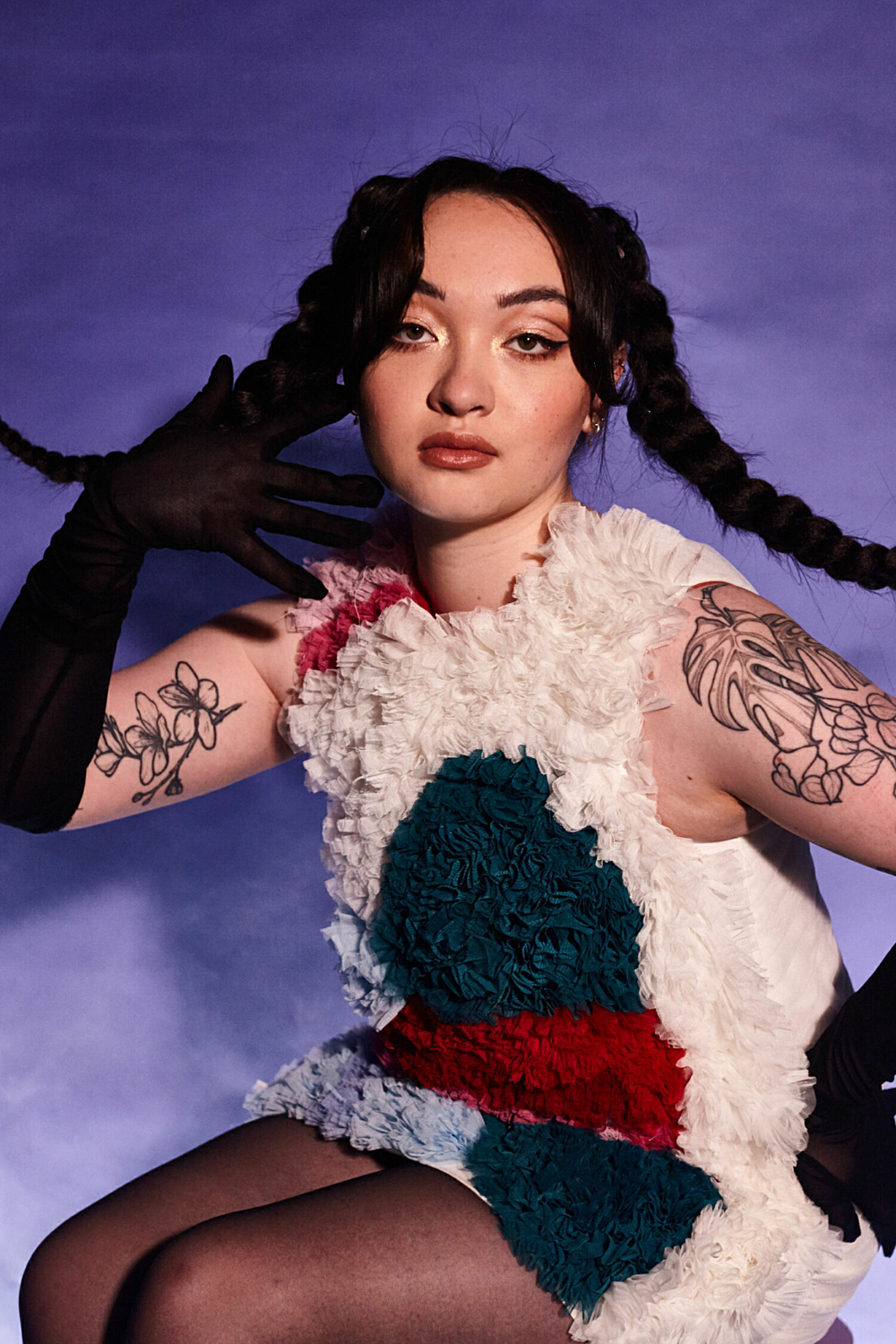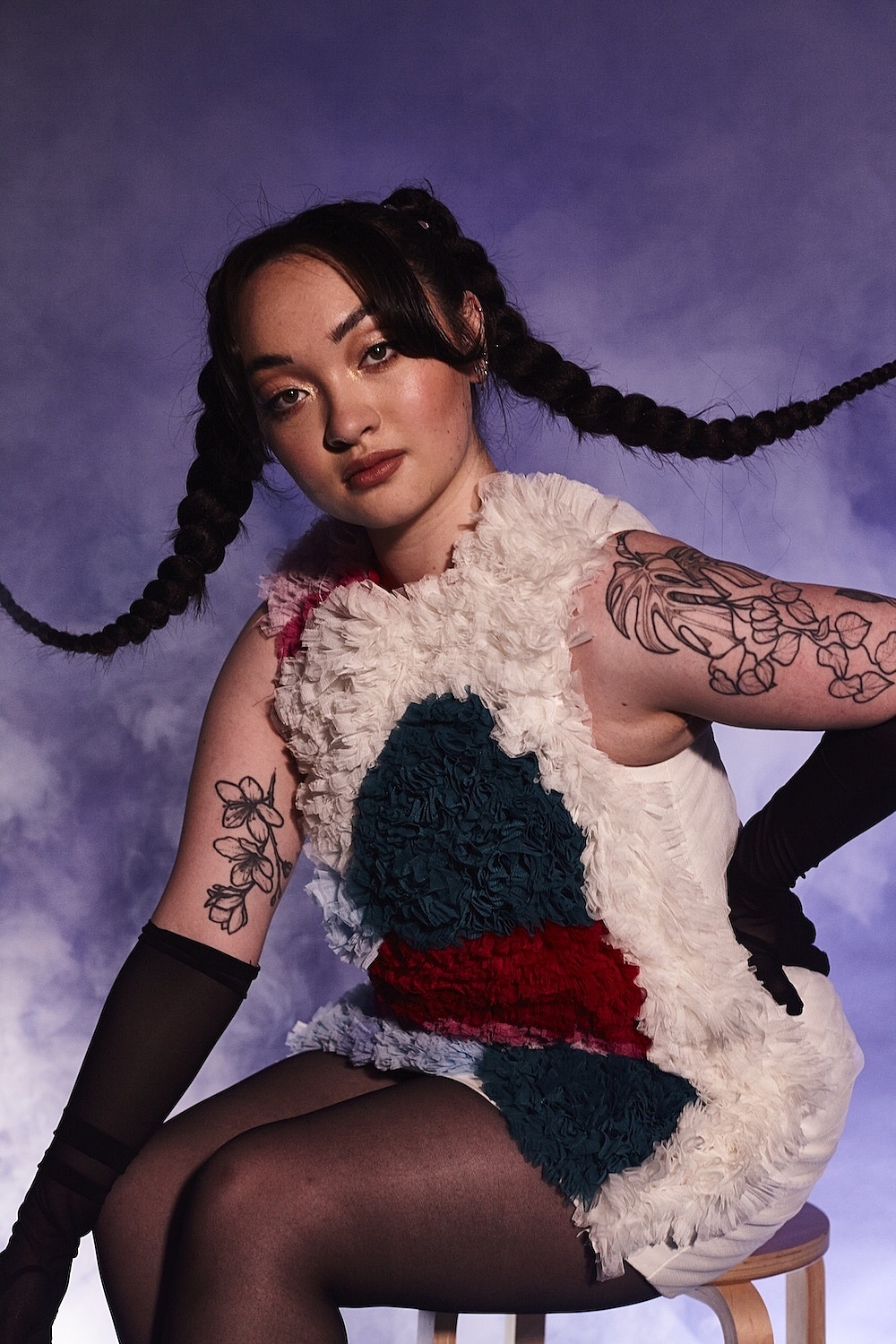 "It's so easy for people to have a singular notion of who you are, and what your identity is and what you want to be."
This latter sentiment is an obstacle that Maia has long faced. Pigeonholed as "the ukulele girl" thanks to the twee pop sounds of her early music - which includes viral hit 'Prom Dress' from 2019 debut studio album 'The Masquerade' - it's not hard to get the feeling that mxmtoon has been pegged as a person that she no longer is. As she says in 'rising' track 'victim of nostalgia', "Will I always be the words I wrote when I was 17?".
"'I'll joke about it on stage like, 'Oh my gosh, the ukulele girl is picking up the ukulele!'" she smiles. "I feel like half my comments on TikTok are, 'Oh my god, you're the girl who sings 'Prom Dress'!' or 'Oh my god, you're the ukulele girl!' And I'm like, 'I guess…? I haven't made that sort of music in four years but yeah, I guess I am!'
"I don't mind the singular definitions because I feel thankful that it makes me feel accessible to individuals around the world," she continues. "But I think the way I've broken out of that, hopefully, is just continuing to do what I love to do. And if that's exploring pop music and not using the ukulele, that's great. I think keeping myself open to exploring the different interests that I have and not feeling afraid of what people might define me as is really important."

Shelving the uke, new album 'rising' instead finds Maia embracing a wider range of the music that she's always loved: pure pop, disco, and '90s indie. As she puts it in the aforementioned anthemic closer 'coming of age': "The old me was OK / But I think it's time for something new".
Having always wanted to experiment with genre, it's only now that Maia's found the confidence to do so, stepping into this project with the aim of making something purely for herself. "This is an album I can be selfish for!" she says. "I can spend time making things that are exciting for just me, versus thinking too much about what my audience may think is palatable."
Luckily, it doesn't seem like she has to worry about fans begging for a return to the mxmtoon sound of old. Perhaps that's because they too have grown up alongside her; having watched her followers discover their own identities throughout the last four years - whether through "dying their hair or finding out if they have a name that fits them better" - there's a reciprocal connection between the singer and the people she's shared her life with for the past half decade.
"To watch that process, it's so freeing for me to also understand that I have the same freedom to do that within my own world," Maia notes. "There's this really nice rapport that I have with my community, and this mutual understanding that we can all grow, and change, and try out different things, and be open to whatever that may be.
"I just wish I could go back in time and talk to my 15-year-old self and let her know everything that she has been able to get up to," she beams. "I think she would have probably peed her pants and ran in the opposite direction!"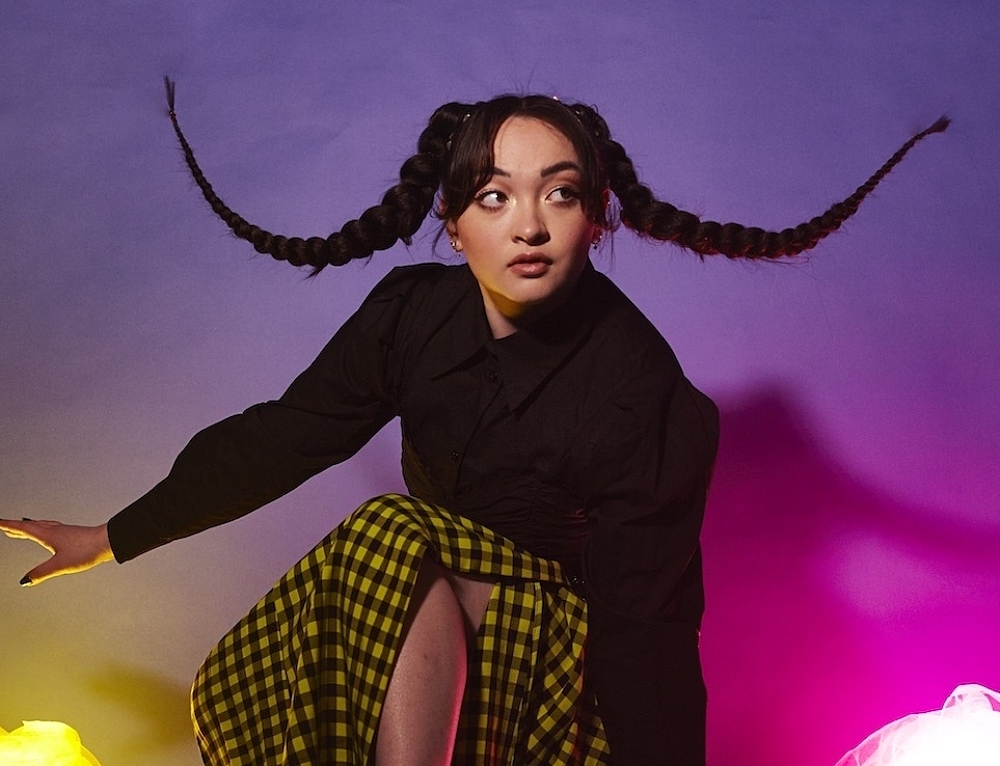 'rising' is out now via AWAL.