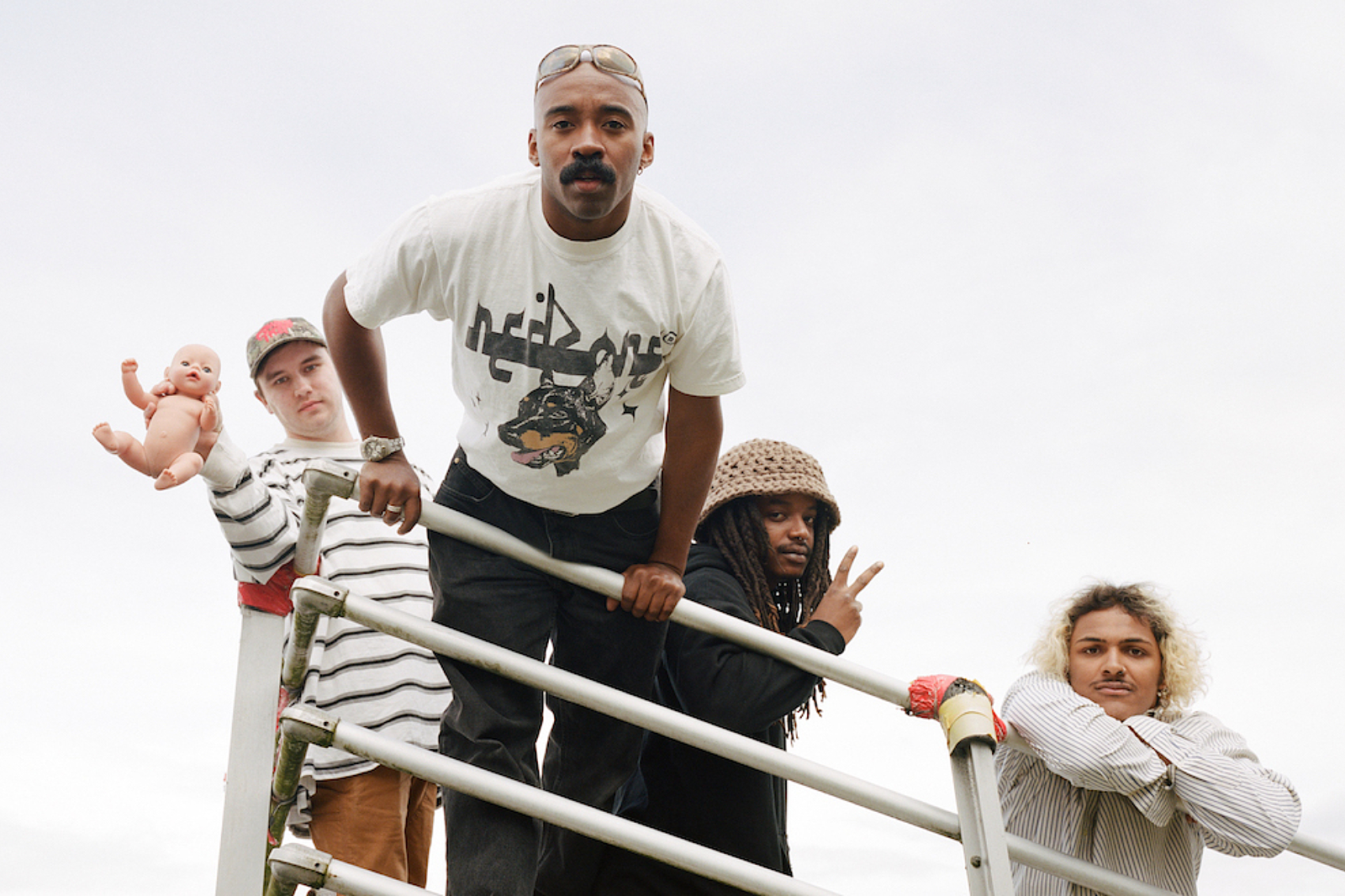 Photo: Colin Matsui
Get To Know… Enumclaw
The indie-rock band have just announced their debut album 'Save The Baby'.
Hello and welcome to DIY's introducing feature, Get To Know… getting you a little bit closer to the buzziest new acts that have been catching our eye as of late, and working out what makes them tick.
Recently we've met Edinburgh's Swim School, cool AF Aussie trio HighSchool, rising four-piece Krush Puppies, Conge, and now we're introducing you to the self-proclaimed "best band since Oasis" Enumclaw.
Hailing from Tacoma, Washington, the indie-rock quartet have just announced that their debut album, 'Save The Baby', will be landing on 14th October via Luminelle Recordings.
Sharing new single 'Jimmy Neutron' alongside the news, frontman Aramis Johnson says, "This song is about getting so close to love that you can almost taste it. All the highs of being in love and how ridiculously unlike yourself it can make you act. All the day dreaming you do about what things could be and how they might go. There's always a catch though and in this story as soon as you reach out to grab 'love' and have it in your hands you drop it."
We sent the group over some quick fire questions to find out a lil' bit more about them.
Describe your music to us in the form of a Tinder bio.
Aramis: Always fun, sometimes emotional.
LaDaniel: I'm a city boy, but I'm down to get dirty!
Eli: I'm silly goofy but my life is a movie.
Nathan: Looking for a third…
What's your earliest musical memory?
Aramis: Probably sitting in the back of my dad's car listening to 50 cent's 'Get Rich or Die Tryin".
LaDaniel: Sitting in the back of my mom's car and listening to Ludacris' 'Chicken-N-Beer' album around 2003-2004, I still think that album is pretty cool.
Eli: Listening to Lil Boosie mixtapes my brother burnt onto a CD through blown speakers in the central district.
Nathan: Probably my grandpa playing guitar when we'd visit when I was young.
Who were some artists that inspired you when you were just starting out (and why)?
Aramis: I was really inspired by the point of view that Drake was coming from when he first came on to the scene. It was the first time music made me feel seen.
LaDaniel: I was always a big fan of Surf Curse and Homeshake's early work. It was those two that really showed me how possible it was to flesh out some DIY tracks at home.
Nathan: Bright Eyes, Prince, Kanye, Third Eye Blind. I first started recording music by learning Bright Eyes covers with my homie Eric. Prince's 'Purple Rain' and 'When Doves Cry' were huge for me wanting to play music and learn guitar. Kanye showed me how to believe in myself. I found the Third Eye Blind self titled in high school and instantly became obsessed with it, it's honestly still my favorite album of all time. And how could I forget Nirvana. Everything about their story and Kurt's values and outlook on music has always been inspiring to me.
You're from Tacoma, Washington - what do you think of the music scene there at the moment?
Aramis: I think its in the perfect place for something new and excited to come in and take it by storm.
LaDaniel: I think it's in a weird place right now, but I know that can change. I hear and see similar issues in other cities as well.
Nathan: It feels a little quiet at the moment but at the same time like it could explode and be very important at any moment and I hope we can be a part of lifting everyone up. We have a lot of very talented friends.
Are there any other artists breaking through at the same time that you take inspiration from?
Aramis: I really like what bands like Milly, Momma, Wednesday, and MJ Lenderman are doing right now
LaDaniel: Not really no, I wish I paid more attention…
Eli: None I can think about without reaching, not even on some cool guy shit.
Nathan: Pretty much same answer as Aramis. Wednesday and MJ Lenderman are the homies and also my favorite bands out right now. I've also been into The Freakout (shout out weedheavyspliff), Titanic 2 (check out their new record, Spencer recorded Jimbo Demo!!), Hotline TNT, Ethel Cain and Toner. Also the new Friendship songs have been great.
Who would be your dream collaborator?
Aramis: Sampha I think about it all the time. He's one of my favorite songwriters.
LaDaniel: Dev Hynes and Rico Nasty would be a dream
Eli: Pierre Bourne and Thomas Bangaleter would be nuts.
Nathan: Very hard question but I think we'd make a banger with Dev Hynes and Porches.
Musically or otherwise, what are you most looking forward to this year?
Aramis: I think I'm most excited to go back out on tour and to make more music.
LaDaniel: I'm really looking forward to seeing some of my family this summer in Louisiana for a lil family reunion. It's been a while and I miss them
Eli: Soul Glo and Show Me The Body are playing in Tacoma this summer, pretty geeked about that.
Nathan: Excited for the weather to change so I can get outside more and then going on tour this fall.
If people could take away one thing from your music, what would it be?
Aramis: That it's real life.
LaDaniel: I hope they have fun!
Eli: We really care about what we do.
Nathan: We put everything we have into it.


Get your copy of the latest issue
More like this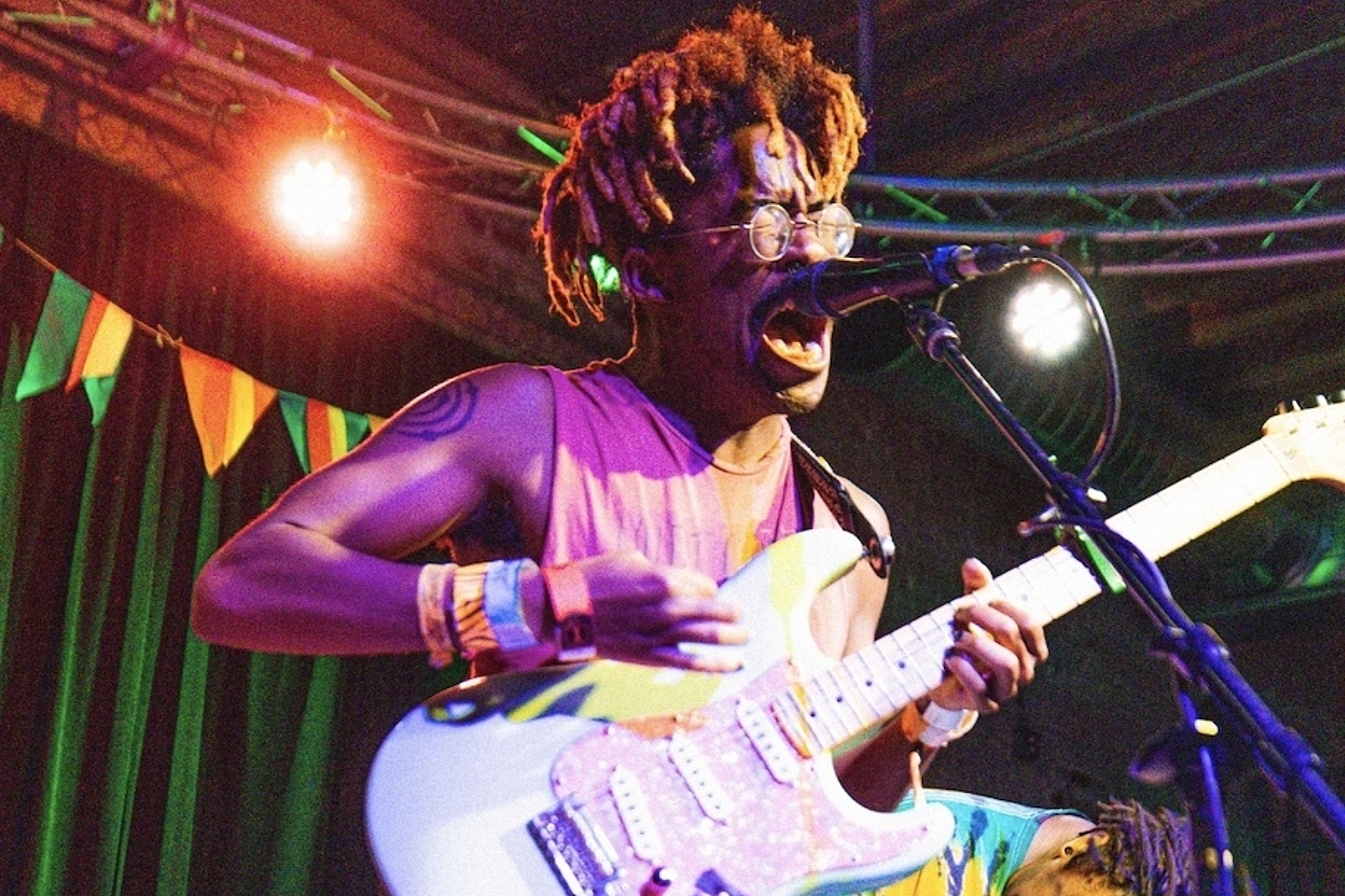 Enumclaw, Blvck Hippie, Indigo De Souza and more stand out at the festival's 10th anniversary celebrations.