Watch
LIFE release new single 'The Drug'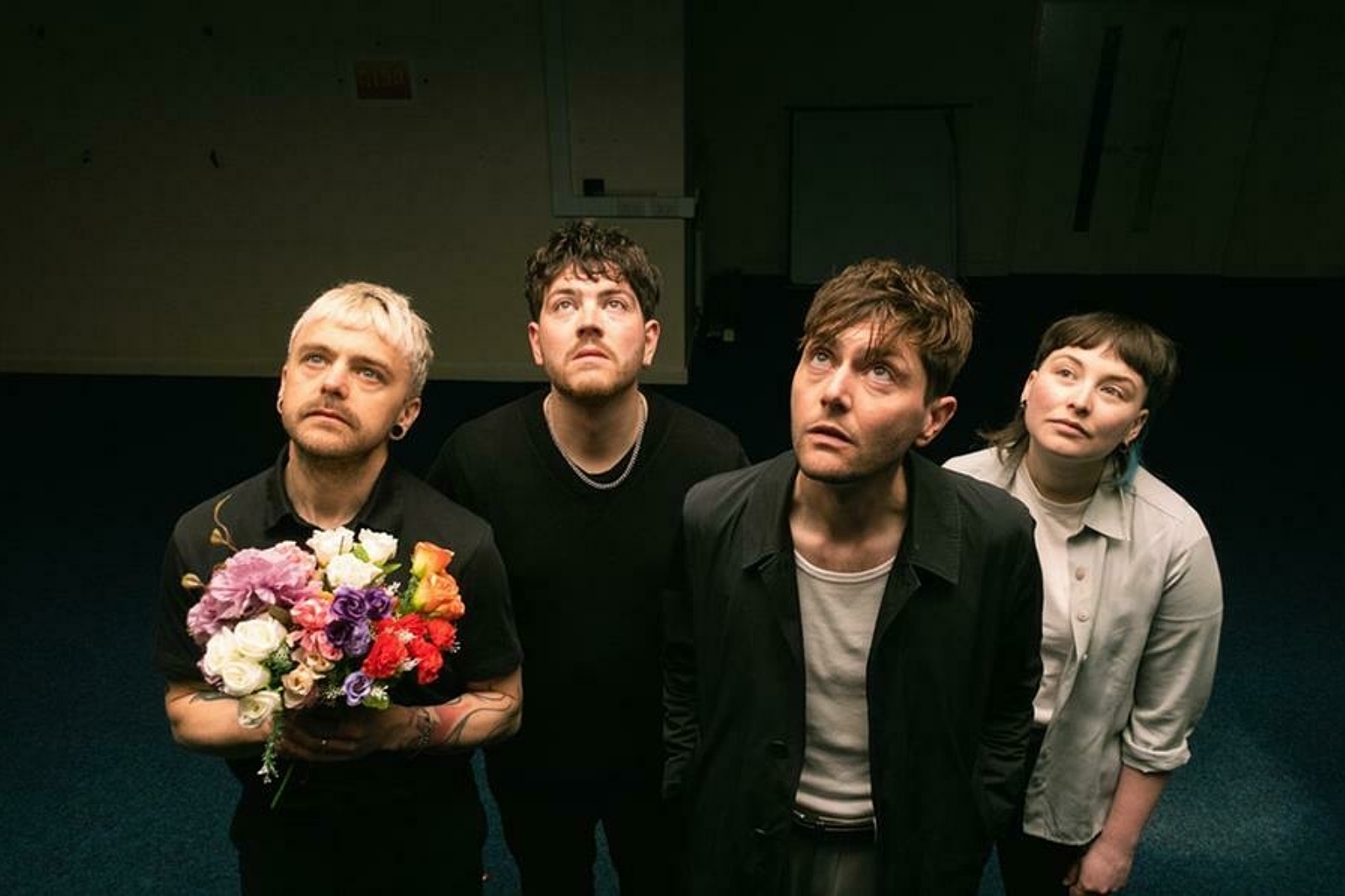 Photo: Luke Hallett
It's the latest track lifted from their forthcoming album, 'North East Coastal Town'.
Ahead of the release of their third album 'North East Coastal Town' on 19th August, LIFE are sharing their latest single 'The Drug'.
Speaking on the new single vocalist Mez Green says, "The Drug is a love song. I wrote the lyrics in the cold mountains of Italy before taking them into the room with the band. 'The Drug I needed has always been here, the drug I needed has always been near' is, for me, realising that loved ones and those that love you, no matter where you are, can always be present. I'd never really believed this before and whilst this purity is at the lyrical heart of the song musically the band decided to inject flecks of dance, pop, harmonics, and dirty pulses to give the song drive, repetition and jerk-ability."
Check it out now below.
'North East Coastal Town' Tracklisting:
1. Friends Without Names
2. Big Moon Lake
3. Incomplete
4. Almost Home
5. Duck Egg Blue
6. Shipping Forecast
7. Poison
8. Self Portrait
9. The Drug
10. Our Love Is Growing
11. All You Are
See LIFE live at the following dates:
JULY
08 – BST @ Hyde Park w/ Pearl Jam, London
13 – Colours of Ostrava, Czech Republic
AUGUST
19 – Record Junkee, Sheffield (7pm)
22 – The Vinyl Whistle, Headingley (1pm) / Jumbo, Leeds (3.30pm) / Crash, Leeds (6pm
23 – Rough Trade Bristol
24 – Parade Vibes, Watford (1pm) / Rough Trade East, London (7pm)
25 – Pie & Vinyl, Southsea (1pm) / Resident, Brighton (6pm)
SEPTEMBER
03 – Album launch party at The Social, Hull
08 – Big Festival, Andalucia
10 – Mad Cool Sunset, Madrid
27 – Confort Modern, Poitiers
28 – Rock School Barbey, Bordeaux
29 – Astrolabe, Orleans
30 – Point Ephemere, Paris
OCTOBER
03 – The Cluny, Newcastle
04 – Brudenell Social Club, Leeds
05 – Mash House, Edinburgh
06 – The Deaf Institute, Manchester
07 – Bootleg Social, Blackpool
08 – Bodega, Nottingham
10 – The Fleece, Bristol
11 - Patterns, Brighton
12 – Scala, London
14 – Joiners, Southampton
17 – Blueshell, Cologne
18 – Molotow Club, Hamburg
20 – Café V Lese, Prague
21 – Rocking Chair, Switzerland
22 – Arci Bellezza, Milan
23 – Freakout, Bologna
25 – Hole 44, Berlin
26 – Merelyn, Nigmegen
27 – Rotown, Rotterdam
28 – ACU, Utrecht
29 – London Calling Festival, Amsterdam