Listen
Katy J Pearson releases new track 'Float'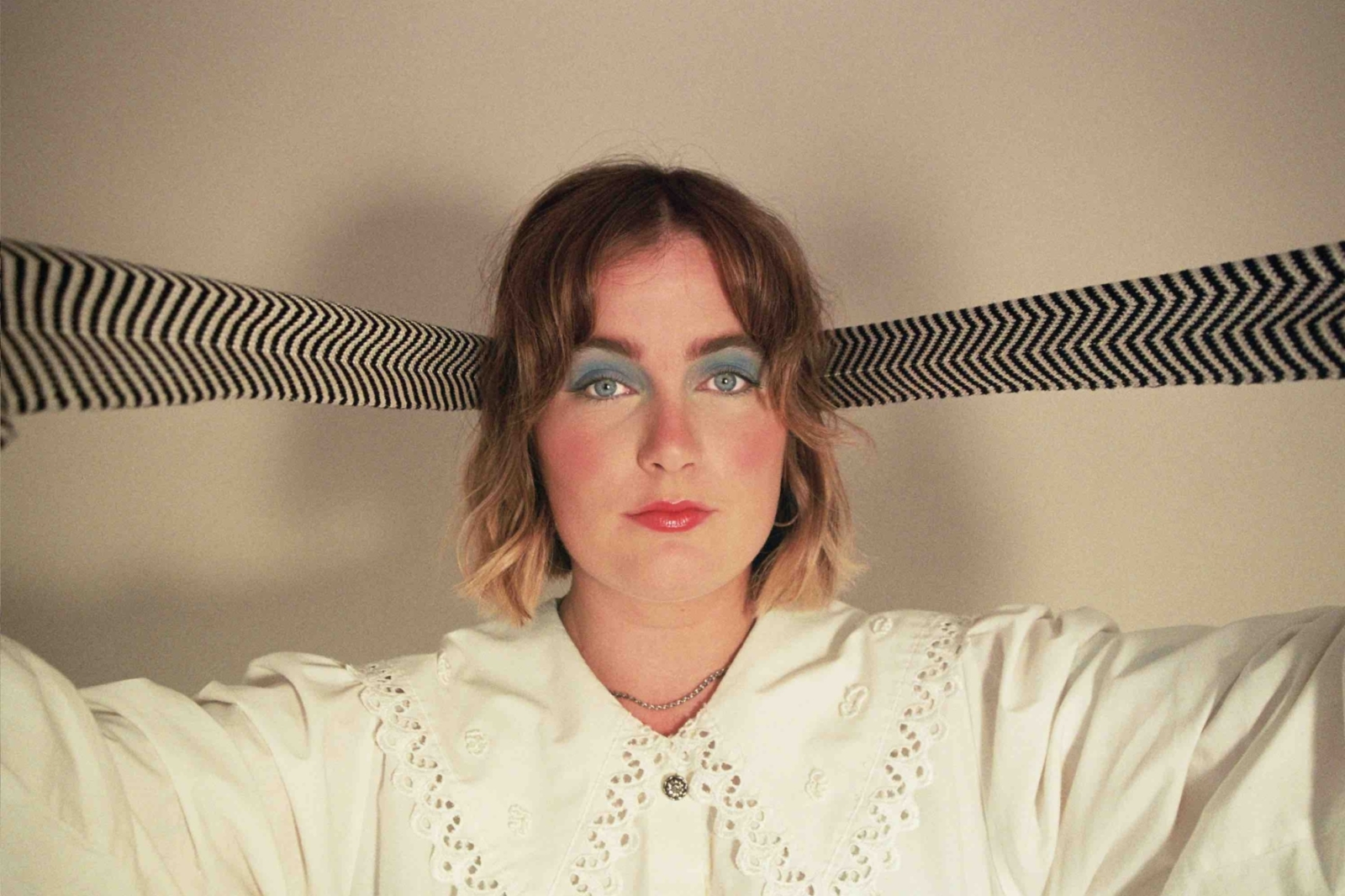 It's the latest preview of her upcoming album 'Sound of the Morning'.
With her new album 'Sound of the Morning' out on 8th July on Heavenly Recordings, Katy J Pearson is giving us the latest taste of what to expect, sharing new track 'Float'.
"I wrote this track with Oliver Wilde, a founding member of the excellent Pet Shimmers – he's been at the centre of the Bristol music community for several years," Katy explains. "For the new album, I wanted to collaborate with some of my peers that I admire, so I jammed with Oli for a few weeks – he'd come round with his laptop and interface and we'd write songs together. Float is one of the tracks that came out of those writing sessions and as soon as we wrote it I knew that it had to be on the record; it was one of my favourites to write and I love it. It has such an atmosphere and I think you can really feel the emotion and pain of the song; it's about life experiences and all the things that lead up to certain moments. It's quite nostalgic and given the past two years we have had, references wondering about when things will become more stable again."
Check it out below.
'Sound of the Morning' Tracklisting:
1. 'Sound Of The Morning'
2. 'Talk Over Town'
3. 'Riverbed'
4. 'Howl'
5. 'Confession'
6. 'The Hour'
7. 'Float'
8. 'Alligator'
9. 'Game Of Cards'
10. 'Storm To Pass'
11. 'Willow's Song'
See Katy J Pearson live at the following dates:
JUNE
23-25 – Glastonbury Festival - GLASTONBURY
26 – Lloyds Ampitheatre (with First Aid Kit) – BRISTOL
JULY
07 – Third Man – LONDON (lunchtime solo show) *
07 – Fighting Cocks – KINGSTON (evening full band show) *
08 – Rough Trade – BRISTOL (full band show) *
09 – Pie & Vinyl – SOUTHSEA (lunchtime 4-piece show) *
09 – Resident – BRIGHTON (evening 4-piece show) *
10 – Rough Trade – NOTTINGHAM (lunchtime 4-piece show) *
11 – Jumbo – LEEDS (4-piece show) *
12 – Rough Trade East – LONDON (full band show) *
13 – Friendly Records – BRISTOL (4-piece show) *
22 – Bluedot – MACCLESFIELD
23 – Latitude – SOUTHWOLD
29 – Deer Shed – THIRSK
AUGUST
10 – Winterthurer Musilfestwochen – WINTERTHUR, CH
19 – Green Man – CRICKHOWELL
21 – Beautiful Days – OTTERY ST MARY, DEVON
SEPTEMBER
08 – Trinity – BRISTOL
09 – Cornish Bank – FALMOUTH
10 – Cavern – EXETER
11 – Joiners – SOUTHAMPTON
13 – Chalk – BRIGHTON
14 – Olby's – MARGATE
15 – Electric Ballroom – LONDON
17 – Brudenell Social Club – LEEDS
18 – The Cluny – NEWCASTLE
20 – Voodoo Rooms – EDINBURGH
21 – Mono – GLASGOW
22 – Gorilla – MANCHESTER
24 – Float Along – SHEFFIELD
25 – Rescue Rooms – NOTTINGHAM
27 – Clwb Ifor Bach – CARDIFF
28 – Hare & Hounds – BIRMINGHAM
30 – The Bullingdon – OXFORD
OCTOBER
01 – Ritual Union - BRISTOL
NOVEMBER
04 – Pier 2 – BREMEN, DE ^
05 – Tempodrom – BERLIN, DE ^
07 – Cirque Royal – BRUSSELS, BE ^
08 - Royal Carré – AMSTERDAM, NL ^
^ with Pavement
* in-store shows