Festivals
Muse, Liam Gallagher and the best things to do at the return of Rock in Rio Lisboa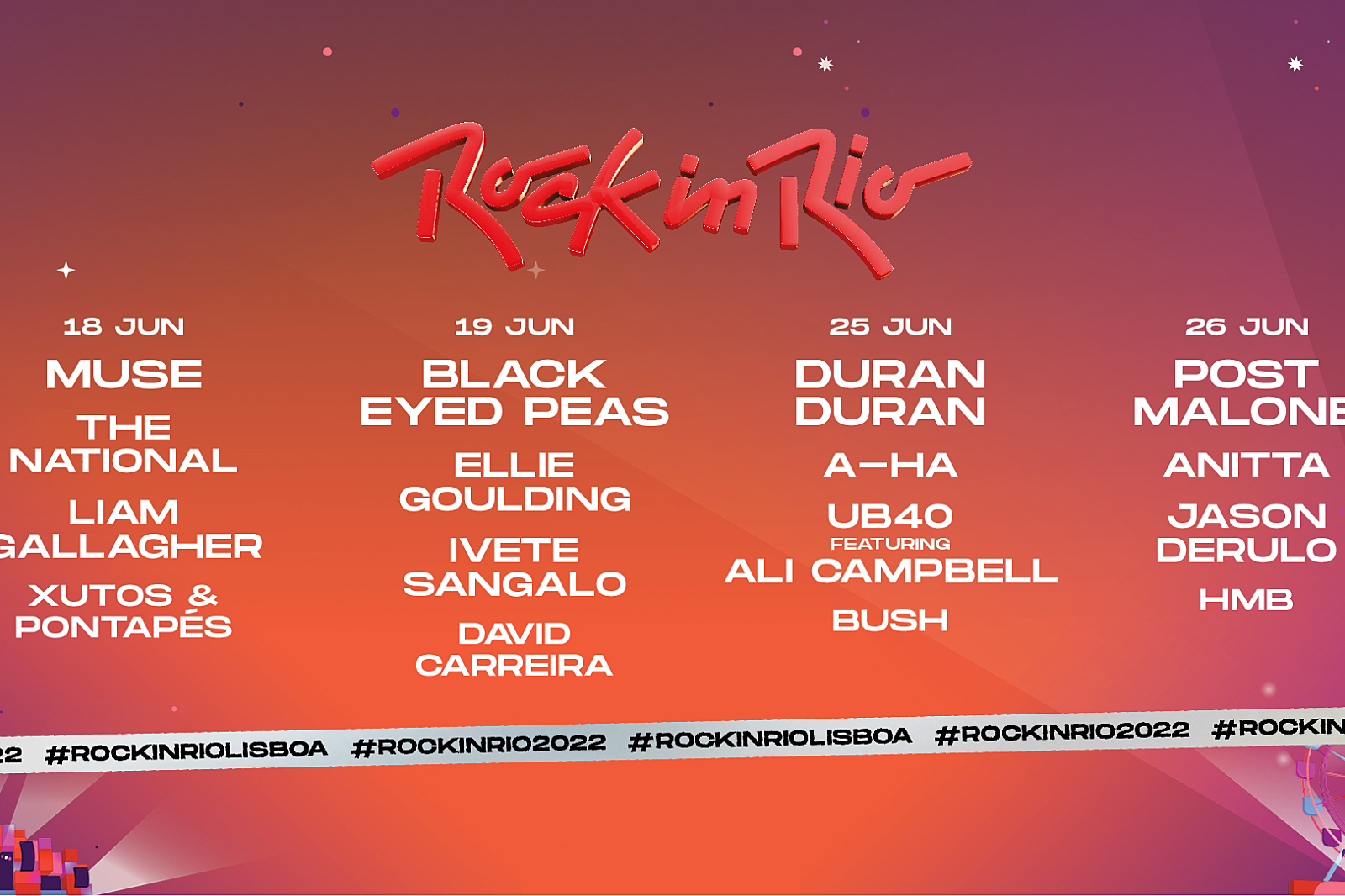 The mammoth festival kicks off for the first of two weekends tomorrow!
After two years away, Rock in Rio Lisboa will be blasting open the gates of the city's Parque da Bela Vista once more tomorrow (18th June) for the first instalment of its heavyweight, two-weekend return. Lining up alongside headliners including Muse, Duran Duran and Post Malone, the site boasts a smorgasbord of entertainment to keep you partying until the small hours. Thinking of a last minute summer treat? Here's how to make the most of the ultimate musical Portuguese party…

Get ready for a mosh with Muse and Liam Gallagher
Putting the 'rock' in Rock in Rio, Saturday 18th's line-up features a trio of guitar-wielding heroes to tickle all different kinds of fancies. Lining up in the corner of big anthemic sing-alongs comes Our Kid himself, Liam Gallagher; digging into more cerebral but no less enormous thrills come The National, meanwhile everyone's favourite intergalactic space rockers Muse will be rounding out the night with a career-spanning set of hits. Three, as they say, is the magic number.

Go back to the '80s with Duran Duran
With Sunday 19th repping big pop power ℅ the Black Eyed Peas and Ellie Goulding, and the following Sunday 25th boasting a huge headline from Post Malone, it's Saturday 24th's line-up that you want for some prime nostalgia. From 'Girls on Film' to 'The Reflex', Duran Duran have more slick bangers than you can shake a shoulder pad at - plus, you even get to sing along to 'Rio' at Rock in Rio. Deeply satisfying.

Make like Friendly Fires, and jump in the pool
With temperatures reliably nested around the mid-twenties, you'll want to cool off in between dance seshes. Enter the Somersby Pool Party: an opportunity to take a dip or a dive, all whilst soundtracked by a rotating cast of top level DJs. Electronic label Fuse Records will take over the decks on the 18th, while Chá de Funk will be bringing the sunshine vibes the following day. You don't get that at Reading and Leeds.

Listen to a live podcast recording
These days, festivals are so much more than just music, and Rock in Rio Lisboa boasts an array of extra-curricular activities to keep your curiosity satiated. Over on the Super Bock Digital Stage, grab a seat and listen to a specially curated selection of talks and live podcasts from local broadcasting favourites; there's even a special Not So Secret 'stage', where you can glimpse all the behind the scenes action of the festival via a dedicated social channel.
Get your game on
If you're normally surgically attached to your controller then fear not: the festival's Game Square is here to satisfy your cravings. From retro stalwarts to brand new favourites, try your hand at their vast array of toys, before heading to the Worten Game Stage to watch a host of top gamers do their thing. Into more IRL than on-screen fun? Hop over to the Ferris Wheel PiscaPisca, 7Up slide or Rock in Rio's family entertainment area to get your kicks.
Fill your tummy and save the planet
With a focus on sustainability, the Continente Chef's Garden is doing its bit both for local culinary talent and the planet as a whole. Committed to zero waste and prioritising local ingredients, some of Portugal's top chefs including Justa Nobre and Miguel Castro e Silva have curated special menus specifically for the festival - add to that a Chef's Stage to ensure your meal has an appropriately top tier soundtrack, and you've got all your foodie boxes ticked.