Visit:
Third Man Records and the best of music in Nashville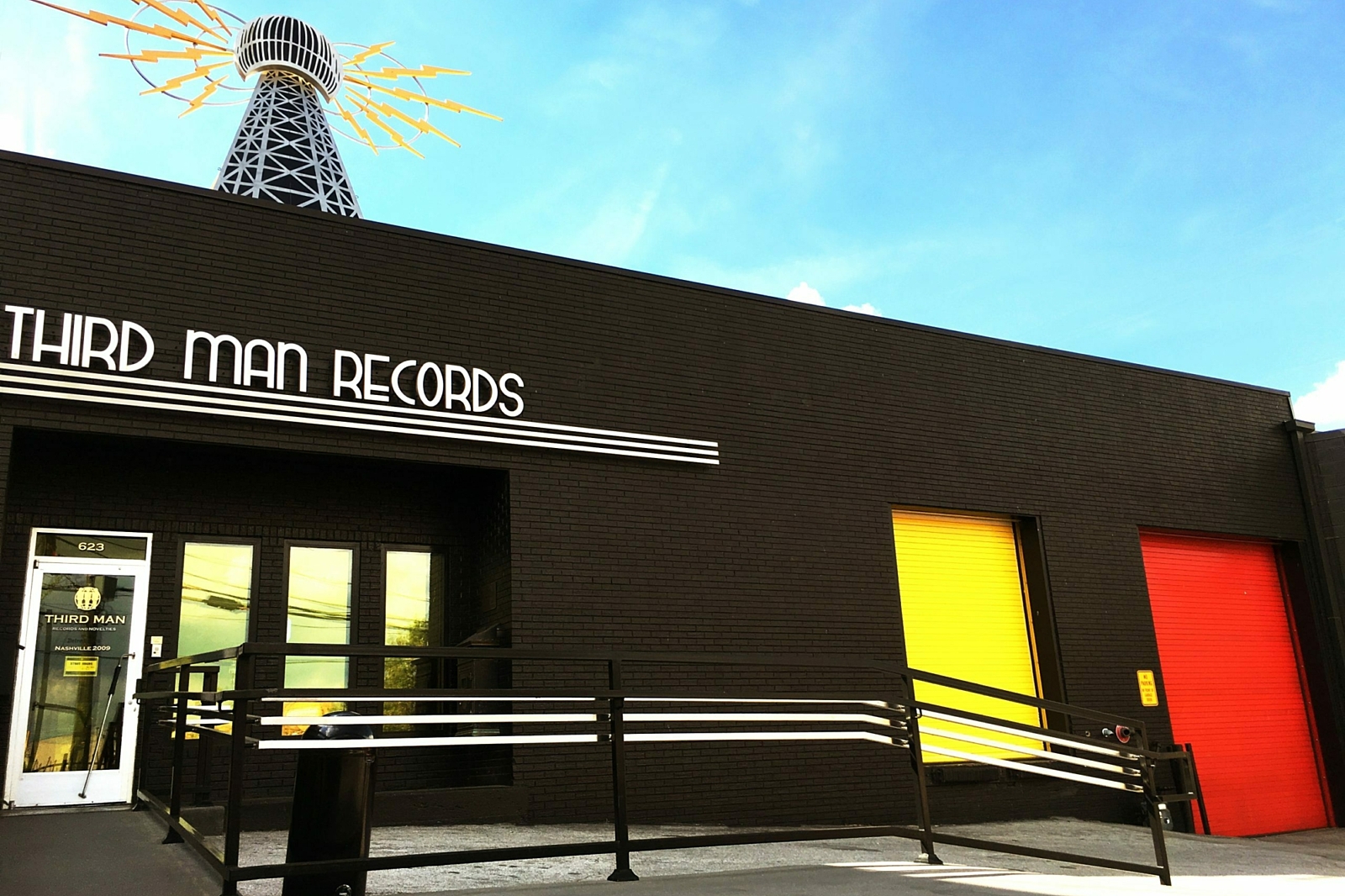 Made your pilgrimage to our June cover star Jack White's HQ? Here's what to do next.
This month, we've brought blue-haired bona-fide rock legend Jack White to DIY's cover, heading over to Nashville to pay the creative polymath a visit on home turf.

Having settled in the Tennessee capital for the past 17 years, White's label Third Man Records also boasts its flagship shop on the city's 7th Avenue South: a bright yellow haven of records, merch, curiosities and interactive toys, from a straight-to-vinyl recording booth that Neil Young laid down 2014 album 'A Letter Home' in to a restored vintage mould-maker, that'll spit you out a pocket-sized replica White guitar if you pop in $2.

Out back, meanwhile, is the Blue Room - a live venue that also boasts its own direct-to-acetate recording equipment, centred around the very same lathe used by James Brown in the '50s. A near-obsolete recording process that allows a live performance to be directly transposed with no room for overdubs, leaving all the details and humanity left in, the set-up has attracted everyone from The Grateful Dead to Billie Eilish and Olivia Rodrigo, and stands as the only one of its kind in the world.

It's enough to send an audiophile hot-footing it to the South in itself, but Third Man is only part of a thriving and varied scene amidst Nashville's self-titled Music City. From the classic country roots of the region to a more modern network of independent venues and dedicated local promoters, you can see why White chose the area for his own.

Here's how to navigate Nashville as a music fan, once you're all Jack-ed up and ready to roll.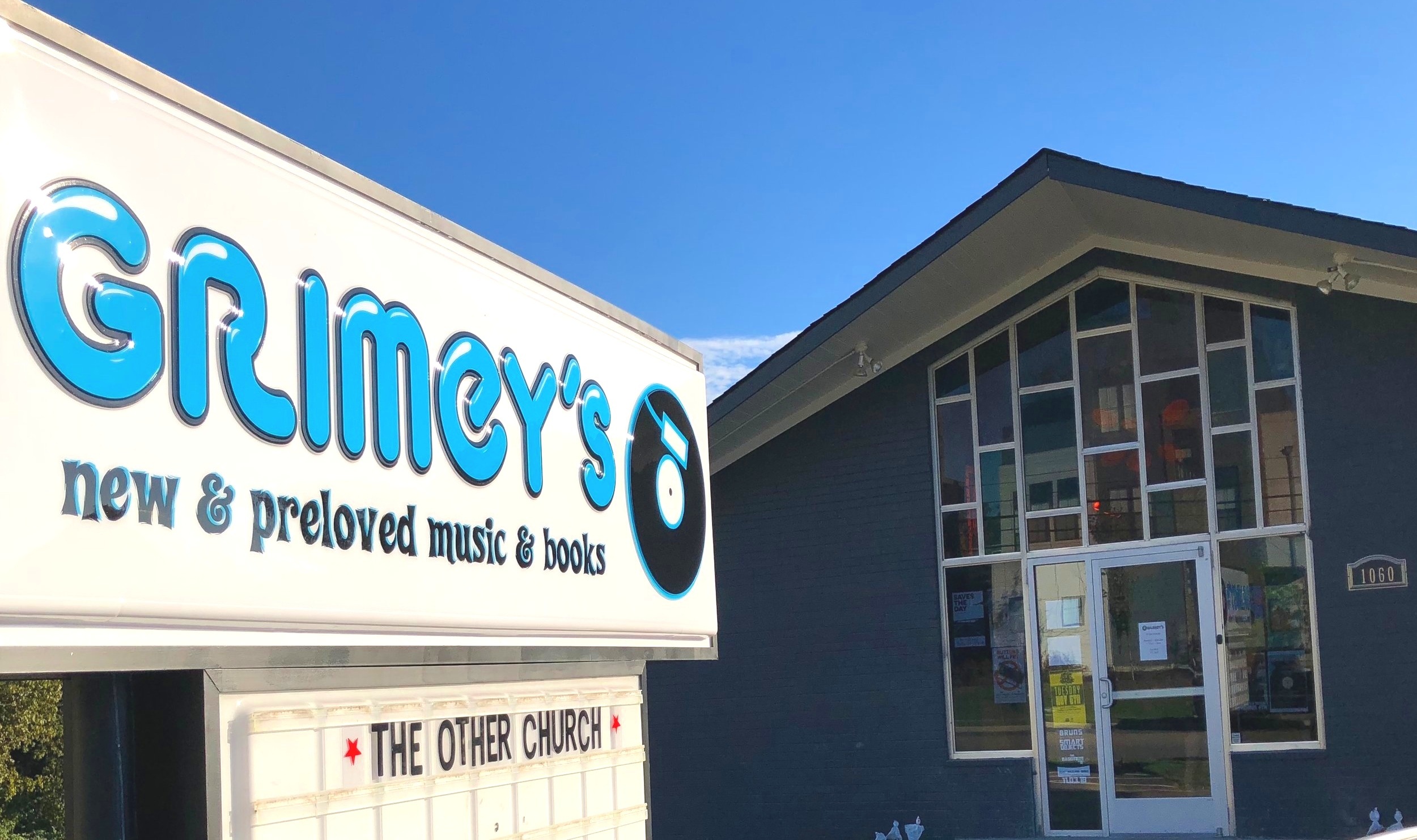 The Basement and Nashville's independent venue circuit
Though the city's much-loved Mercy Lounge recently closed its doors, there's still a thriving community of independent venues supporting far more than just country music and providing a nurturing ground for local talent as well as touring artists. Local legend Mike Grimes founded Grimey's Records and also runs two venues - The Basement and The Basement East - the former of which features a weekly night that acts as essentially one-up from an open mic, giving an opportunity for unsigned artists but vetting them for quality before. Couple that with big name attractions (Beck played a surprise show at The Basement East earlier this year, with White turning up to introduce him onstage) and you've got a magnet of a venue that supports the local scene in a tangible way.

Navigating Broadway and the honky tonk strip
Though Nashville's Broadway strip can be a total sensory overload, with day drinkers heading to its neon-signed bars and venues from Monday morning through to Sunday's small hours, there are a few joints that come specifically recommended for those craving something more akin to the country mecca's origins. Robert's Western World is the pick of the bunch, with its in-house performers preferring trad country fare to the more ubiquitous covers sets of the strip; Layla's Honky Tonk next door comes a close second, with most bars serving deliciously greasy snacks to soak up the bevs.

Songwriting showcases and behind the scenes
Nashville's appreciation of the less public-facing talents that go into making a hit separates it from most industry-heavy areas; here, songwriters are thrown Number One parties whenever their work lands a top spot, and aspiring talents can showcase their wares to peers and the public in special songwriting showcases. 2018 documentary It All Begins With A Song attempts to document the rich songwriting history of the city, whilst there's even a Songwriters Hall of Fame to give credit to the behind-the-scenes talents responsible for some of the world's biggest hits.

Cribbing up on the history
As a whole, indeed, Nashville takes pride in celebrating musical history and, in between shows, it's more than worth taking a trip through the archives at one of the city's myriad music museums for a little side dish of education. From permanent exhibitions dedicated to Johnny Cash and Patsy Cline to the world-renowned Country Music Hall of Fame where you can see, among other things, Elvis' gold car and Shania Twain's actual leopard print jumpsuit (!), perhaps the most illuminating is the National Museum of African American Music, which joins the dots from country through jazz, soul and hip hop to show the huge influence that African Americans have played in shaping the country's music history.
Thanks to the Nashville Convention & Visitors Corp, Virgin Hotels Nashville, and the Grand Hyatt Hotel Nashville.