News
Eyedress confirms new album 'Full Time Lover'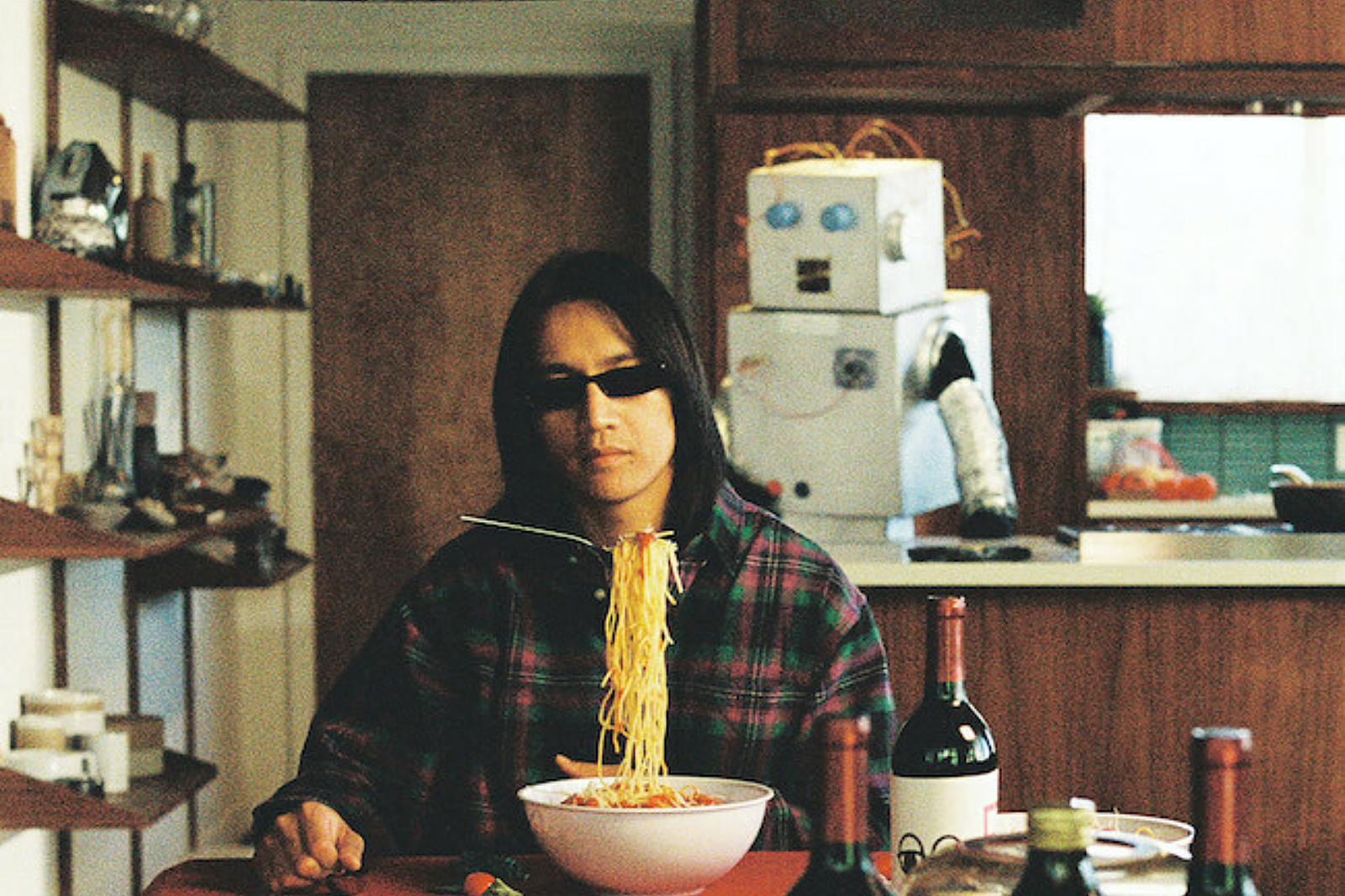 Check out new track 'Spaghetti' now.
Set for release on 26th August via Lex Records, Eyedress has confirmed his new album 'Full Time Lover'.
"This is the album where I'm putting all the genres together, and I usually keep them separate," he explains. "I'll drop a whole rap album, or I'll drop a whole guitar album. But I thought, maybe everyone already knows me as this person who does all of these things. So why don't I just put it all on the same album?"
Sharing new track 'Spaghetti' featuring Homeshake alongside the news, Eyedress adds, "Never did I imagine that I'd be going into a studio with Peter [HOMESHAKE]… I met him a long time ago when he still played guitar for Mac DeMarco's band. My old band Bee Eyes opened for Mac in Singapore and Kuala Lumpur. Ever since then I've been inspired by them, they were the first people I knew making a living making the kind of music they made."
Check out 'Spaghetti' below.
'Full Time Lover' Tracklisting:
1. BREAK THE LAW
2. 2 HEADED GOAT (FEAT. REALYUNGPHIL & LUCIEN CLARKE)
3. STAY OUT THE WAY (FEAT. N8NOFACE & SLIMESITO)
4. STILL IN LOVE
5. FULL TIME LOVER (FEAT. ELVIA)
6. SPAGHETTI (FEAT. HOMESHAKE)
7. CRAZY 90'S BABY
8. PLAY YOUR CARDS RIGHT
9. HOUSE OF CARDS
10. DINNER TIME (FEAT. THE DRUMS & PAUL CHERRY)
11. TRY ANOTHER TIME (FEAT. THE DRUMS)
12. REWARD (FEAT. TRIT95)
13. IN THE DOG HOUSE (FEAT. FRANKY VILLANI)
14. A GOOD LIFE
15. ONLY GIRL FOR ME
16. DON'T SUFFER
17. FAITH IN LOVE (FEAT. PROVOKER)
18. SHROOMS IN DISNEYLAND (FEAT. TIM KOH)
19. DREAM DEALER (PROD. BY CHAD HUGO)
20. UNCOMFORTABLE (PROD. BY NOSAJ THING)
21. SMOKE & MIRRORS (FEAT. NA-KEL SMITH, BOOFPAXMOOKY/PROD. BY CASHCACHE)
22. FACTS (FEAT. CASHCACHE)
23. FAMOUS (FEAT. BIGSMOKECHAPO)
24. R&B LOVE (FEAT. 645AR & BOOFPAXKMOOKY)
25. MR NICE GUY (FEAT. VEX RUFFIN)
26. DON'T WAKE UP MY BABY (FEAT. CHUCK STRANGERS)
27. SAFE WITH YOU (FEAT. ZEROH & GONJASUFI)
28. HOLY SHIT (FEAT. STARKER & YL/PROD. BY BEE EYES)