Glastonbury 2022
Olivia Rodrigo and Lily Allen bring a duet of 'Fuck You' to Glastonbury in protest of America's Roe vs Wade reversal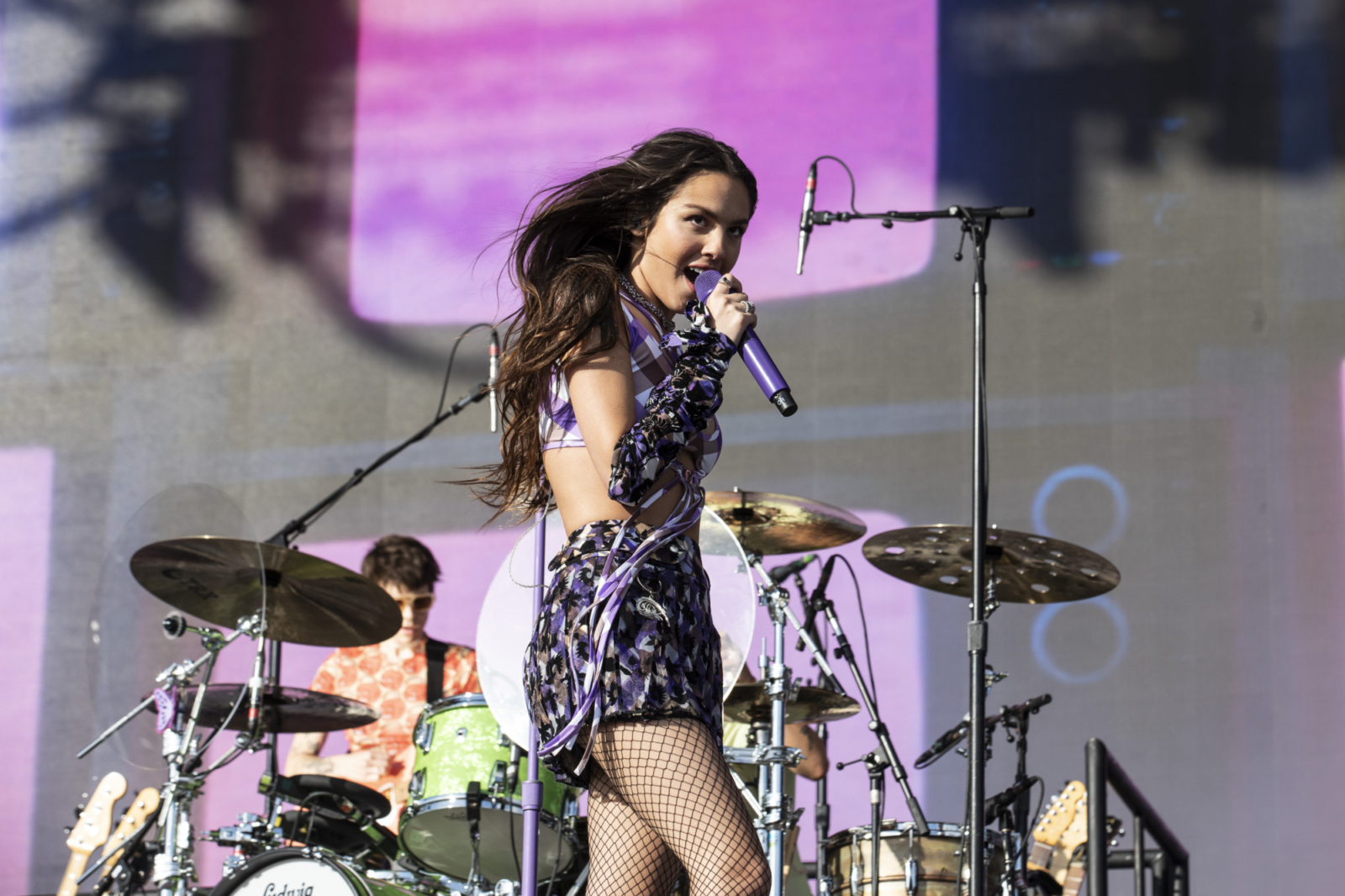 Photo: Emma Swann
In a weekend of politically-charged sets, the singer's massive Other Stage set will be remembered as a moment.
Olivia Rodrigo used her hugely-packed Other Stage set on Glastonbury's Saturday afternoon to protest America's reversal of the Roe vs Wade rights to abortion, bringing out Lily Allen for a momentous rendition of the latter's 'Fuck You' - itself a commentary on right wing political decision-making.
Taking the opportunity mid-set to speak about the decision - which will see millions of American women lose their rights overnight - the singer said, "This song goes out to the five justices - five people who don't give a shit about women" before naming the protagonists individually by name: Samuel Alito, Clarence Thomas, Neil Gorsuch, Brett Kavanaugh and Amy Coney Barrett.

Rodrigo then introduced Lily Allen as a personal hero before the pair collaborated on 'Fuck You', with the entire crowd singing in unison.
During the rest of her set, the singer served up a cover of Avril Lavigne's 'Complicated' alongside hits from 2021 debut 'Sour' including a an opening salvo of 'Brutal' and 'Jealousy Jealousy', and a closing 'Good 4 U'.