Listen
She & Him share "Til I Die'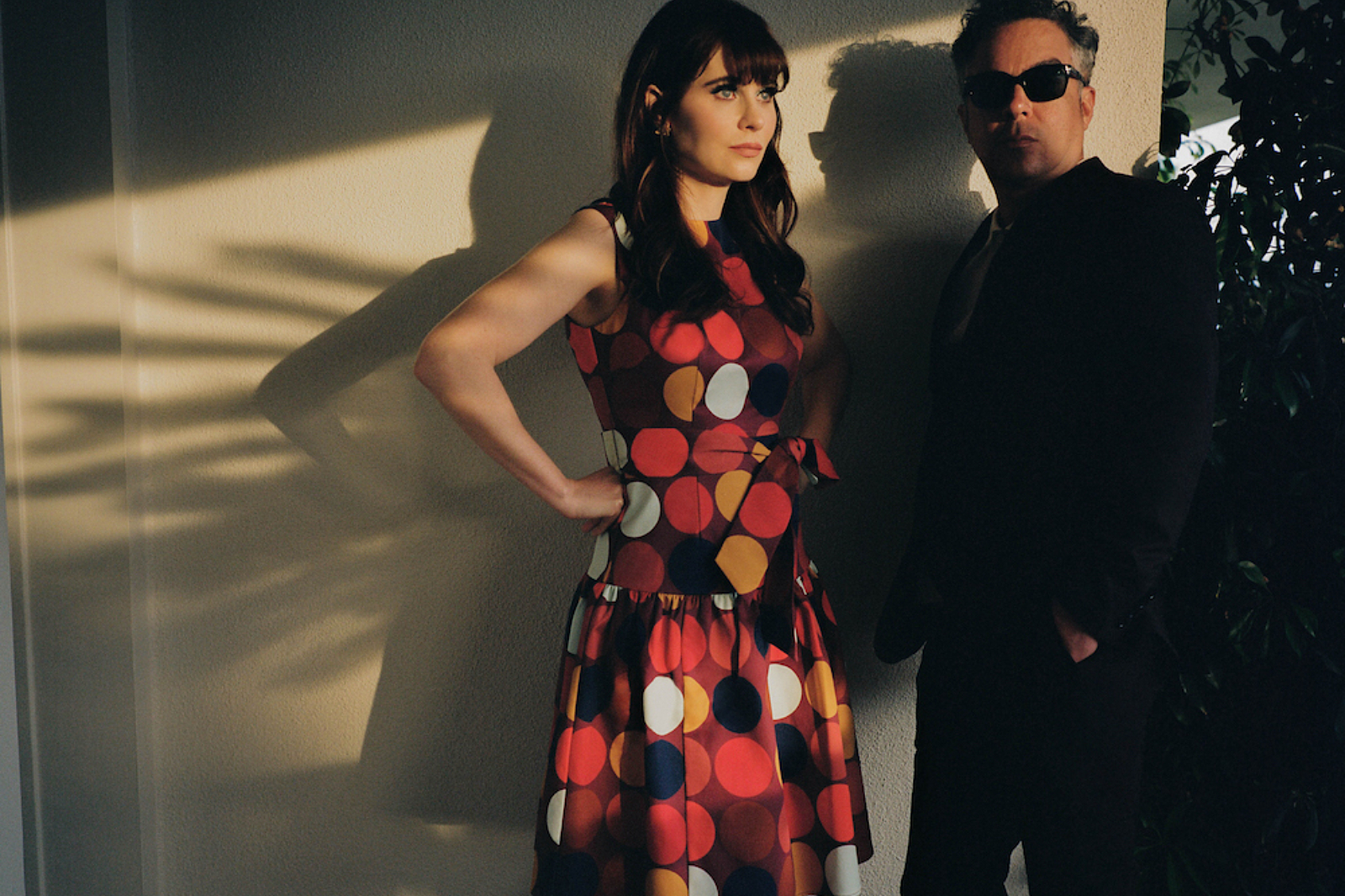 Photo: Chantal Anderson
It's the latest single from their upcoming album 'Melt Away: A Tribute to Brian Wilson'.
Ahead of the release of their seventh studio album, a tribute to Brian Wilson, 'Melt Away: A Tribute To Brian Wilson' on 22nd July on Fantasy Records, She & Him are sharing "Til I Die'.
"Matt introduced that one to me," Zooey Deschanel explains. "I didn't know it but loved it instantly. The melodies are stunning."
"It's incredibly complex—the more you get into it, it's like a labyrinth, but one you enjoy being in," M. Ward adds.
Check out their version below.
'Melt Away: A Tribute To Brian Wilson' Tracklisting:
1. Darlin'
2. Wouldn't It Be Nice
3. Til I Die
4. Deirdre
5. Melt Away
6. Good To My Baby
7. Don't Talk (Put Your Head On My Shoulder)
8. Don't Worry Baby
9. This Whole World
10. Kiss Me, Baby
11. Do It Again ft. Brian Wilson
12. Heads You Win, Tails I Lose
13. Please Let Me Wonder
14. Meant For You
See She & Him live at the following dates:

SEPTEMBER
09 - Vienna, VA - Wolf Trap
10 - Boston, MA - House of Blues
11 - Portland, ME - State Theater
13 - Brooklyn, NY - Brooklyn Steel
14 - Philadelphia, PA - The Fillmore
16 - Grand Rapids, MI - Meijer Gardens