Listen
Manic Street Preachers share 'Sleep Next To Plastic'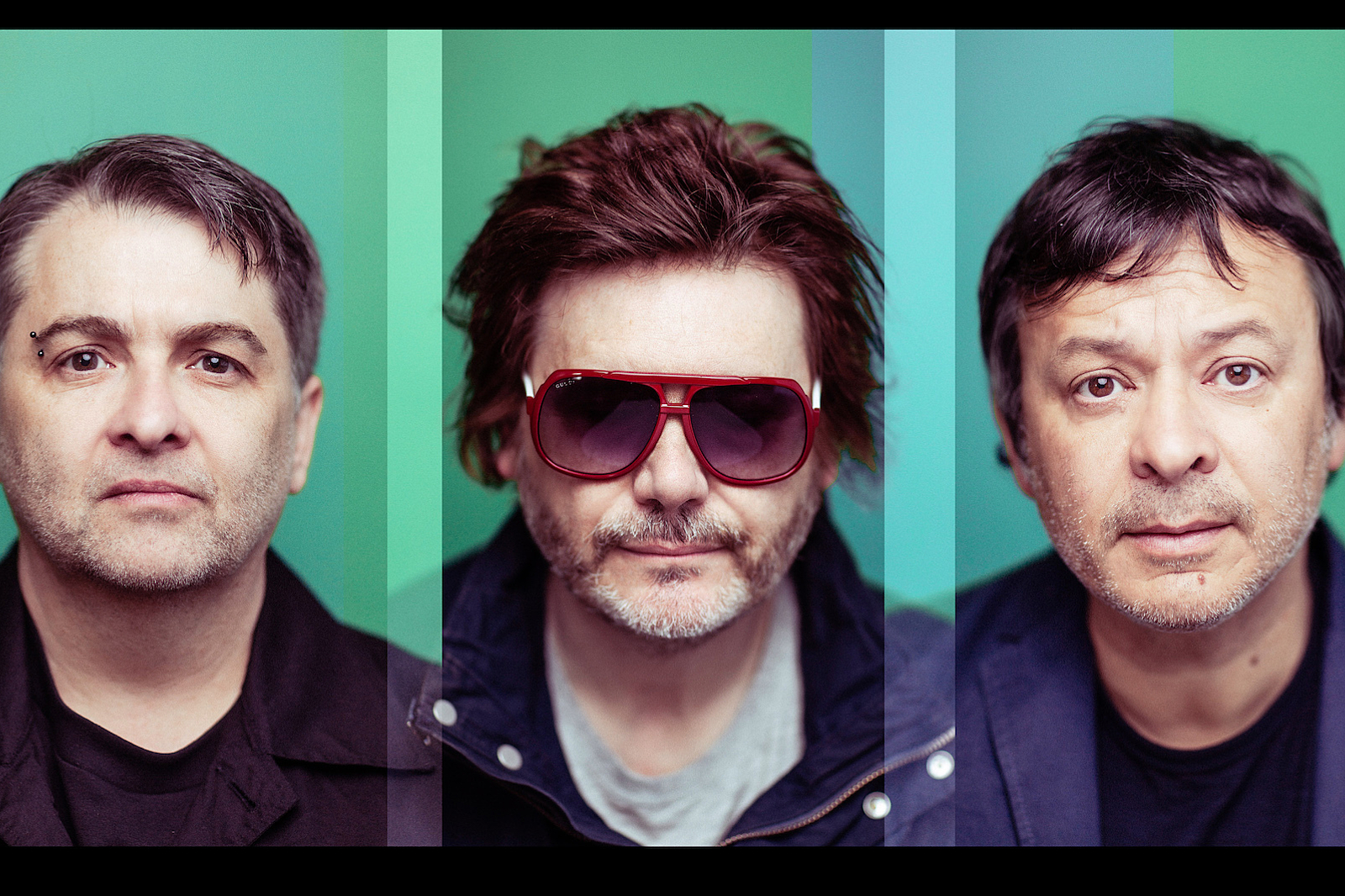 Photo: Alex Lake
The career-spanning playlist features new and lost recordings.
Curated by the band for Spotify, Manic Street Preachers have shared a new career-spanning playlist focussing on the cover versions the band have performed over the years, and includes new/lost recordings, B-sides and album tracks.
"Cover version have always offered us a chance to pay direct, public tribute to records we grew up obsessing over, be that C86 bands or artists as diverse as Madonna, John Cale and Paul Robeson," the band explain. Collectively, these covers are a heartfelt musical tribute to our formative influences."
Have a listen now.
'Sleep Next To Plastic' Tracklisting:
1. Borderline (Madonna, new recording)
2. Take The Skinheads Bowling (Camper Van Beethoven)
3. Red Sleeping Beauty (McCarthy)
4. Jean's Not Happening [featuring Finlay George] (The Pale Fountains, lost recording)
5. The Endless Plain of Fortune (John Cale - new to Spotify)
6. Feels Like Heaven (Fiction Factory - new to Spotify)
7. Umbrella (Rihanna)
8. Out Of Time (The Rolling Stones)
9. Train in Vain (The Clash)
10. Pennyroyal Tea (Nirvana, recorded live at the BBC - new to Spotify)
11. Let's Stay Together (Al Green, recorded live at the BBC - new to Spotify)
12. Theme From M*A*S*H [Suicide Is Painless] (Johnny Mandel/Michael Altman/The Ron Hicklin Singers)
13. Vision Blurred (The Horrors - new to Spotify)
14. Working Class Hero (John Lennon)
15. Wake Up Alone (Amy Winehouse - new to Spotify)
16. Bright Eyes (Art Garfunkel, previously unreleased full band version)
17. Been A Son (Nirvana)
18. Foggy Eyes (Beat Happening)
19. This Is The Day (The The)
20. Inbetween Days (The Cure, recorded live at the BBC - new to Spotify)
21. Sweet Child O' Mine (Guns N'Roses, live recording - new to Spotify)
22. All Or Nothing (The Small Faces recorded live at the BBC - new to Spotify)
23. Didn't My Lord Deliver Daniel (Paul Robeson)
24. Can't Take My Eyes Off You (Andy Williams)
25. Bring On The Dancing Horses (Echo & the Bunnymen, recorded live at the BBC - new to Spotify)
26. Wrote For Luck (Happy Mondays)
27. What's My Name (The Clash)
28. We Are All Bourgeois Now (McCarthy)
29. Under My Wheels (Alice Cooper, recorded live at the BBC - new to Spotify)
30. Rock'n'Roll Music (Chuck Berry)
31. Damn Dog (Sleaze Sisters)
32. Velocity Girl (Primal Scream)
33. The Instrumental (The June Brides - new to Spotify)
34. Summer Wind (Frank Sinatra - new to Spotify)
35. Last Christmas (Wham!)
36. Raindrops Keep Fallin' On My Head (B.J. Thomas)
37. Primitive Painters (Felt - new to Spotify)