Listen
Hot Chip share new track 'Eleanor'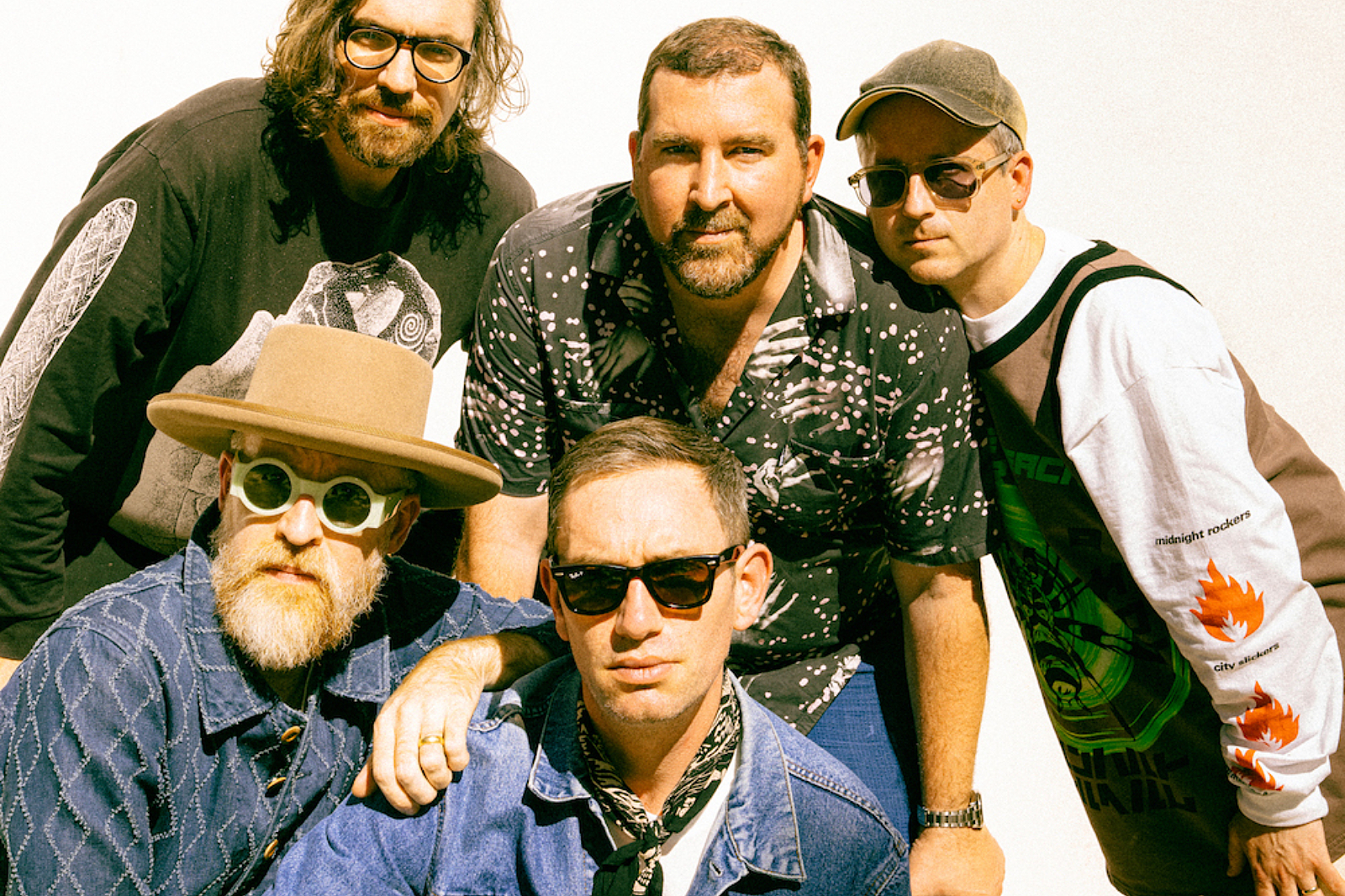 Photo: Pooneh Ghana
It's the latest preview of their forthcoming eighth studio album.
With their new album 'Freakout/Release' set to arrive on 19th August, Hot Chip are giving us the latest taste of what to expect, sharing new track 'Eleanor'.
"It's about the world smashing into you, waves crashing into you, all-encompassing pain, and how you have to walk through it," Alexis Taylor explains. "The verses are about separation when families are divided against their will. It's about strong friends. It's also about Samuel Beckett giving Andre The Giant lifts to school, and about how Beckett must have learned a lot from Andre's wisdom."
"These songs feel like accomplished pop songs, but it was just us making music in a room," Al Doyle adds of the album. "Those moments are a testament to how we've developed as songwriters and musicians ourselves."
Have a listen to 'Eleanor' below.
'Freakout/Release' Tracklisting:
1. Down
2. Eleanor
3. Freakout/Release
4. Broken
5. Not Alone
6. Hard To Be Funky feat. Lou Hayter
7. Time
8. Miss The Bliss
9. The Evil That Men Do feat. Cadence Weapon
10. Guilty
11. Out Of My Depth
See Hot Chip live at the following dates:
JULY
16 – Beat Herder, Clitheroe
AUGUST
05 – Junction 1 Summer Series, Glasgow
06 – Wide Skies & Butterflies, Norfolk
18 – Banquet @ PRYZM, Kingston
19 - Resident @ Chalk, Brighton
23 - Rough Trade East, London (DJ set)
SEPTEMBER
21 – o2 Academy Brixton, London
22 – o2 Academy Brixton, London
23 – o2 Academy Brixton, London
24 – o2 Academy Brixton, London