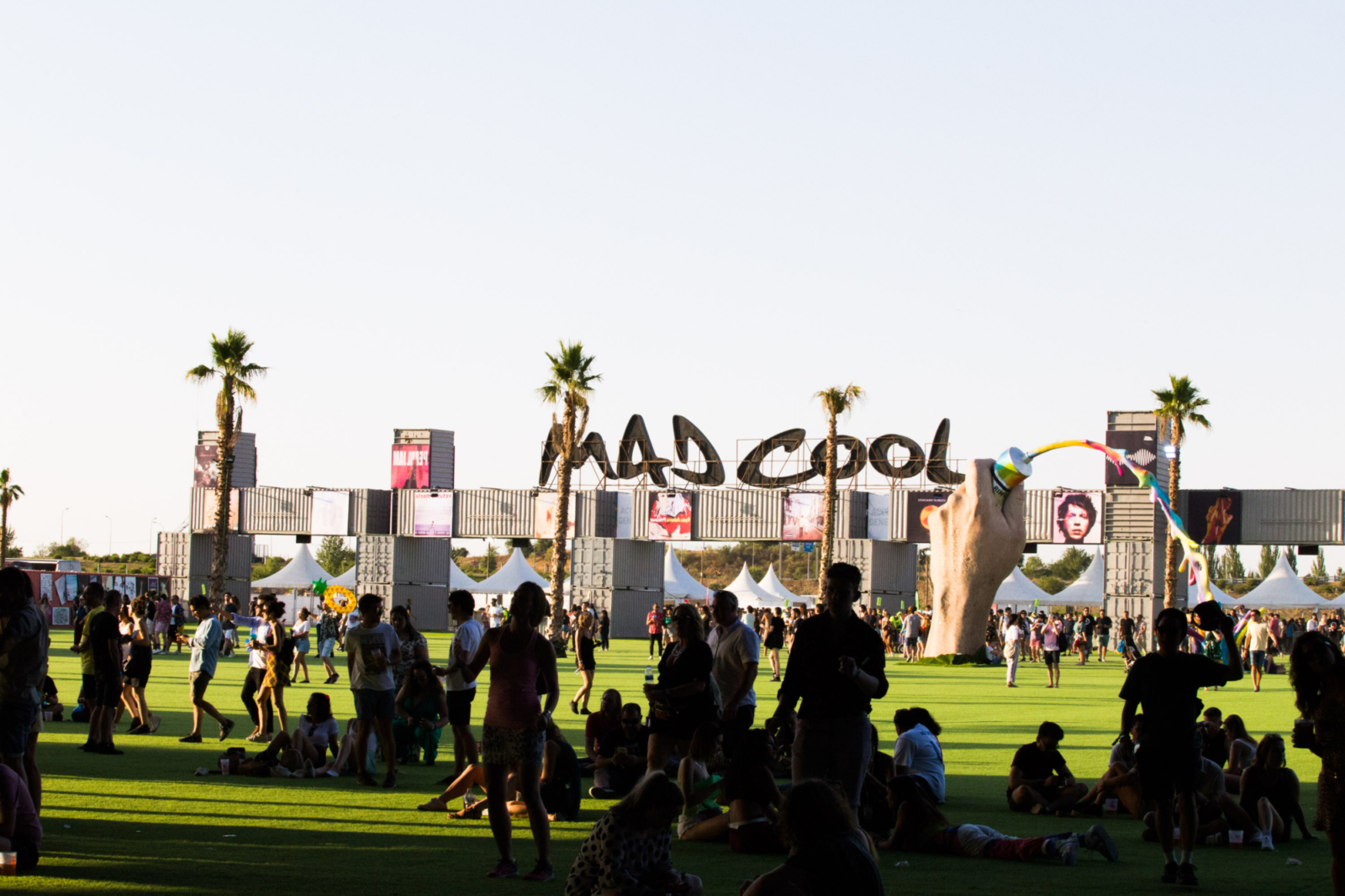 Photo: Louise Mason
Irenegarry, Bikôkô & more: A closer look at some of the Spanish acts playing Mad Cool 2022
This year's edition isn't just about the huge names - here's our guide to some of the more local artists appearing this weekend.
Take one look at the line-up for this year's edition of Mad Cool Festival, and it's hard not to be dazzled by some of the biggest names in music. From Metallica to The Killers, from Florence + The Machine to Muse (not to mention Stormzy, Jack White, alt-J, Chvrches… list goes on!), they're only some of the gigantic acts that are gracing the stages of Madrid's IFEMA across its five days.
But Mad Cool isn't just about offering up sets from some of music's most notable stars. Across the festival, the organisers are also showcasing a slew of Spanish artists who also deserve your attention. Now, as the fest gets under way, we're helping to introduce just a couple of the local acts who'll be stepping up to play some of the biggest sets of their lives this weekend.
Irenegarry
Hailing from Madrid, Irenegarry makes pop music with a deeply intimate feel but that also aspires to make it to the club. Basically, it's for those of us who are too anxious to go on a night out but still want to host a solo bedroom disco. These contradictions are best shown on the single 'Ponerme Triste', which possesses a catchy chorus but maintains a close and confidential feeling, like you're listening in on a secret. "I love talking about myself and oversharing," she told DIY recently, and even with a language barrier, this vulnerability and openness shines through.

Megane Mercury
Megane Mercury is a multi-disciplinary artist from Madrid and an integral part of the city's burgeoning queer musical community. Late last year, they dropped a short film made up of music from their 'FR33 B33F' EP, which presents an artist looking firmly to the future. Samples of dogs barking and a thick Spanish accent running throughout place the music firmly in Madrid, with thudding beats and Mercury's effervescent delivery putting plenty of revolutionary power into just over 10 minutes. It's an essential listen.

Bikôkô
Born and raised in Barcelona, Neï Lydia - or Bikôkô as she's better known - will have you hypnotised at first listen. Channelling Solange and Frank Ocean vibes, her neo-soul influenced sounds see her marrying traditional African percussion with fresh R&B elements, all topped off by her magnetic vocals. Releasing her debut EP 'Aura Aura' last year, the project finds Bikôkô showcasing her skills as a songwriter and producer, creating a magical project which should place her up there as a new star of R&B set to hit the big time.

Hailing from Sabadell, Catalonia, rapper Santa Salut - aka Salut Cebrià - has spent the last few years crafting her message of empowerment and love. Dropping her debut project in 2019, she shared its follow up 'Discordia' at the beginning of this year. Balancing fiery bars with powerful beats that bounce from being club-ready to the perfect chill vibes, Santa Salut makes the kind of music that can have you raising your hands in the air at one minute and getting you in your feels the next.

When a band describe themselves as "taken straight out of Saturn's suburbs" you know there's bound to be something a bit otherworldly about them. Unsurprisingly, Valencia-based Los Invaders live up to that promise; their brand of addictive electronic rock sounds huge, with tracks like 'Wrong Is Right' and 'I Wish I Was In Your Head' - taken from their 2020 album 'It's Not A Revolution If You Can't Dance It' - sure to kick off one of Madrid's biggest dance parties this weekend.

Get your copy of the latest issue