News
Bodega announce 'Xtra Equipment'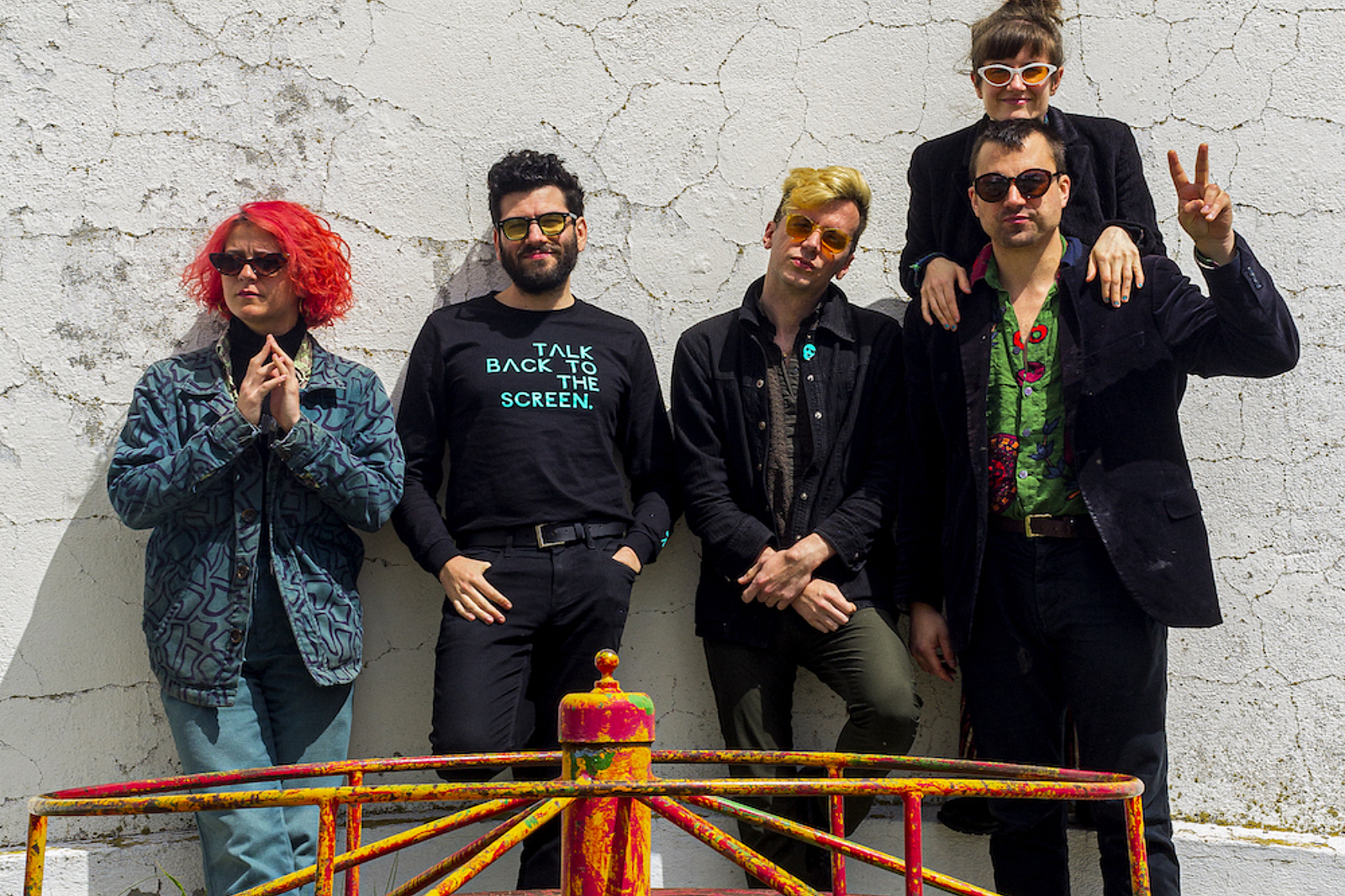 Photo: James Winstanley
They're sharing new track 'The Art Of Advertising' too.
Following the release of their album 'Broken Equipment' earlier this year, Bodega have announced an expanded version 'Xtra Equipment'.
Sharing new track 'The Art Of Advertising' alongside the news, Bodega's Ben Hozie says, "Even when in the mode of social critique, I personally tend to think of my songwriting as more literary than analytic but here, the 'The Art of Advertising' and 'Art and Advertising' diptych functions as a sort of pop rock treatise on the subtle but crucial distinction between art and advertising ('Art creates cosmos' whereas advertising 'surface(s) status quo')."
Check it out below.
'Xtra Equipment' Tracklisting:
1. Thrown
2. Doers
3. Territorial Call of the Female
4. NYC (disambiguation)
5. Statuette on the Console
6. C.I.R.P.
7. Pillar on the Bridge of You
8. How Can I Help Ya?
9. No Blade of Grass
10. All Past Lovers
11. Seneca the Stoic
12. After Jane
13. Memorize w/ yr Heart
14. The Art of Advertising
15. Art and Advertising
16. Post yr Kilimanjaro (Doers 2.0)
17. Top Hat No Rabbit
18. Everybody's Sad
19. For The Record (Stretch Arm Strong cover)
20. Provisional (Fugazi cover)
See Bodega live at the following dates:
JULY
15 - Urbana, IL - USA, Canopy Club (w/ Spoon)
16 - Iowa City, IA - USA, The Englert Theatre (w/ Spoon)
21 - Philadelphia PA - USA, Milkboy
22 - Washington, DC - USA, Comet Ping Pong
23 - Charlotte - USA, Snug Harbor
24 - Atlanta, GA - USA, The Earl
25 - Nashville, TN - USA, Third Man
26 - Memphis, TN - USA, Hi-Tone
28 - Dallas, TX - USA, Three Links
29 - Houston, TX - USA, Wonky Power
30 - Austin, TX - USA, Antone's
AUGUST
01 - El Paso, TX - USA, Lowbrow Palace
02 - Tucson, AZ - USA, Club Congress
03 - Phoenix, AZ - USA, Trunk Space
04 - San Diego, CA - USA, Soda Bar
05 - Los Angeles, CA - USA, The Echo
06 - San Francisco, CA - USA, Cafe Du Nord
08 - Portland, OR - USA, Holocene
09 - Vancouver, BC - USA, Biltmore
10 - Seattle, WA - USA, Vera Project
12 - Boise, ID - USA, The Shredder
14 - Salt Lake City, UT - USA, Kilby Court
15 - Denver, CO - USA, Hi-Dive
17 - Omaha, NE - USA, Reverb Lounge
18 - Minneapolis, MN - USA, Turf Club
19 - Milwaukee, WI - USA, Cactus Club
20 - Chicago, IL - USA, Sleeping Village
21 - Cleveland, OH - USA, Mahall's
23 - Toronto, ON - USA, The Garrison
24 - Montreal, QB - USA, Bar Le Ritz
25 - Burlington, VT - USA, Higher Ground
26 - Boston, MA - USA, Crystal Ballroom
27 - Brooklyn, NY - USA, Brooklyn Made
OCTOBER
23 - Hebden Bridge, UK - The Trades Club
24 - Edinburgh, UK - Summerhall Arts Venue
25 - York, UK - The Crescent
27 - Guildford, UK - The Boilerroom
28 - Bedford, UK - Esquires
29 - Salford, UK - The White Hotel
30 - Blackpool, UK - Blackpool Central Library (Matinee)
NOVEMBER
01 - Norwich, UK - Epic Studios
02 - London, UK - Islington Assembly Hall
05 - Southampton, UK - The Loft
06 - Nottingham, UK - Rescue Rooms