Interview
Crack Cloud discuss immersive installation at Pohoda Festival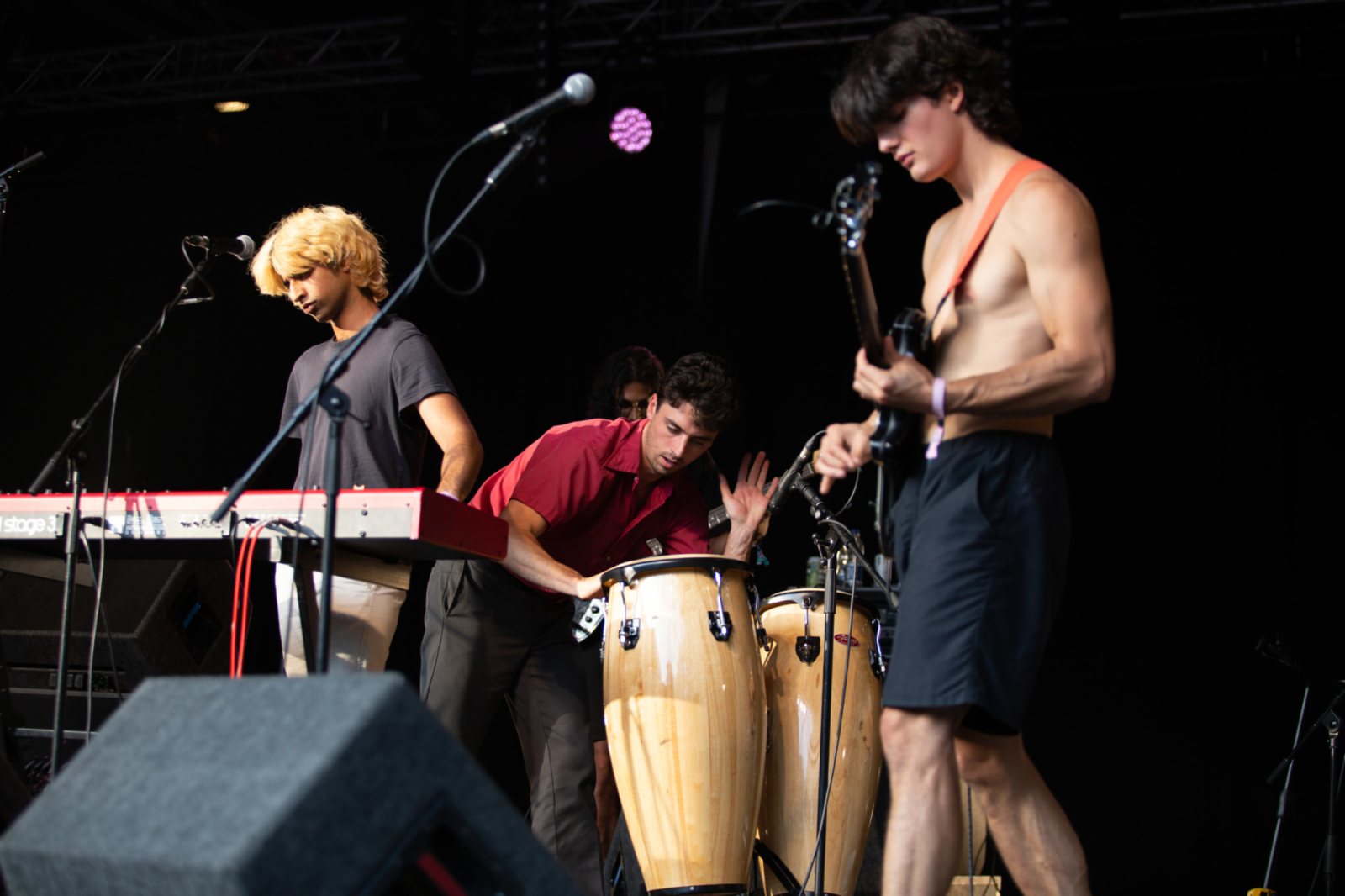 The band collaborated with festival organisers at this month's event for a "sensory experience" at the Slovakian event.
Crack Cloud have told DIY about a "sensory" installation they put on at this month's Pohoda Festival in Trencin, Slovakia.

The Vancouver collective, who release second album 'Tough Baby' in September, were playing the festival as part of a UK and European summer tour. As vocalist, drummer and lyricist Zach Choy told DIY, the installation has been in the works for a couple of years.

"They were familiar with our body of work and immediately they were in their element. We connected with them in a really spontaneous circumstance. We were able to develop an installation within three days."

Zach discusses the beauty of being able to "share that synergy with people from a faraway place that grew up under very different circumstances [to us], but to still have this kind of commonality based on universal themes that we've attempted to communicate through our work."

Discussing the idea behind the installation, he adds: "We had been in communication with Michal, the festival organiser, and his team for a couple of years now, entertaining the idea of coming onto the festival grounds a week in advance. A lot of this was quite abstract, and there was a lot of ambiguity involved, but it was basically, 'Hey, come here, we will provide resources for you to facilitate an installation that engages the festival crowd on a daily basis.'

He added: "A lot of it was focused on a design that Mohammad [Ali Sharar, Crack Cloud keyboardist and co-founder] had come up, with to create a cityscape akin to a lot of what you would see during the [debut Crack Cloud album] 'Pain Olympics' campaign. We worked with an interpretive dance crew to transcribe an original composition that we developed on the [festival] grounds. It was a bit funk-orientated, and quite Noir-ish in atmosphere. We created this little narrative that worked with sound and theatre, and it was a really enjoyable sensory experience."

Though the installation will never be broadcast outside Pohoda, and existed for the festival alone, Zach says there is power in these momentary creations. "It was all really exciting because they didn't hold our hands," he says of the collaboration with the festival. "We really had to be intuitive, and we had to conjure up the conviction to come up with something really great, even if it was this single disposable piece that would never see the light of day beyond the experience of actually being there at the festival."

The drummer concludes of the experience: "Those are memories that I will wear and carry on my person through the years, and I think having those tangible interactions are indicators of how music and art can connect all of us in a more physical way."

Pohoda 2022 was headlined by Nick Cave & The Bad Seeds, Flume and The Libertines. Read DIY's review of the festival here.