News
PVA announce debut album 'Blush'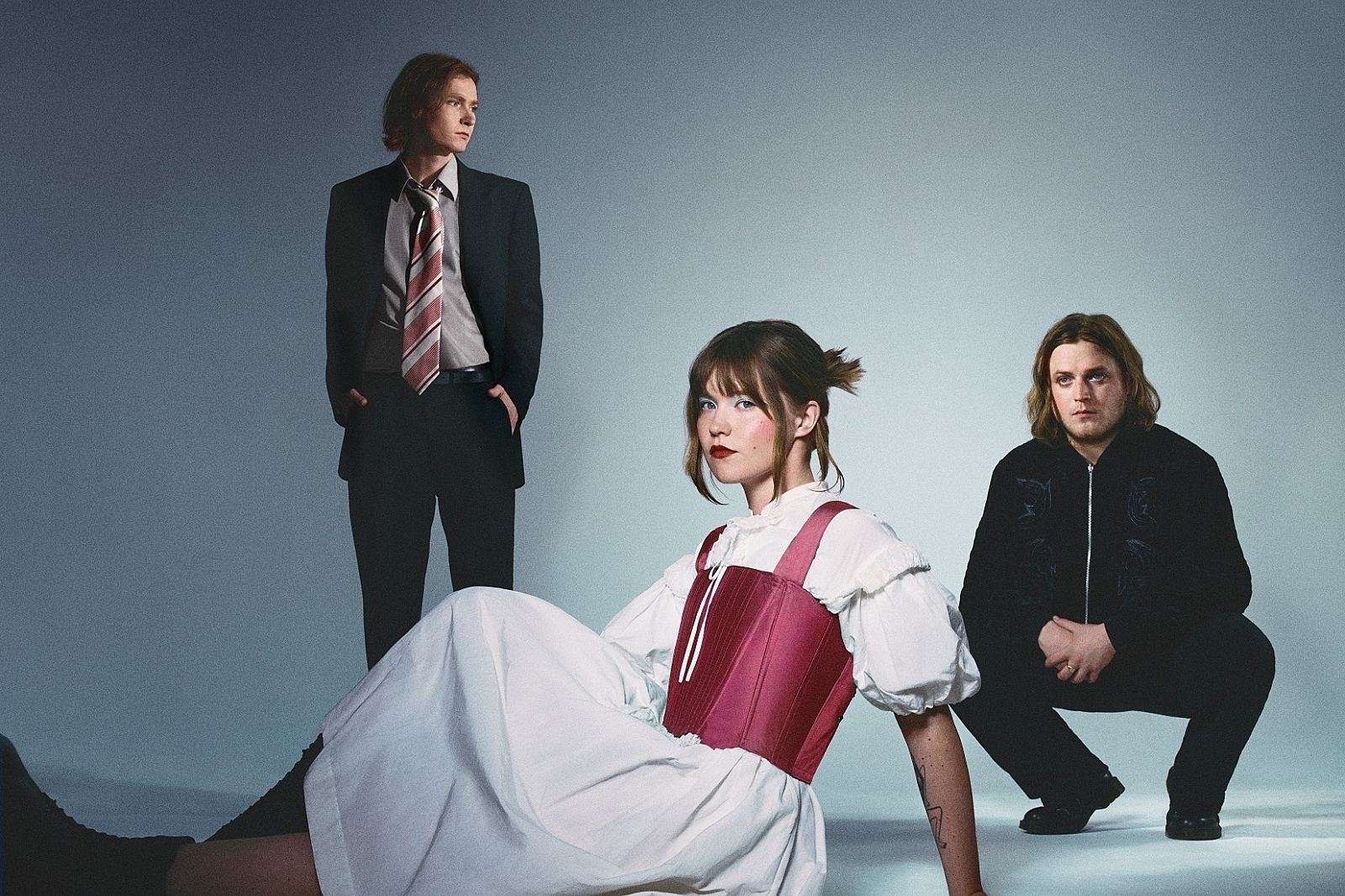 Photo: Sebastian Kapfhammer
They're also sharing new single 'Hero Man'.
Set for release on 14th October via Ninja Tune, South London's PVA have announced their debut album 'Blush'.
Sharing new track 'Hero Man' alongside, Ella Harris describes the song as about "a relationship with yourself that is restrictive and closed off," adding that it is "an expression of this frustrated anger at masculinity and a resentment at being unable to free yourself from that and explore the world."
Check it out below.
'Blush' Tracklisting:
1. Untethered
2. Kim
3. Hero Man
4. Interlude
5. Bunker
6. Comfort Eating
7. The Individual
8. Bad Dad
9. Transit
10. Seven (feat. Tony Njoku)
11. Soap
See PVA live at the following dates:
JULY
22 - Standon Calling, Standon, UK
23 - Lattiude Festival, UK
AUGUST
04 - Wilderness Festival, Charlbury, UK
19 - Ballà Boum Festival, Corsica, FR
20 - Route du Rock, Saint-Malo, FR
24 - Congés Annulés, LU
27 - Nox Orae, Vevey, CH
SEPTEMBER
01 - Into The Great Wide Open, Vlieland, NL
09 - Misty Fields, Asten, NL
OCTOBER
20 - Strange Brew, Bristol, UK
22 - The Workmans, Dublin, IE
23 - Swn Festival, Cardiff, UK
24 - Joiners, Southampton, UK
26 - Chalk, Brighton, UK
27 - Mash, Cambridge, UK
28 - Castle & Falcon, Birmingham, UK
29 - Gorilla, Manchester, UK
31 - Broadcast, Glasgow, UK
NOVEMBER
01 - Belgrave Music Hall, Leeds, UK
02 - Rescue Rooms, Nottingham, UK
03 - Village Underground, London, UK
10 - Badaboum, Paris, FR
12 - V11, Rotterdam, NL
15 - Yuca, Cologne, DE
16 - Molotow Sky Bar, Hamburg, DE
17 - Stengade, Copenhagen, DK
18 - Badehaus, Berlin, DE
20 - Cafe V Lese, Prague, CZ
22 - Ampere, Munich, DE
23 - Bogen F, Zurich, CH
25 - Razzmatazz 3, Barcelona, ES
26 - Sala Clamores, Madrid, ES