Live Review
Montreux Jazz Festival 2022
10th - 12th July 2022
The sixteen-day Swiss event boasts a haven of musical nooks and crannies to explore.
When it comes to choosing which festival to head to nowadays, attendees truly are spoiled for choice. From green field spectaculars in the British countryside through to heady European late-nighters, the summer calendar is packed full of events of just about every shape, size and design. But, even still, Montreux Jazz Festival in Switzerland seems to be on a level all of its own; a truly unexpected gem on the edge of Lake Geneva.
Celebrating its 56th edition this year, the event might come with its own set of preconceptions, but those can be quickly put aside: while its early events may have been more focused around the J-word, more recent line-ups have offered an eclectic look across modern music. This year alone has already played host to the likes of Björk, Diana Ross, Mitski, Self Esteem, and Years & Years by the time DIY arrives. What's perhaps most exciting, though - once you get over the jaw-dropping views, of course - is the fact the festival is about far more than its primary programme. Alongside the two main venues, the lakeside is transformed to cater to free attendees: next to pop up bars, a Super Bock-branded beer garden and more street food stalls than you can dream of, there's a haven of musical nooks and crannies to explore.
For some artists performing here this week, the festival's jazz moniker is fully embraced; that's perhaps best displayed via Celeste and Stormzy's back-to-back performances at the Montreux Jazz Lab. While the smooth stylings of Brighton singer Celeste have always felt like they'd be at home in the smoky underground bars of old, this evening's set leans into that and then some. A stunning rendition of 'This Is Who I Am' towards the end of her set has the room so gripped you could hear a pin drop, before she concludes things with quietly gorgeous renditions of 'Brings Me Back To You' and 'Strange'.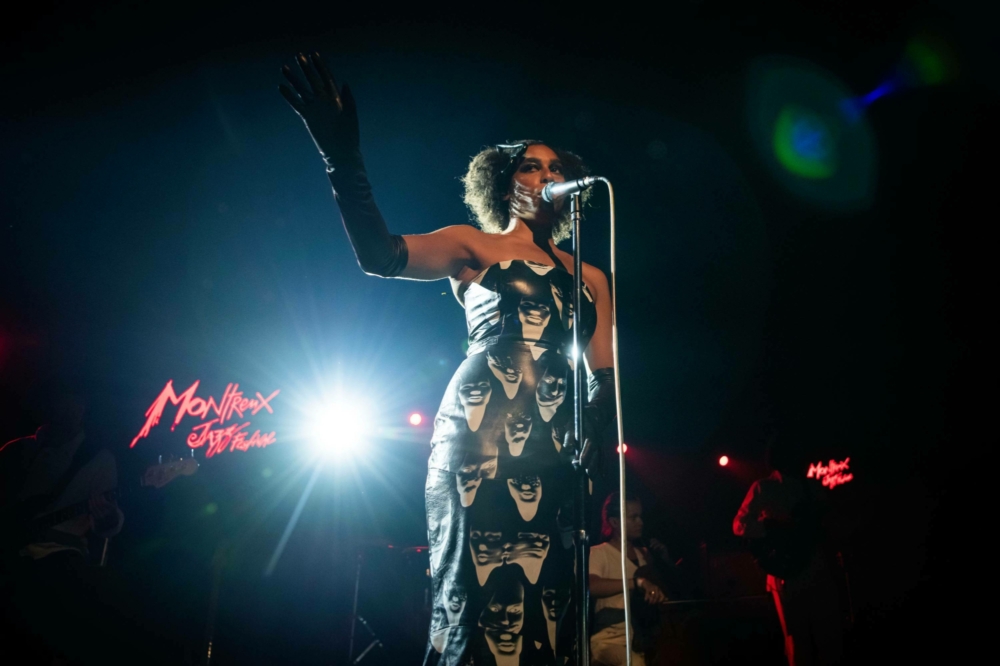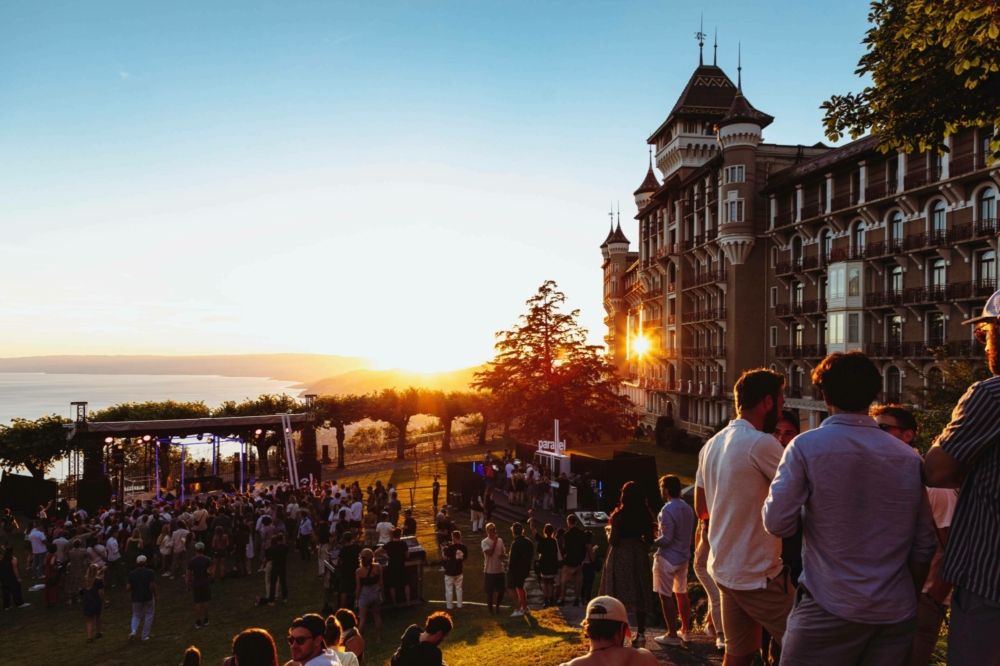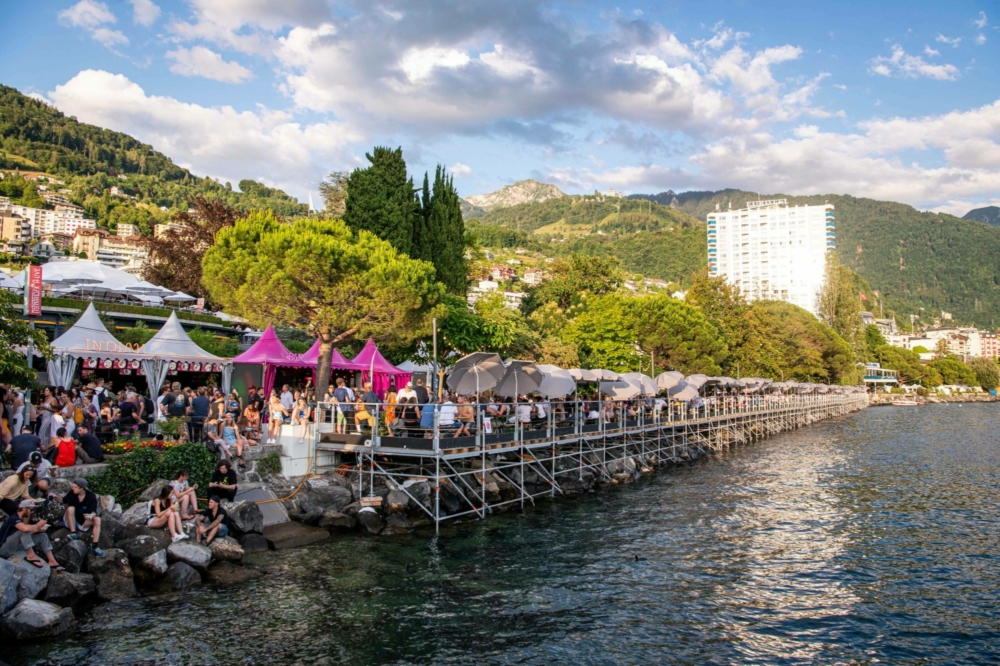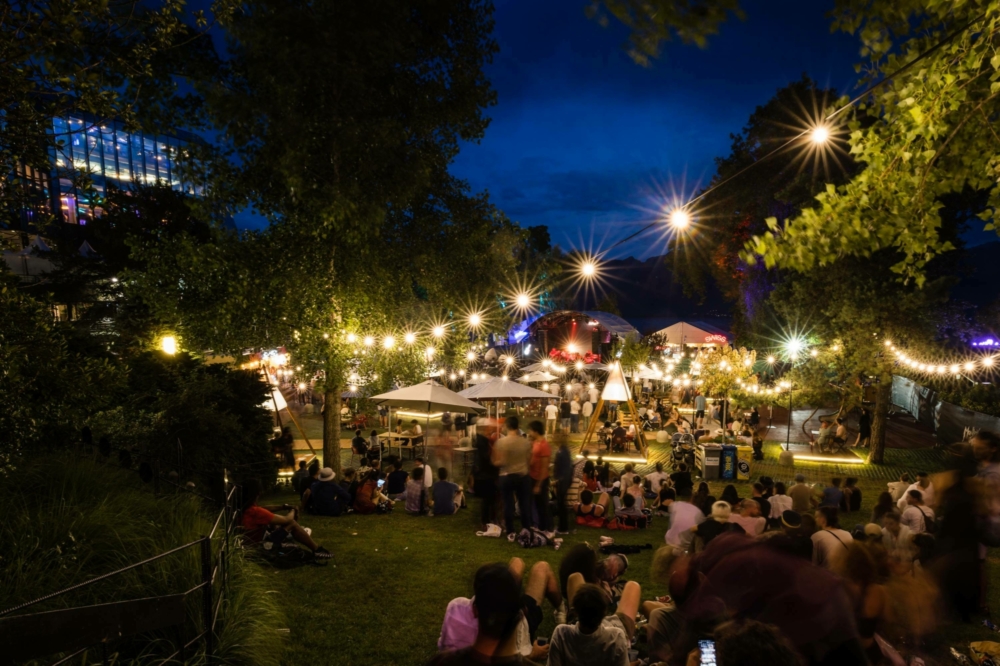 When it comes to 2019 Glastonbury headliner Stormzy, it's hard to know exactly what to expect. Having already cancelled a handful of festival performances ahead of this evening, his appearance in the smaller of Montreux's two primary venues seems even more hard to fathom; it's only when he arrives on stage that it becomes clear tonight just how much of a once-in-a-lifetime affair it will be. Instead of riffing off his huge 2022 arena tour for inspiration, tonight he fully embraces the intimate environment - and as he mentions a few times, wears jeans(!) - and instead delves into the more gospel-influenced side of his discography. Backed by live musicians and a gospel choir, the likes of 'Crown' and 'Blinded By Your Grace' are ethereal offerings, the rapper clearly relishing the opportunity to offer up something different to his usual fare. Granted, it's a difficult balance to strike with the paying audience; there are some shouts of 'Vossy Bop', which will go unanswered during this more bluesy set, but there are still plenty of pinch-me moments to go around.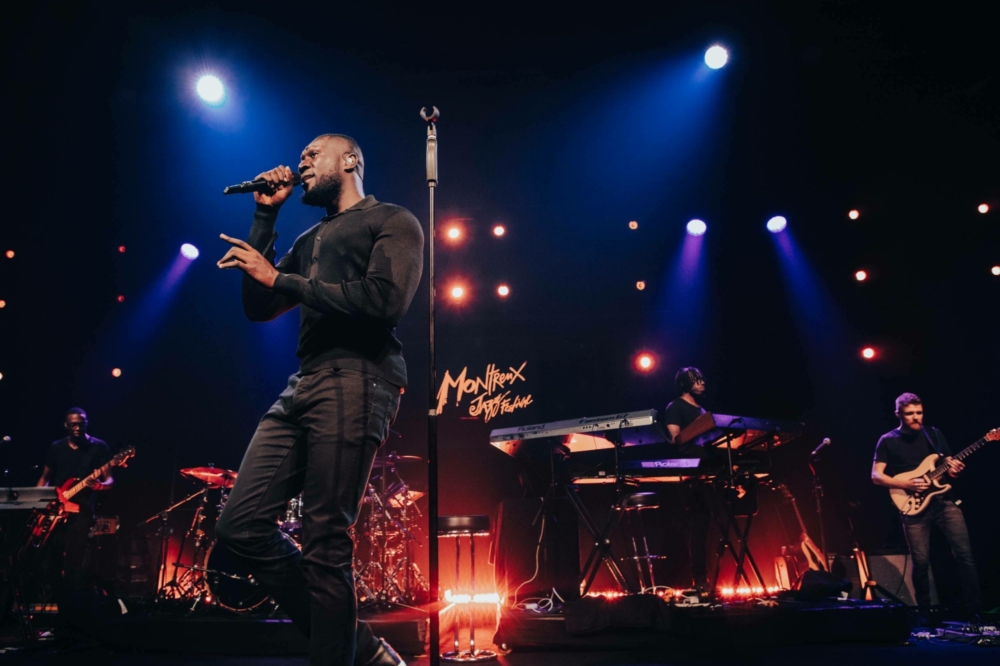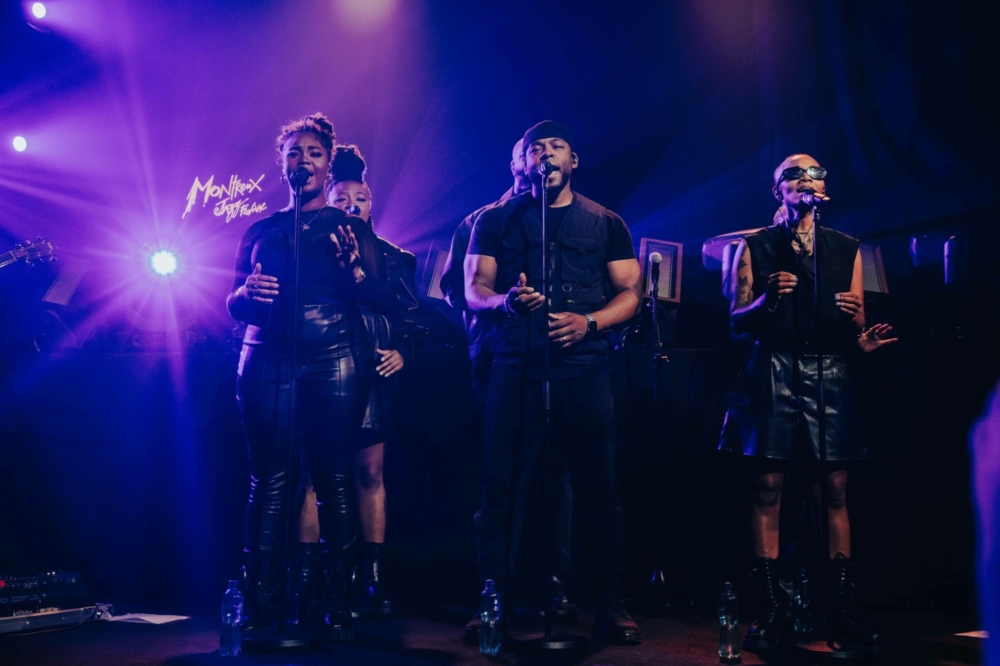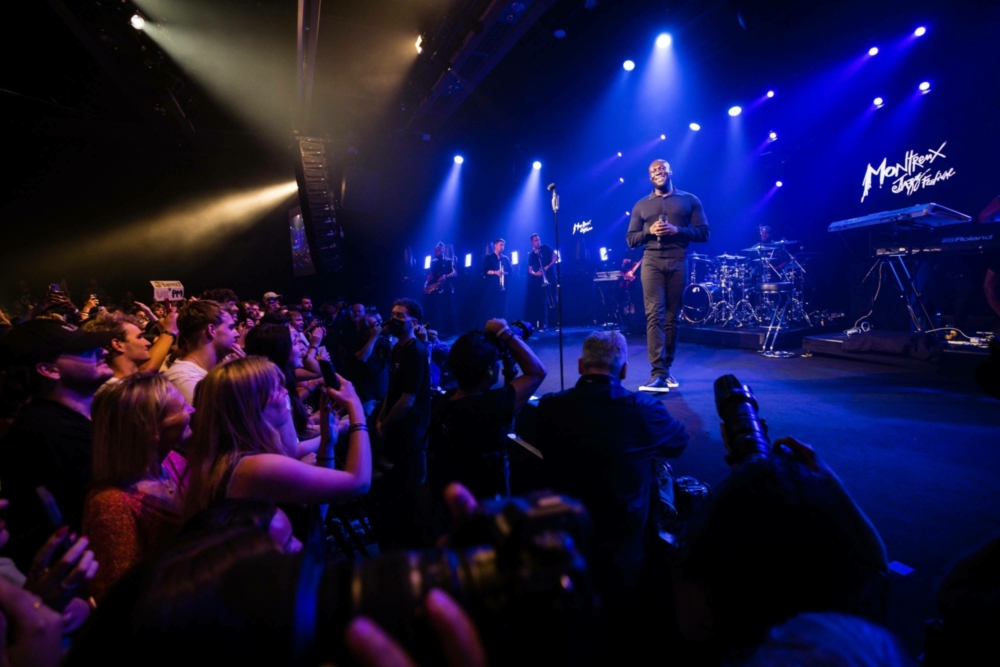 The previous evening, things are on the more boisterous end of the spectrum for the one-two of Ashnikko and girl in red. A thunderous blaze of blue, Ashnikko whips around the stage of the Montreux Jazz Lab, while tracks like 'Working Bitch', 'Deal With It' and her Avril Lavigne spin-off 'L8r Boi' are screamed back at her by fans in front. A heady mix of empowerment and sexiness, her dizzying set leads perfectly into the similarly delirious reaction that Norway's girl in red receives. There's a real sense of freedom and unabashed joy to Marie Ulven's performance, which sees her airing cuts from last year's debut 'if I could make it go quiet' and adapting some of her older offerings ('dead girl in the pool', 'girls') to take on a new bolshy life on the live stage. It's little wonder that by the time she gears up to stage dive during final track 'I wanna be your girlfriend' there's a giddy electricity in the air; her entire set's been a glorious lesson in joyful self-acceptance.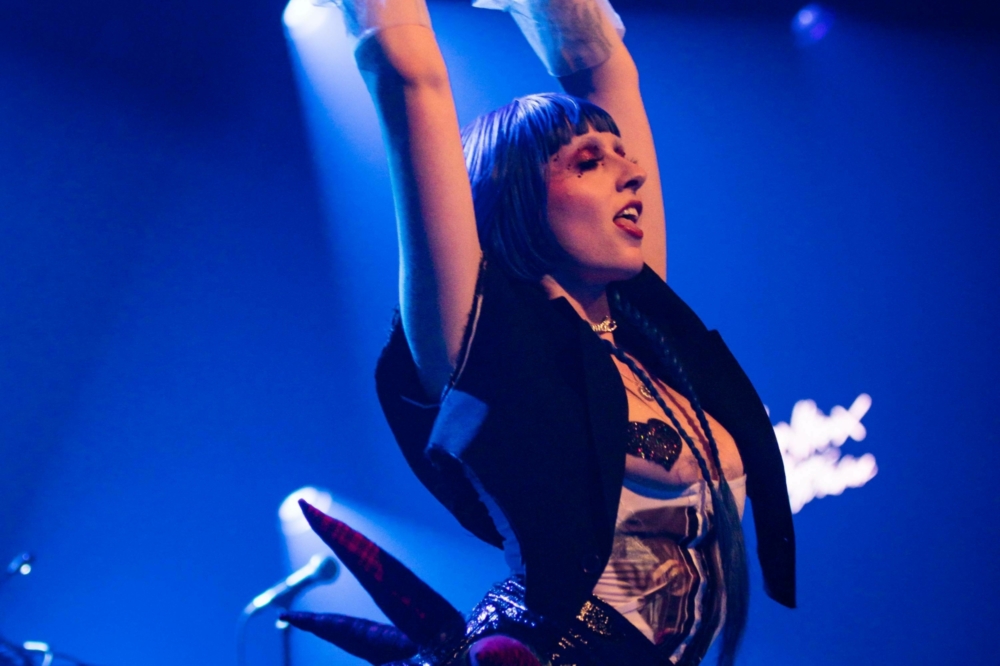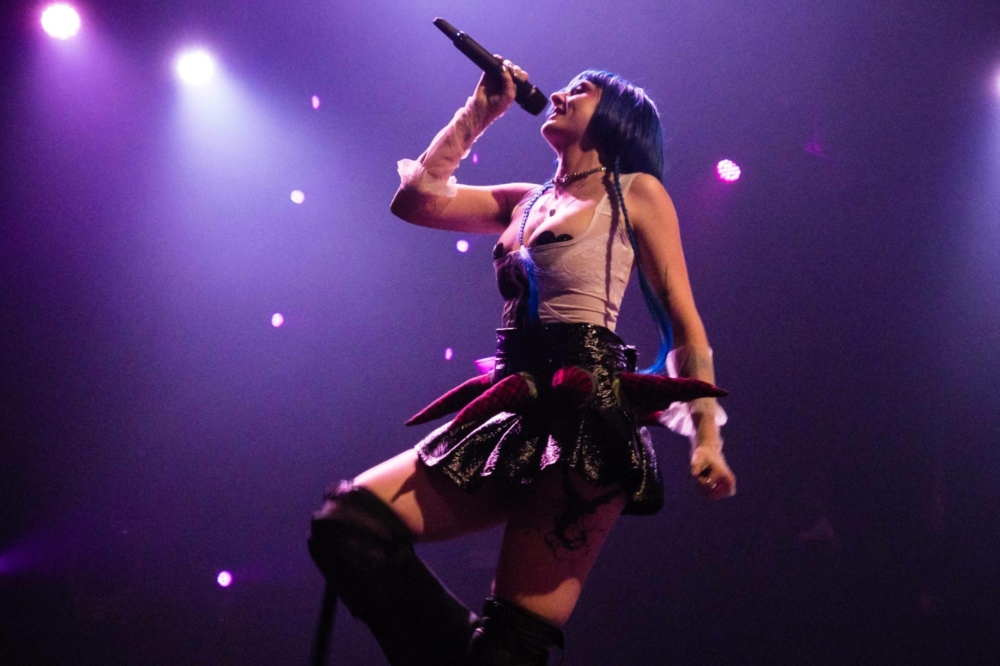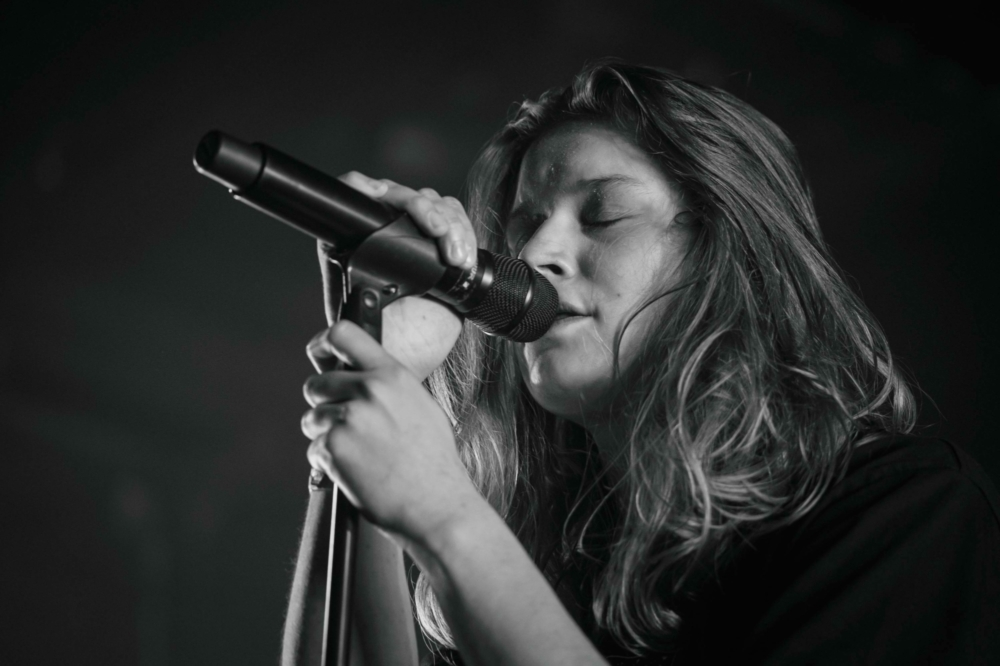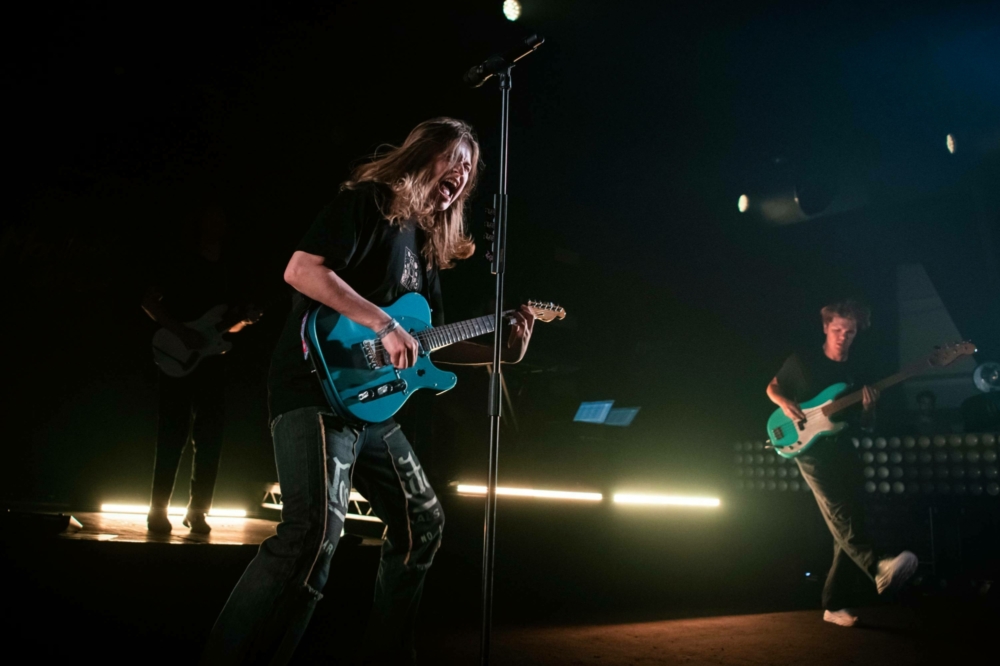 Skip forward a few days and the imminent arrival of glam rock's current saviours Måneskin can be keenly felt around the town, as buskers belt out covers of their Four Seasons cover 'Beggin'', and the proportion of leather jackets wandering around increases tenfold. Unsurprisingly, the band are headlining the festival's bigger venue - the 4,000 capacity Auditorium Stravinski - but, even in light of their hefty growth over the past eighteen months, the sheer excitement ahead of their slot is still hard to fathom. Opening the show up are Crawlers, and the Liverpool quartet both look and sound perfectly suited for the spot. Seemingly at home on the hefty stage, Holly Minto et al's brand of dark-but-cathartic pop-rock provides the perfect intro to one of the more rowdy nights that the Auditorium will see this week.
In stark contrast downstairs, Montreux Jazz Lab is packed to the rafters for those hoping to catch a close-up glimpse of Thom Yorke, Jonny Greenwood and Tom Skinner; it's no easy task either, but those who do get to absorb themselves in The Smile's sonic web are very much in their element.
Further down the lakefront, The Lake House's Memphis room is playing host to tuba player and Tom's fellow Sons of Kemet member Theon Cross. Designed to feel more like a traditional jazz bar which plays host to jam sessions and impromptu performances - and one of the venues open to all members of the public - it's little surprise that the Memphis is standing room only by the time the British artist comes on stage; his performance is intoxicating to say the least.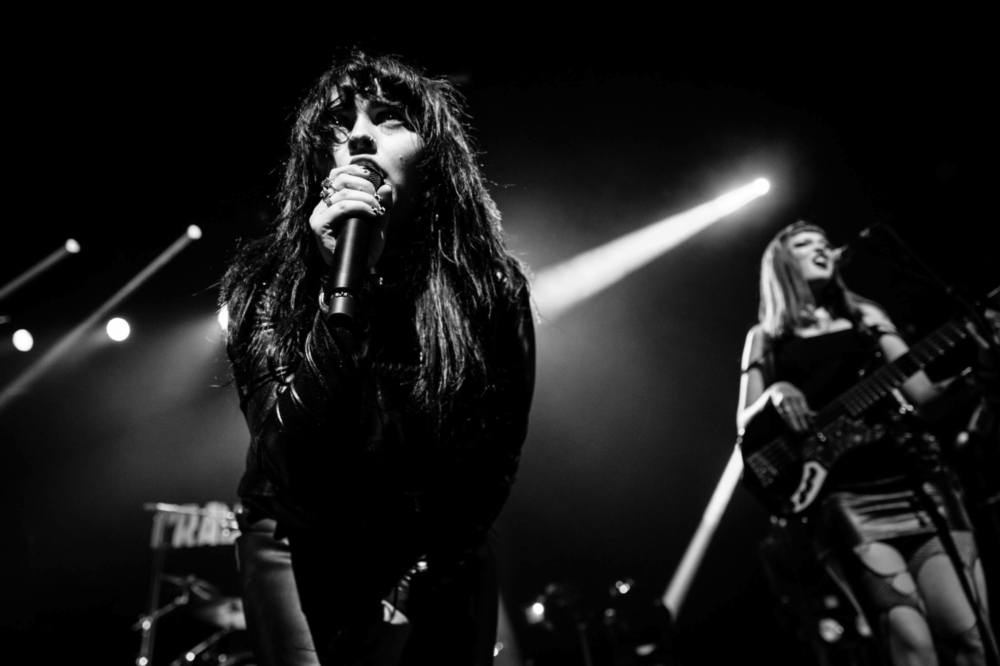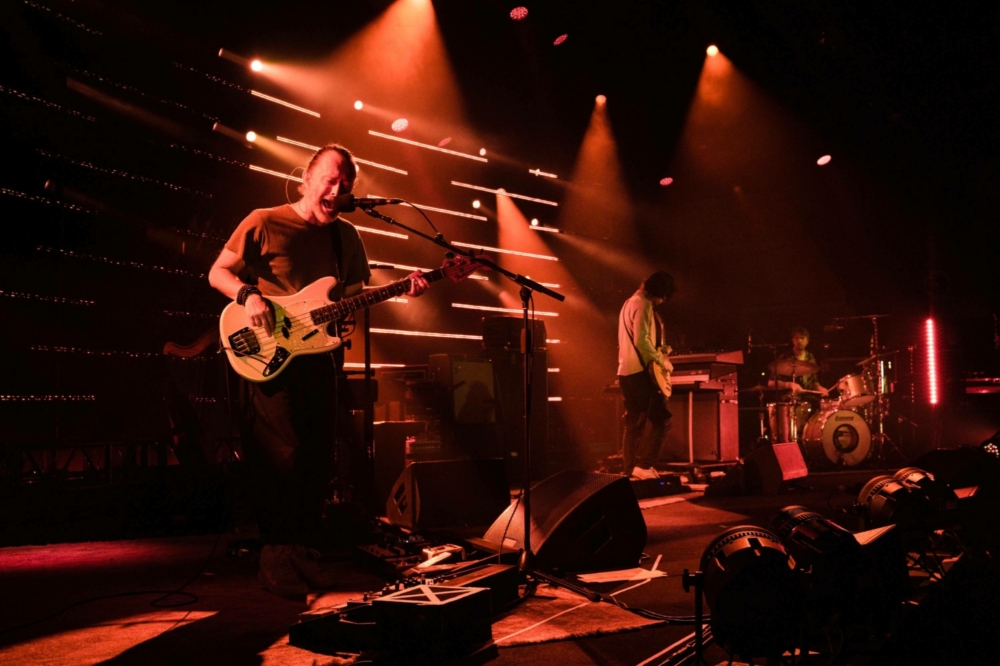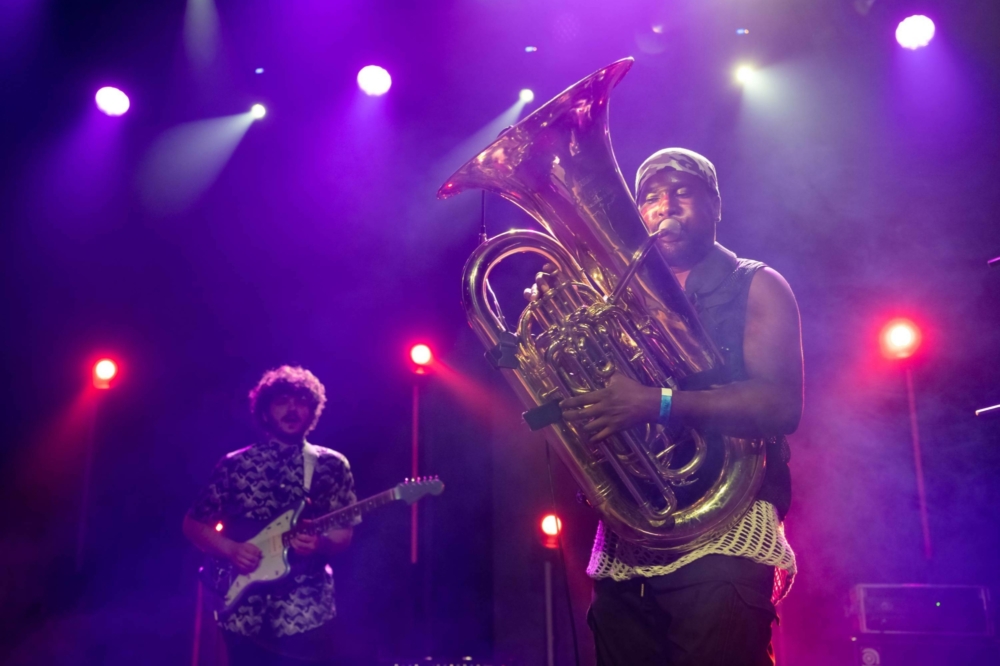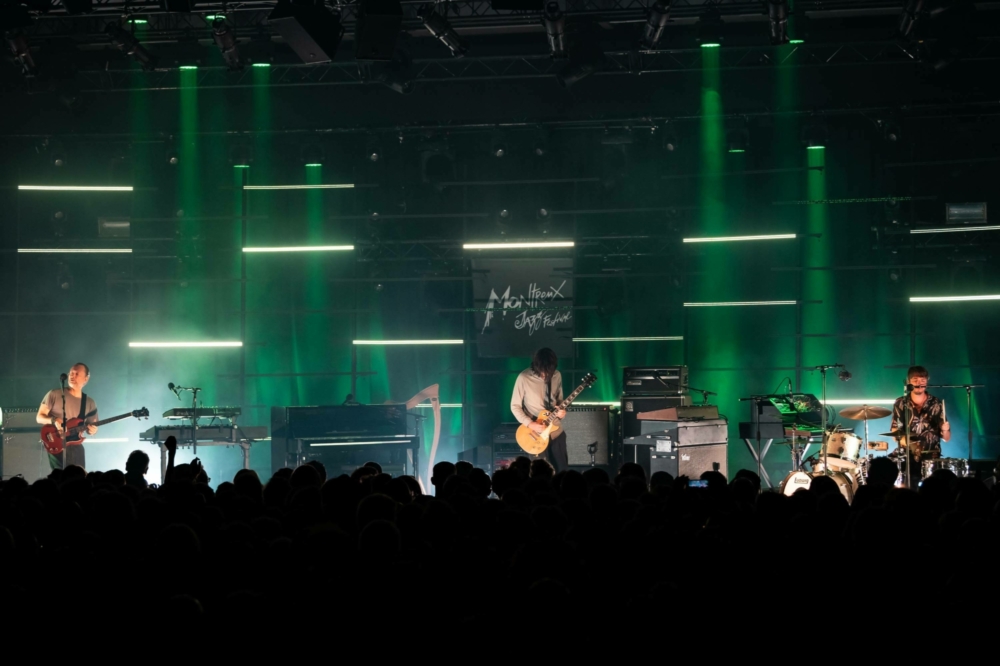 Finally, as Damiano David - decked out in a full sequinned catsuit - and his bandmates emerge onto the Stravinski stage, the atmosphere is at fever pitch. Bursting into life with the sonically sleazy 'Zitti e Buoni', their performance is as larger-than-life and bombastic as we could hope. Met with sheer adoration - up in the Auditorium seats, young girls clutch signs while mums sway along dreamily - the band barely put a foot wrong, riffing off the cliches of rock and roll gone by while breathing a fresh new life into them all at the same time. By the time things conclude with their incendiary pairing of Iggy Pop's 'I Wanna Be Your Dog' and their own 'I Wanna Be Your Slave', the Auditorium Stravinski is a sweaty, delighted mass. And while Måneskin may not be the kind of band most expect to see at an event like Montreux Jazz Festival, that's what makes the whole thing all the sweeter; this is a festival that revels in the unexpected, and encourages you to explore every corner of its musical wonderland.