Watch
Sports Team release new track 'The Drop'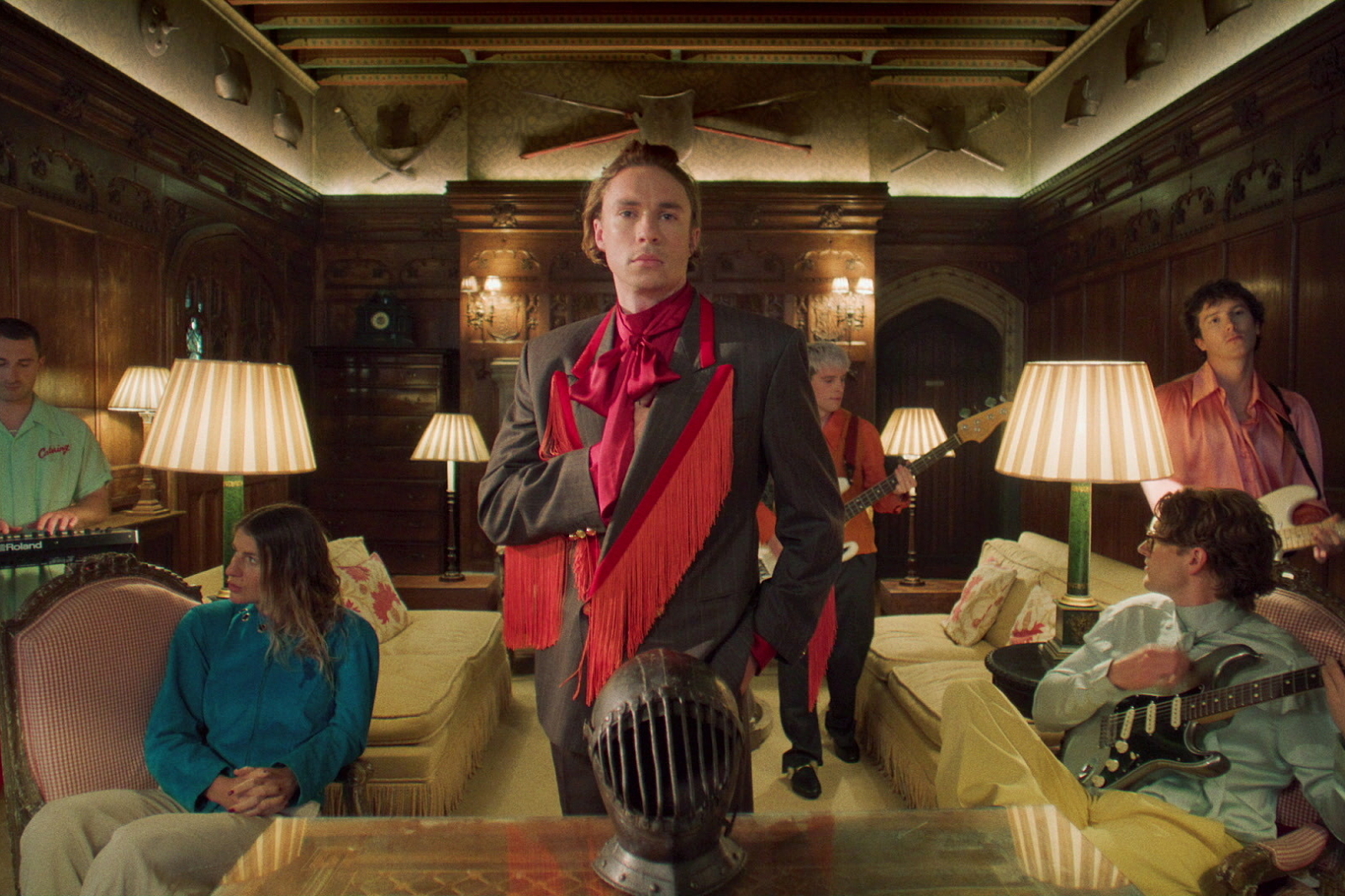 Taken from their upcoming second album 'Gulp!'.
With their new album 'Gulp!' now set to arrive on 23rd September, Sports Team are sharing new track 'The Drop'.
Speaking about the song, the band say, "It's questioning a constant striving for achievement, never really enjoying the moments and 'Katie dying waiting for the right time to retire'. Today the internet told me they've found 'pits on the moon where humans could comfortably live and work', brilliant."
Working with director, filmmaker and architect A.T. Mann for the accompanying video, Mann adds, "When I stepped through the sonic journey of The Drop I dreamed of a poet caught in his own urban web of city lights, stuck there as the mind is being lost, knowing there is only one way out – letting it all go. Letting all the nonsense boundaries drop, taking the one leap into the unknown like the soul of the acrobat about to fly – or fall – stepping along the highwire of the one important quest - Creation. This reminded me of a beatnik poem by Laurence Ferenghetti called 'Constantly Risking Absurdity'."

Check it out below.
'Gulp!' Tracklisting:
1. The Game
2. Dig!
3. The Drop
4. Cool It Kid
5. Unstuck
6. R Entertainment
7. Kool Aid
8. Getting Better
9. Fingers (Taken Off)
10. Light Industry
See Sports Team live at the following dates:
AUGUST
05 - The Great Hall, Cardiff (w/The Libertines)
06 - Valley Fest, Somerset
11 - Haldern Pop, Haldern
13 - Bus Trip '22, Margate
27 - Victorious Festival, Portsmouth
SEPTEMBER
10 - Andalucia Festival, Malaga
OCTOBER
11 - O2 Academy, Leeds
12 - Barrowlands Ballroom, Glasgow
13 - O2 Academy, Birmingham
14 - Academy, Manchester
16 - Rock City, Nottingham
17 - O2 Guildhall, Southampton
19 - O2 Academy, Bristol
20 - UEA, Norwich
21 - Roundhouse, London
24 - Limelight 2, Belfast
25 - The Academy, Dublin
NOVEMBER
04 - Exil Club, Switzerland
06 - Chelsea Club, Vienna
08 - Cafe V Lese, Prague
09 - Privatclub, Berlin
11 - Loppen, Copenhagen
13 - Bar Brooklyn, Stockholm
14 - Parkteatret, Oslo
16 - Molotow, Hamburg
18 - Tivolivredenburg, Utrecht
20 - Botanique, Brussels
21 - La Boule Noire, Paris