Watch
Black Honey return with new single 'Charlie Bronson'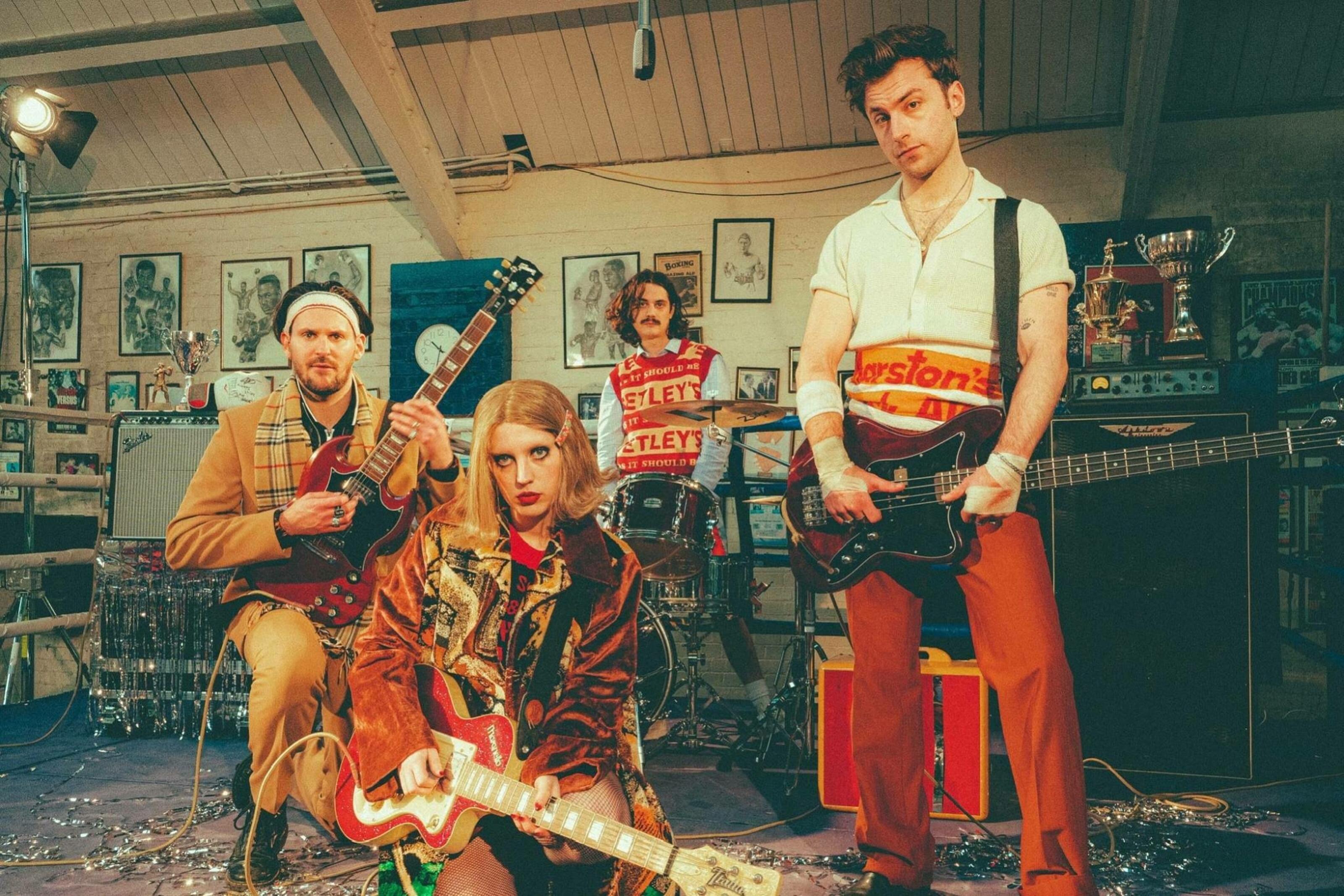 The band have shared their newest track ahead of their performances at Reading and Leeds later this month.
Black Honey have returned with their new single 'Charlie Bronson'.
The scuzzy new track marks their first new material since the release of their 2021 album 'Written & Directed' and sets the stall for the band's next move.
Speaking of their newest offering - which dives into feeling pressured to conform to social norms - the band's Izzy Phillips has said: "There's a personality in my head that feels like Britain's most notorious prisoner. Sometimes I can't make sense of anything. It's a bind of frustration from having to constantly present myself in a way that society accepts. My mind works differently. I say all the wrong things. I hate being 'ladylike'. I was punished so much for what I know to be my good qualities; a strong minded neurodivergent person who is creative, inquisitive, excitable and in my own universe.
"I was medicated, my shine dimmed and I began to see how the world rewards women who turn invisible. 'Charlie Bronson' is my rage."
Alongside the release of their new track, the quartet will be playing an intimate show at London's Omeara next Tuesday (16th August), before appearing at this year's Reading and Leeds festivals.
Watch the new video for 'Charlie Bronson' - which echoes the song's sentiment of pushing against the norm - below.