Witch Fever: "We want people to feel empowered by the album"
Using their debut album to tackle themes of religion, inequality and oppression, this Manchester quartet are proving themselves a bold new voice for heavy music.
Watch just a few seconds of the video for Witch Fever's album title track 'Congregation' and it's easy to be pulled into their gothic vision of the world. Opening up with the band's Amy Walpole poised on a thorny throne, dozens of pillar candles burning by her feet, it's a dark and sensuous clip which deftly introduces the themes of their debut and packs a visual punch all the same.
Granted, when it comes to heavy music, using religious iconograhy isn't exactly new, but for the Manchester quartet - who first formed in 2017 but only released debut EP 'Reincarnate' late last year - the inspiration behind their first full-length stems from something a lot closer to home.
"Thematically, the songs are about different experiences but they're all within the same vein," begins Amy. "On one level it stems from my experiences growing up in a church that was quite problematic and toxic," she says, referencing her childhood as part of the Charismatic Church, which she subsequently left when she was 16. "But it's also about the way that it represents a patriarchal structure that's across all of society."
"It's fun to take language that has been used to try and control me and repress me and make it my own."
— Amy Walpole
While obviously very much an extension of her own experiences, Amy explains that the subject matter wasn't ever premeditated. "I never went into it thinking, 'This is going to be a concept album'. It just happened very naturally," she continues. "For me, this album feels - this fucking word we always use! - very cathartic. I think I use so much religious imagery because I'm so accustomed to it, but I'm also weirdly very excited by it too; I still find that side of it really interesting. It's fun to take language that has been used to try and control me and repress me and make it my own. I guess it just holds a mirror up to patriarchal structures everywhere that are oppressing so many different people constantly."
'Congregation' is also very much a lesson in collaboration; while the quartet have been labelled as "doom-punk", the album helps to showcase each individual member's own influences, and demonstrates the alchemy that the four-piece clearly have together. "What makes Witch Fever is how all of us fit together," nods bassist Alex Thompson. Having previously only ever written on a song-by-song basis, the prospect of an album pushed them to test their own boundaries. "Musically, we - and Alisha [Yarwood, guitar] especially - wanted to open up our sound more, and push what it meant to write a Witch Fever song."
Citing a myriad of influences - the likes of Nirvana, Viagra Boys, Angel Olsen and Show Me The Body all get a nod today - it's little wonder that the sound they've produced feels so emboldened. The dark introduction of 'Blessed Be Thy' is commanding from the off, while there's a swagger to 'Beauty and Grace' that soon explodes into frayed life; the grungy guitars of 'Slow Burn' make way for a chorus that reaches dizzying heights, before final track '12' thrashes powerfully through its two-minute run time.
And much like the band's name itself - a nod to the witch hunts of the early modern period - theirs is a mission to highlight inequality and raise up those who've been oppressed, in all manner of ways. "I think we want people to feel empowered by the album," concludes drummer Annabelle Joyce, "and know that anger isn't such a bad thing. It can be channelled in a positive way." "But also," adds Amy, "this is a fun album too; as much as it's really angry and there are difficult topics, we also love doing this. We want people to listen to it and [for it to] empower them, but also make them feel happy too."

'Congregation' is out on 21st October via Music For Nations.
More like this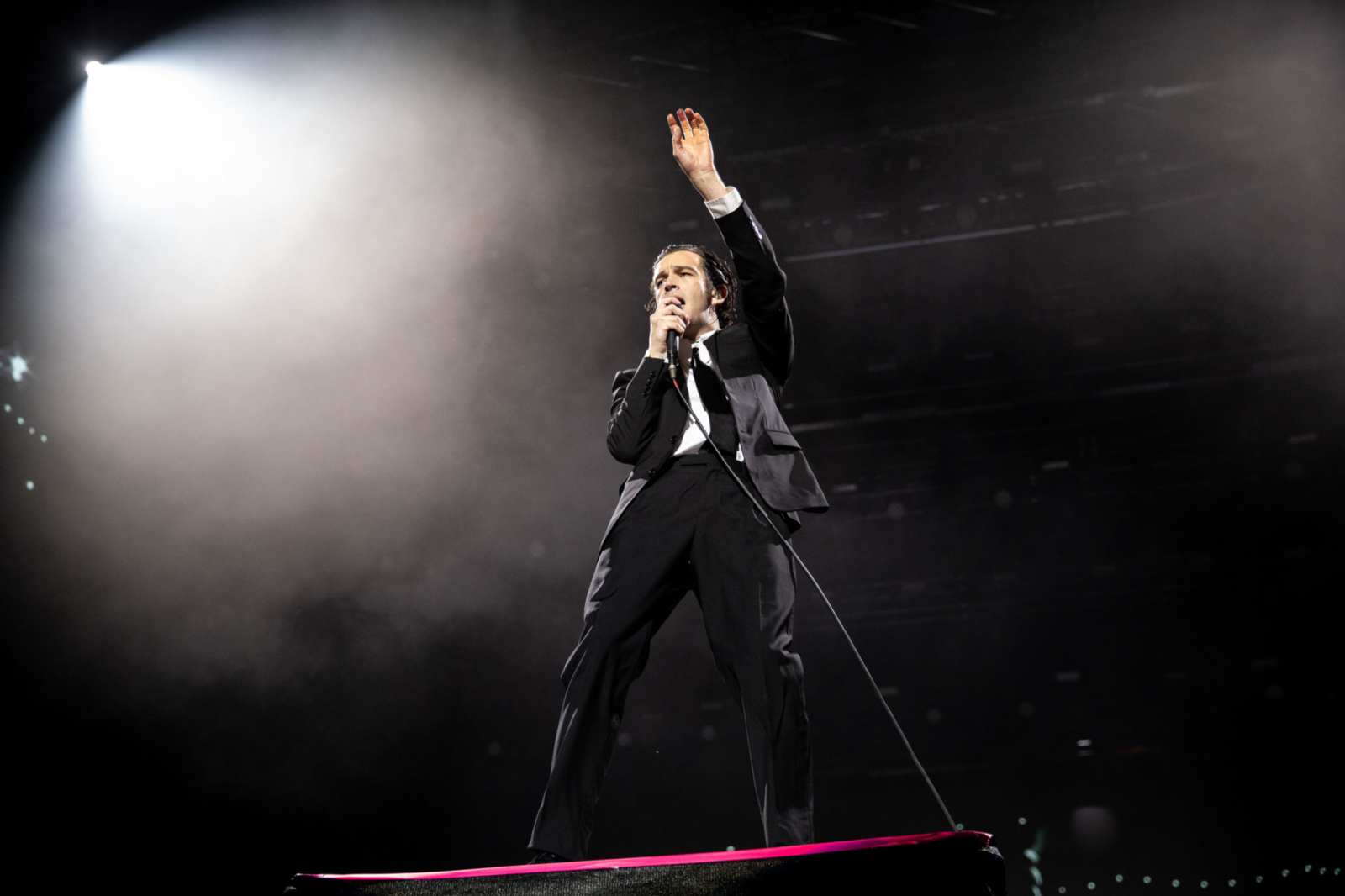 Wolf Alice and Glass Animals make their cases for future headliner status across a wonderfully chaotic weekend of live music.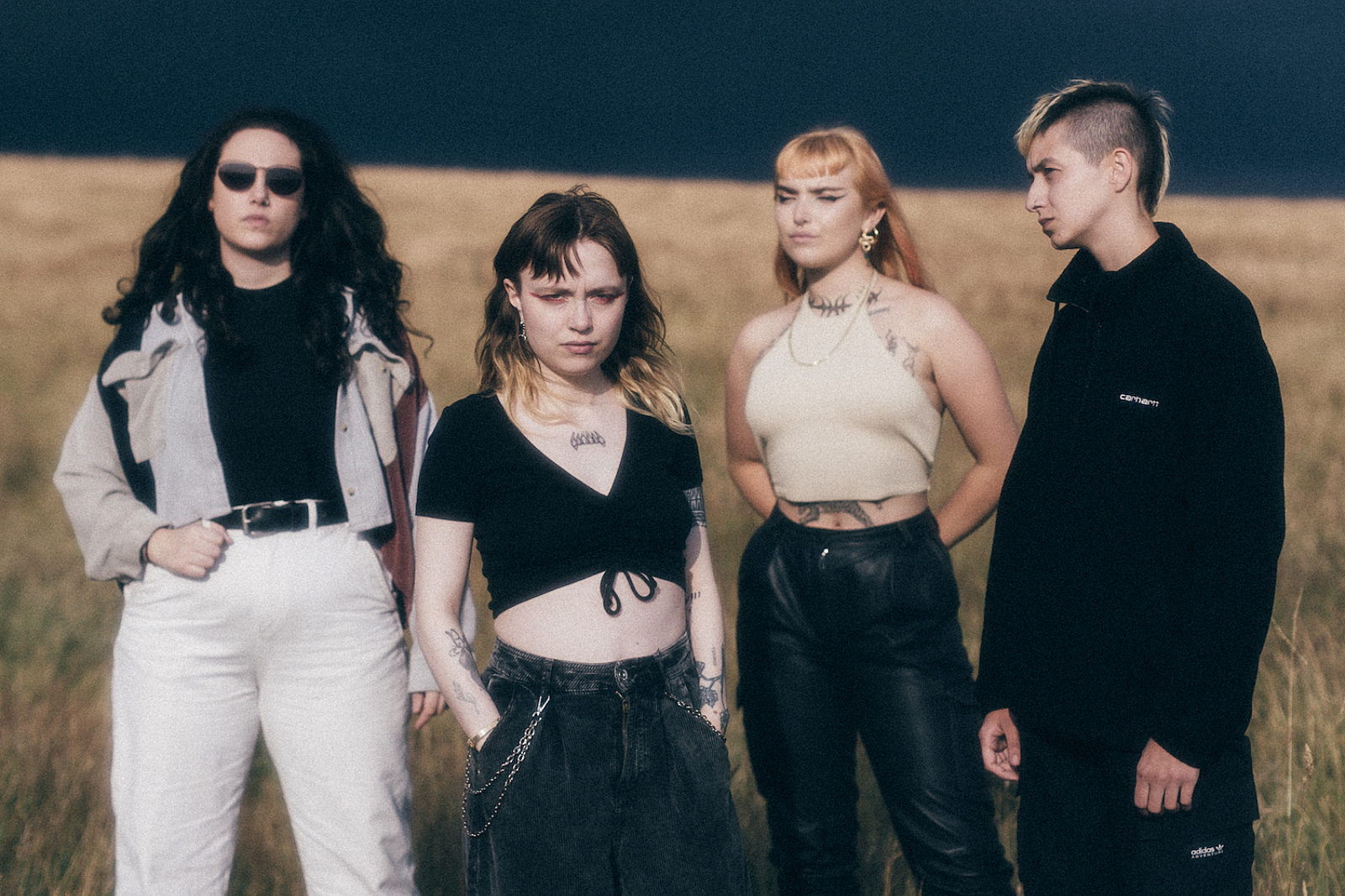 Their debut album 'Congregation' is out later this year.