Green Light: Phoebe Green
Trading her guitar roots for a debut album laced with self-lacerating, wickedly wry pop, 'Lucky Me' finds Phoebe Green embracing transition and change.
"My hairdresser hates me!" grimaces Phoebe Green. Evidently not an artist who chooses to remain aloof during interviews, she's currently discussing her tendency for panic haircuts. We've arrived at this topic thanks to Phoebe's vivid orange mop. "Over lockdown when I couldn't go to the hairdresser I was like, 'Fuck it, I'm just gonna bleach it'." She pauses for a second and considers her neon 'do. "I think the orange is consistent for now, that's the one thing that stays…"
In a strange way, this is emblematic of the appeal of Phoebe Green, both as an artist and a person: she's not afraid to show that she's never quite the finished article. "I've realised recently that I'm not a very consistent person, artistically or in general," she nods. "I think the most consistent thing about me is the inconsistency and the change. I feel like that's why I struggle a bit with identity and stuff like that, because I don't fucking know. I don't know what I want to be, I don't know anything. I just know that I want to represent where I'm at, at any given time, and if that changes, it changes."
And change it has. Phoebe's debut album, 'Lucky Me', heralds a distinct pivot in her sound and approach. Where her early work was defined by abrasive guitars and an embrace of a punk ethos, this latest material sounds, well, like pop. It's a transition that former tour mate Self Esteem made, and yet one that's still curiously taboo in the indie world. "Yeah, especially in fucking Manchester!" Phoebe grins. "It's so funny. Because guitar music is such a THING, I was scared to come out with this pop stuff." She explains that she genuinely thought her peers might look down on her new iteration. "What if my friends hate my music? What if they think it's really cringe? Obviously everyone was dead supportive, but yeah, it felt brave. And now I'm like, 'Pop music is literally popular music, you're not brave! Get off your high horse!'"
Another transition that seems marked on the new album - even down to its title, 'Lucky Me' - is a deceptively funny approach to traumatic subject material. Across the record, Phoebe sounds wearily sarcastic, with harrowing details of PTSD and guilt juxtaposed against slick pop stylings. "Lyrically, the album is way more about my experiences and my relationship with myself more than it's about my interactions with other people," she explains. "I wanted it to represent that sonically, for my voice and my perspective to be the complete focal point. I didn't want to feel drowned out."
There's no danger of that at any point. Her voice is unavoidable, sometimes making for an uncomfortable listen as she delivers her recollections in HD. "When I used to record demos before this album, I used to use a telephone vocal effect any time I was recording myself; this is actually the first time I haven't tried to hide behind a really muffled effect. My manager would always say, 'You can't hear what you're saying, why are you putting that on?' And I'd say, 'That's the point, it's too intense! I don't want anyone knowing what I'm saying!' I guess I've finally grown out of that."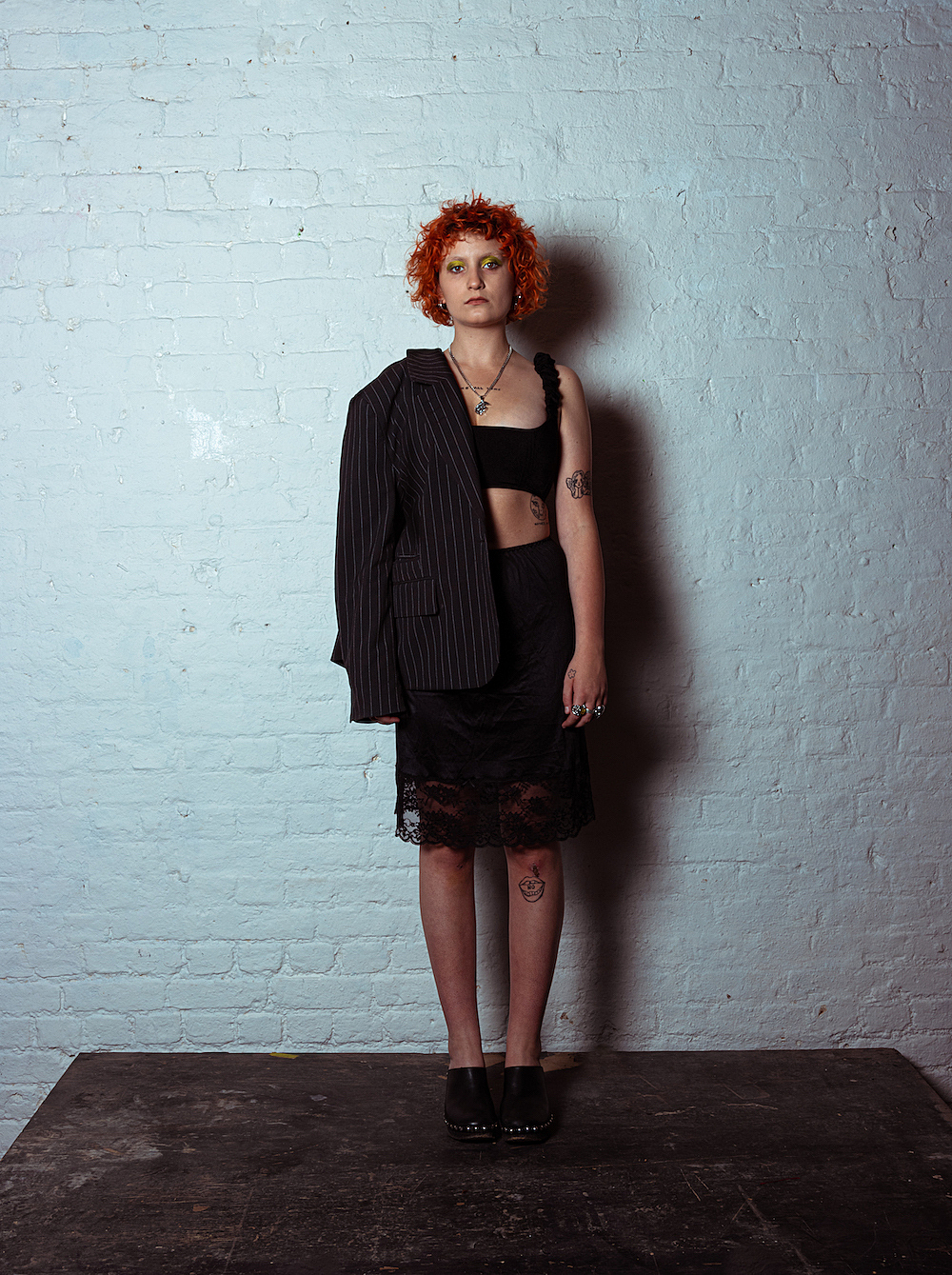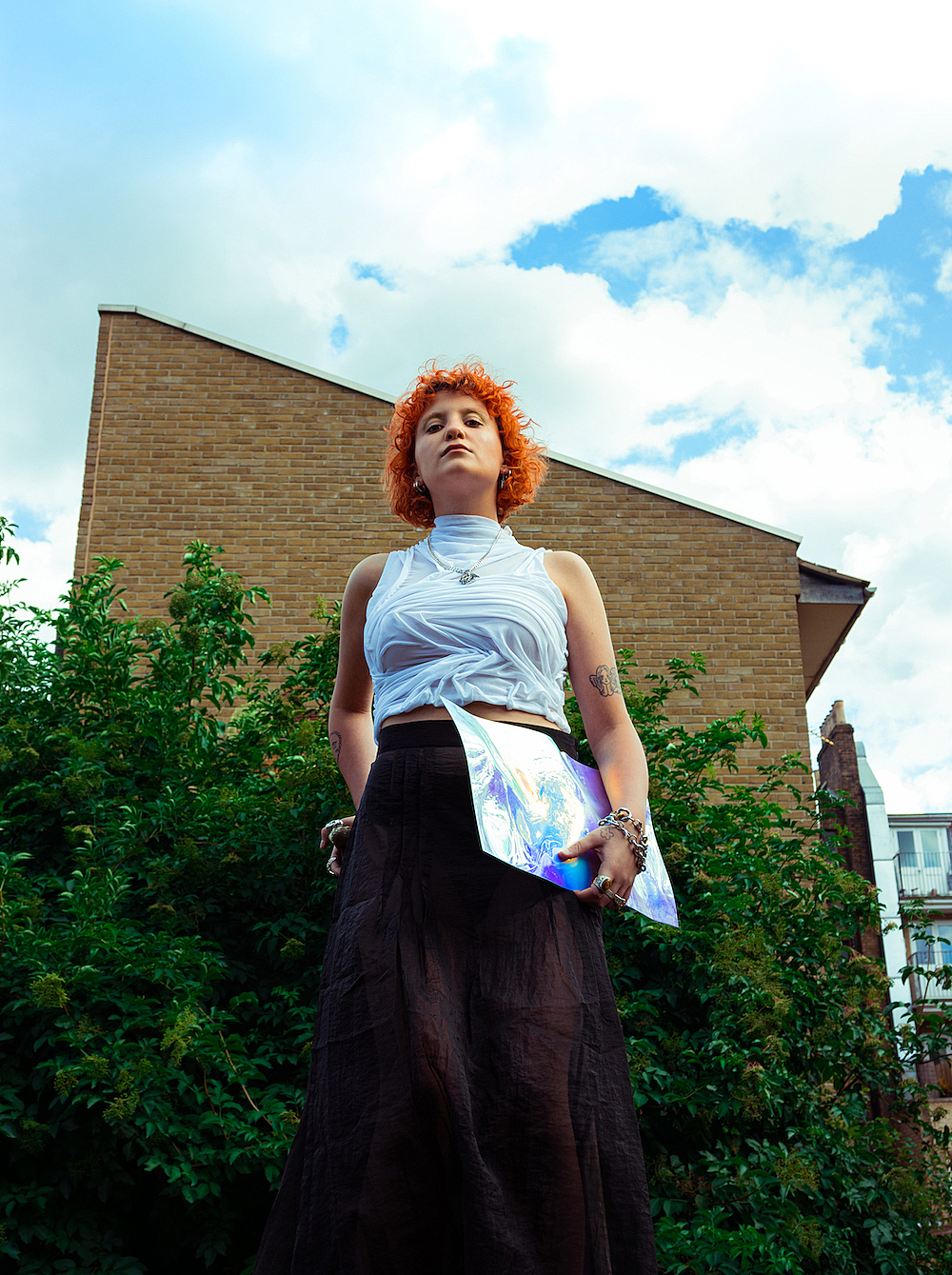 "I think the most consistent thing about me is the inconsistency and the change."
It's hard not to connect the singer's trajectory with the effects of a global pandemic. Nodding that the period "definitely" played a role in helping her grow, the Phoebe of before is a notably different entity to the Phoebe of now. "During lockdown, I couldn't write because I write so much from experience, and I wasn't experiencing anything that was external, I was just in my head," she explains. She credits the start of the 'Lucky Me' sessions with producer Dave McCracken as the catalyst to creating again after lockdown.
"It just took me saying it out loud, because I was too scared to when it [didn't feel] real. When something's in your head, it's so hard to see it as a real thing, because you can just think yourself out of it." Phoebe pauses. "All of the songs that came out of that were things that had been going through my head the whole time I'd spent alone with my thoughts, but couldn't bear to acknowledge. I think all of that alone time really did shit to me," she says, grinning. "But now I have an album, so it's fine!"
This willingness to greet trauma with a smile is a central part of the singer's appeal. It's easy to get bogged down in the (rightfully) serious subject matter of her music, but she also has a tangible amount of fun while she's doing it. Take her visuals for example, which currently consist of neon colours and a playful DIY approach. They're distinctly Phoebe, but hard to define - what exactly is the Phoebe Green aesthetic? "Honestly, I don't know," she shrugs. "I do get asked this a lot, and I never know how to answer it. I don't even know what is deliberate and what isn't; even though I'm always changing, I'll always document the transition."
Despite the possible vulnerability of her subject matter, Phoebe seems to have had an overwhelmingly positive experience with the pop machine, where so many others haven't. She chalks it up primarily to recording with Dave. "We've been really good friends since I was about 19. I was always so conscious of collaborating with people, because I'm such a self-sufficient person. I put so much pressure on myself to be able to deliver everything by myself, and he said, 'I'm here, we're gonna do it, and it's fine. You don't have to do it on your own.' So I just had to surrender to realising that I'm not the best shit in the entire world," she laughs. "I have my strengths, but I'm not a fucking superhero."
Phoebe also believes that her best tracks come from conversation - or more accurately, gossip - with her producer. "Once we got back into the swing of writing together, so many of the songs [came] from a conversation," she enthuses. "Because we'll be catching up as best mates, and I'll tell him something, and he'll say, 'What did you just say? Say it again, let me write this down'. It'll all come out in conversation, or I'll send him a screenshot of a text like, 'Oh my god, look at this', and he'll say, 'We're writing about that!'"
Genre transition isn't the only change in her work, either. On 'Lucky Me', Phoebe's implemented some of Self Esteem's tactics too, with a series of confessional spoken word sections that litter the album. "I like it to represent the internal monologue. I'm only [fully understanding] it now, but the sung bits are what I say out loud, and the spoken bits are what I'm saying in my head." Her debut headline tour is coming up in the Autumn - how does she feel about hearing those diary-like sections shouted back to her? "Oh, my god, so weird," she groans. "I kind of hate it! I wrote so much of it in such a weird headspace that I forgot, in the writing process, that I was actually going to have to sing these to people, and people were actually going to hear them. When I played 'Sweat' live, people would laugh at the lyrics. Not like, 'Ha this is shit', but like, 'Haha, that's funny!'"
Ultimately, laughter feels like an appropriate reaction to Phoebe Green's music. Much like an involuntary smile upon receiving bad news, grinning through the struggle is precisely the best way to deal with it. Phoebe knows that, and 'Lucky Me''s tongue-in-cheek approach results in a deeply relatable listen. It's an album that's impossible not to see some of yourself in. 'Lucky Me'? Lucky us.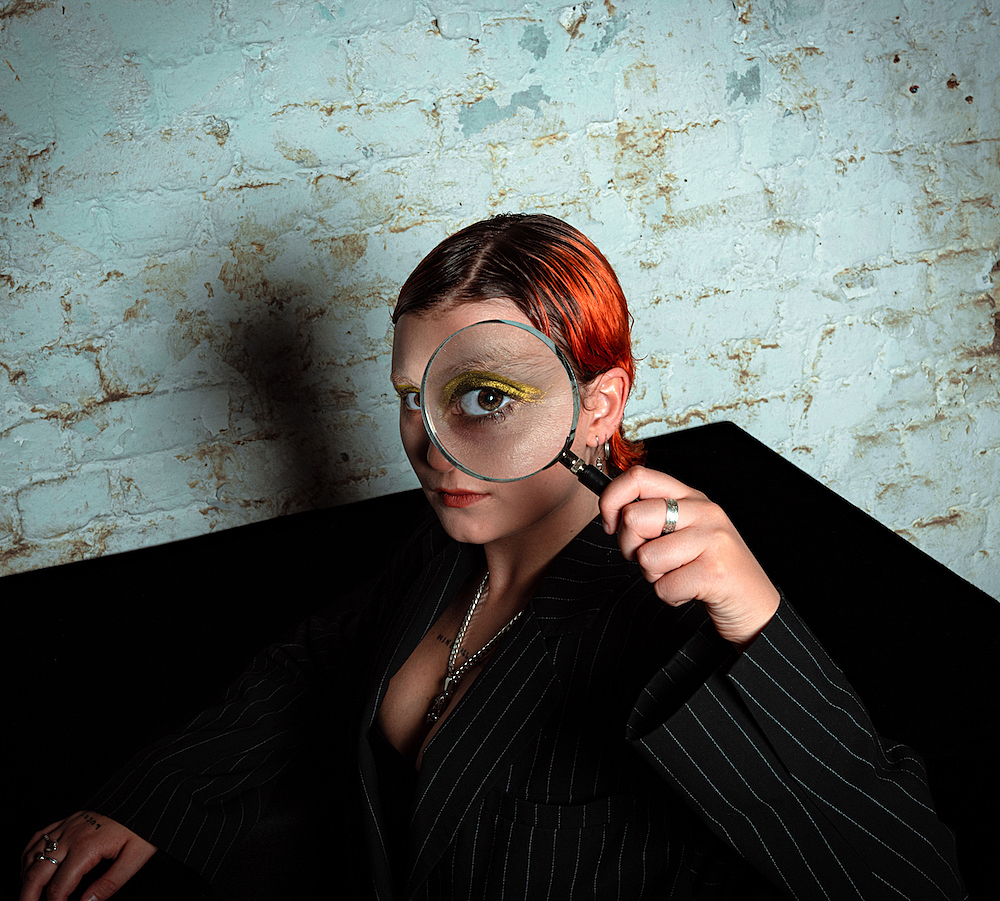 'Lucky Me' is out now via Chess Club.